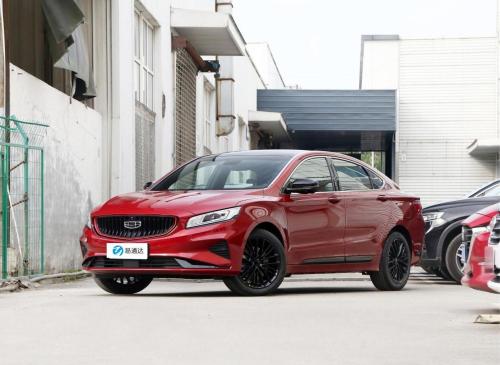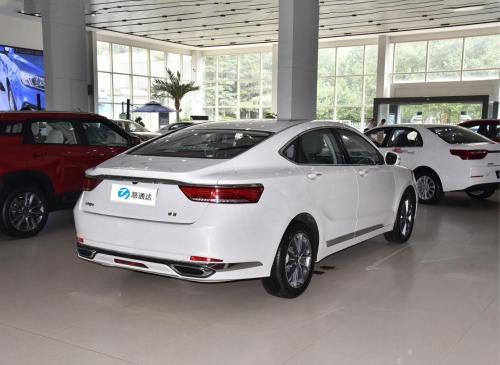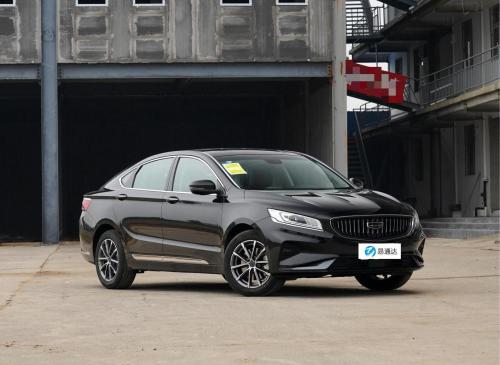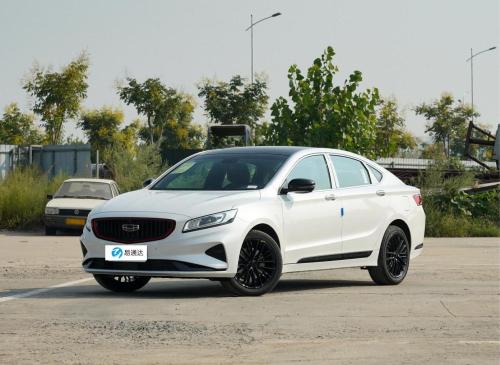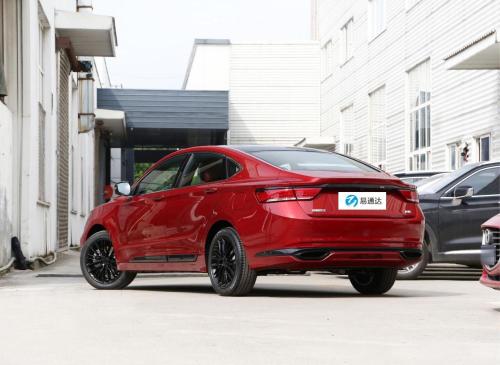 Geely Borui fuel gas saving cars cars with good gas mileage Hybrid Electrical Vehicle 2020
Item specifics
Color

Crystal white/flame red/jet black/copper brown
Energy type

Oil electric mixing
Level

Medium-sized car
Maximum power

135
Origin

China
Description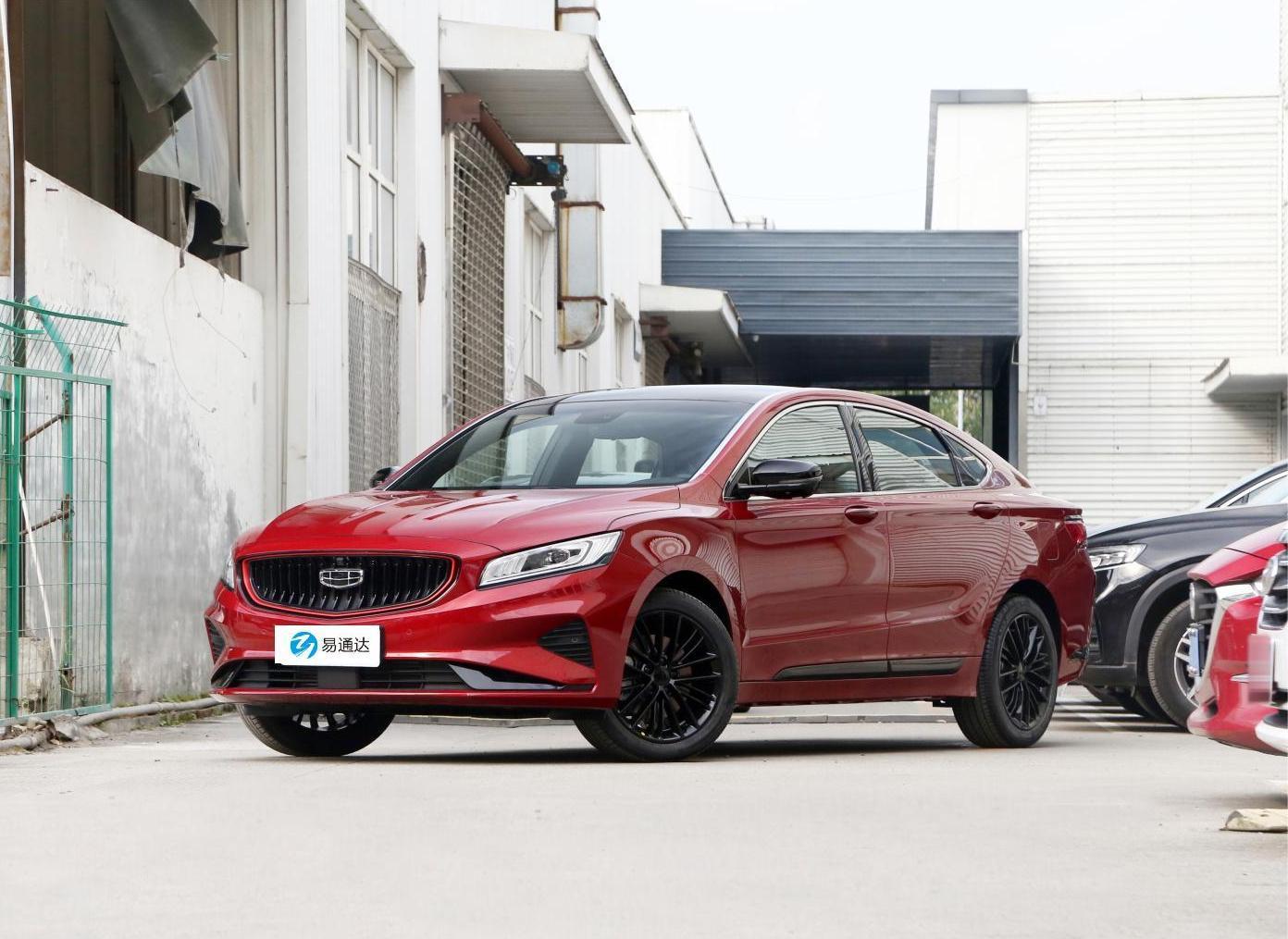 Geely Borui Advantages Introduction
Geely Borui is the first model of Geely to introduce Volvo's safety technology concept, and it is also a masterpiece of Geely to demonstrate its brand and product strength. Since its listing, Geely Borui has successively become the official vehicle for international events such as the Foreign Affairs Protocol designated by the Ministry of Foreign Affairs, the vehicles for diplomatic envoys in China, the official vehicles for the first China Central and Eastern Europe Expo, the official vehicles for the G20 Hangzhou Summit, and the vehicles for the two conferences.

Borui has the six strongest identities of civil vehicles, new energy vehicles, police vehicles, military vehicles, diplomatic protocol vehicles, and foreign official vehicles . It is the only vehicle model with six license plates in China, which incarnates "the new name card of China for walking", and has become the top selling Chinese brand B vehicles for four consecutive years.

And won the first place in the 3-year hedge rate of Chinese brand cars in the Research Report on China's Automobile Hedge Rate with the average value of 53.60%. According to the 2019 China New Car Quality Research SM (IQS) recently released by J.D.Power, Borui has achieved a good score of 76 points, surpassing Camry, Regal, Passat and other mainstream joint venture models, and far exceeding the average level of Class B.

Geely Borui has added 1.8TD+6AT fuel powered vehicles, becoming the most fully powered B-class vehicle covering 1.8TD fuel powered vehicles, 1.5TD MHEV and PHEV, and all of them meet the national six B emission standards.

In terms of chassis system, Geely Borui adopts the structure of front double wishbone rear multi link suspension, and the front and back of the chassis are equipped with horizontal stabilizer bars. Lean Nova, an international famous tuning company and Volvo's royal chassis tuning supplier, has optimized and adjusted the stability and comfort of the chassis. From the perspective of design positioning, Geely Borui's overall tuning is comfortable and has the heavy feeling that a luxury car should have.

New 18 inch aluminum forged wheels, 20 aluminum alloy rims, LED daytime driving lights, front fog lights, adjustable headlight height, front/rear power windows, anti pinch function of windows, electric adjustment of rear-view mirrors, electric heating of exterior rear-view mirrors, automatic rain sensing boneless wipers, keyless entry.

Geely Borui has many forward-looking intelligent technology configurations. Geely Borui is equipped with leading industry L2 intelligent driving technology, adopts Geely's new concept of more intelligent and three-dimensional safety recognition circle, and is equipped with ICC intelligent navigation system, full automatic parking system, LKA lane keeping assistance system, AEB urban pre crash safety system and other intelligent safety configurations only available on many luxury cars.

Geely Borui has comprehensive three-dimensional protection, comprehensive active and passive safety, and [65] intelligent driving system, which constitute a powerful 360 ° three-dimensional safety identification circle of Geely Borui. It monitors the driving environment and ensures driving safety as much as possible.
Zhuzhou Yitongda acts as an agent to export high-quality used car products in China
Geely Borui
fuel gas saving cars cars with good gas mileage Hybrid Electrical Vehicle
| | | | | |
| --- | --- | --- | --- | --- |
| model | Borui 2021 1.8T pilot version | Borui 2021 1.8T pilot version+ | Borui 2021 1.8T national style version | Borui 2021 1.5T flagship BSG |
| manufacturer | Geely Automobile | Geely Automobile | Geely Automobile | Geely Automobile |
| level | Medium-sized car | Medium-sized car | Medium-sized car | Medium-sized car |
| Energy type | gasoline | gasoline | gasoline | Gasoline+48V light mixed system |
| Environmental standards | VI | VI | VI | VI |
| Time to market | 2020.08 | 2020.08 | 2020.09 | 2020.08 |
| Maximum power (KW) | 135 | 135 | 135 | 135 |
| Maximum torque (Nm) | 300 | 300 | 300 | 300 |
| engine | 1.8T 184HP L4 | 1.8T 184HP L4 | 1.8T 184HP L4 | 1.5T 177HP L3 |
| transmission case | 7 Wet double clutch | 7 Wet double clutch | 7 Wet double clutch | 7 Wet double clutch |
| Length * Race * Height (mm) | 4986*1861*1513 | 4986*1861*1513 | 4986*1861*1513 | 4986*1861*1513 |
| Body structure | 4-door 5-seat hatchback | 4-door 5-seat hatchback | 4-door 5-seat hatchback | 4-door 5-seat hatchback |
| Maximum speed (km/h) | 215 | 215 | 215 | 210 |
| Official 0-100km/h acceleration (s) | 9.2 | 9.2 | 9.2 | 8.9 |
| NEDC comprehensive fuel consumption (L/100km) | 7.3 | 7.3 | 7.3 | 5.8 |
| WLTC comprehensive fuel consumption (L/100km) | 7.49 | 7.49 | 7.49 | - |