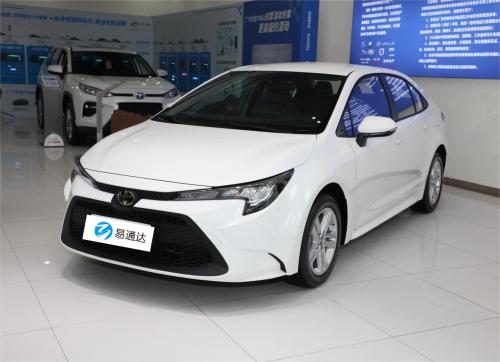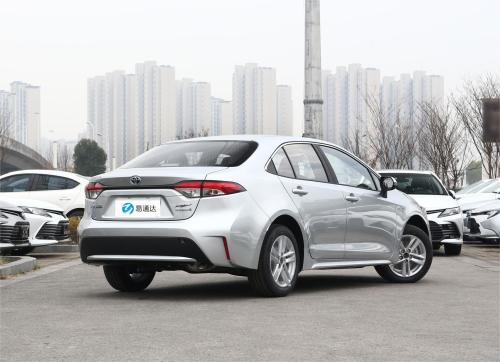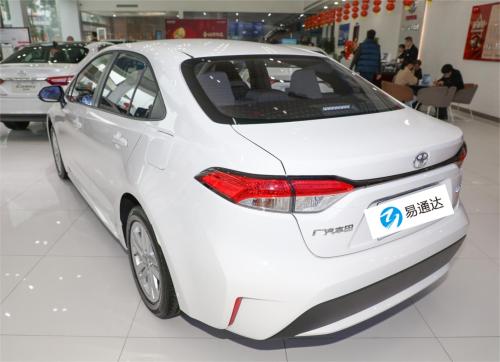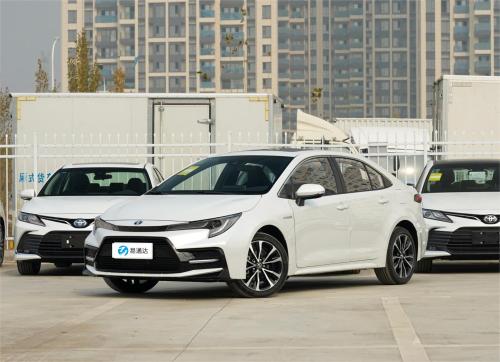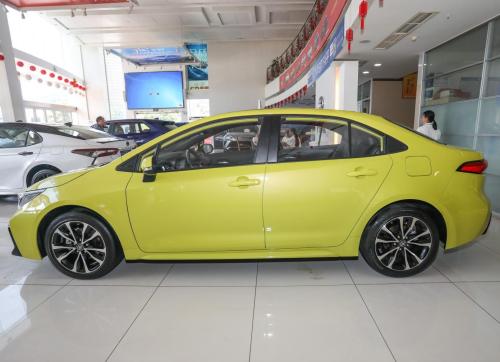 Toyota Leiling fuel gas saving cars cars with good gas mileage Hybrid Electrical Vehicle 2021
Item specifics
Color

grey/red/white/black/blue
Energy type

Oil electric mixing
Level

Compact car
Maximum power

90
Origin

China
Description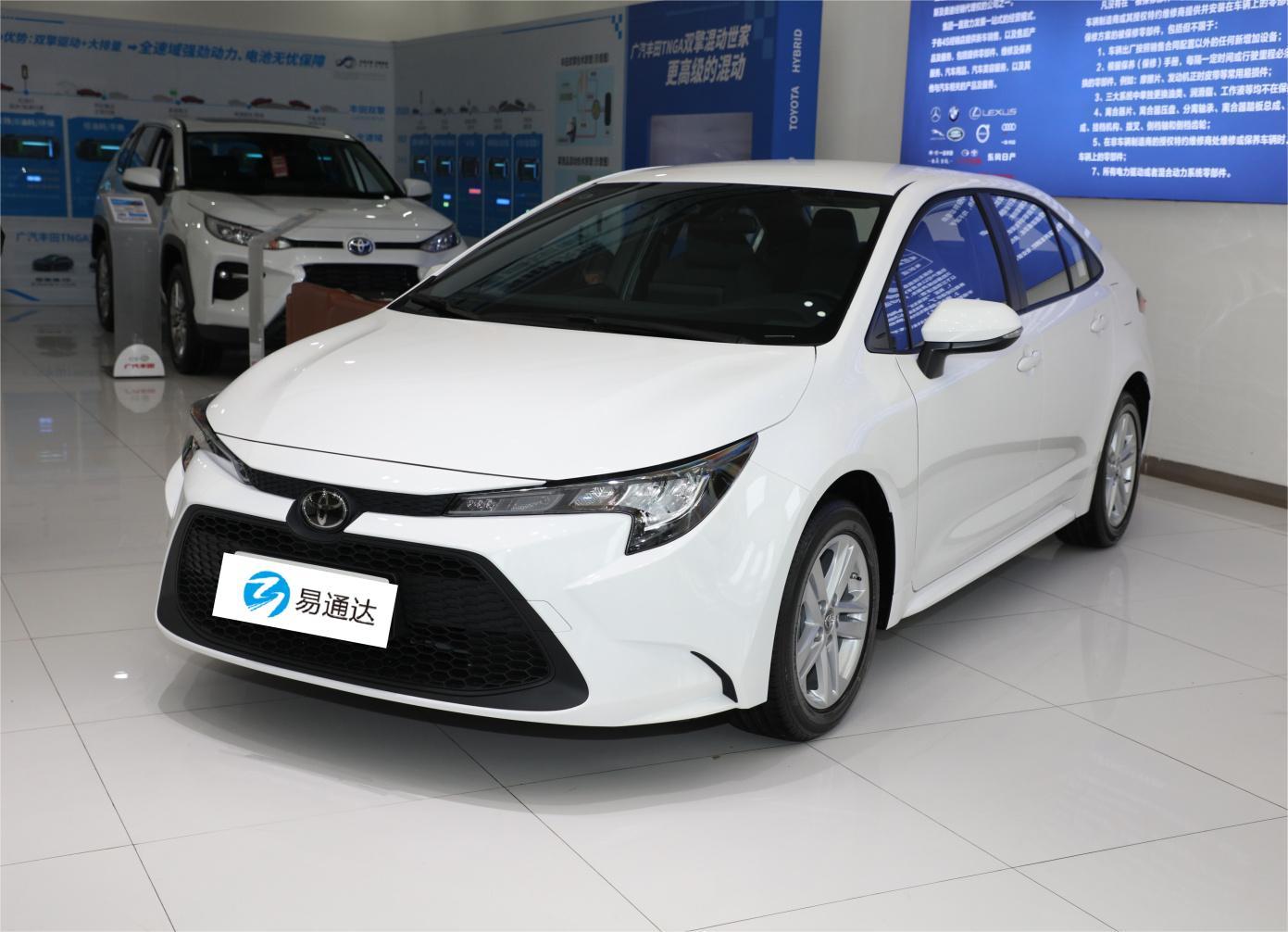 Toyota Leiling Advantages Introduction
Leiling is made of american version of toyota a-class car. The American model with sharp appearance has been popular in North America for many years, and the sales volume has been the top of the A-class car market for a long time. Leiling has inherited the champion gene of this model, and has a very high quality foundation.

Leiling is not only a handsome compact car, but also a comprehensive leader in space, fuel consumption, control, safety and quality. With the strong advantage of "cutting-edge+strength", it impacts the existing medium car market, aiming at the first camp ".

In terms of power, the gasoline version is still equipped with a 1.2T+CVT power combination, with a maximum power of 85kW and a peak torque of 185N · m . The dual engine model is equipped with 1.8L Atkinson cycle engine and Toyota THS II hybrid system. The maximum power of the engine is 72kW, the peak torque is 142N · m, the peak power of the motor is 53kW, the peak torque is 163N · m, and the comprehensive power of the system is 90kW . The suspension is still a combination of front McPherson independent suspension and rear double wishbone independent suspension.

In addition to the major adjustment of the sports model, the configuration of all models has changed . The most significant change is that the whole series is equipped with the rear exhaust vent and the rear USB charging interface as standard (2 interfaces for the premium version), which solves a big problem of the old model. In addition, the new car has added advanced leather central armrest, advanced leather seats, advanced soft front door trim panel and advanced leather interior door armrest. This advanced leather package is standard equipped on the sports version and the technology version. The deluxe version uses luxury leather+synthetic leather seats, while the low configuration progressive version and luxury version provide the option of this package to meet the needs of low and medium configuration consumers for the grade, The luxury of the new Leiling will be significantly improved.

Zhuzhou Yitongda acts as an agent to export high-quality used car products in China
toyota
Leiling
fuel gas saving cars cars with good gas mileage Hybrid Electrical Vehicle
| | | | | |
| --- | --- | --- | --- | --- |
| model | Leiling 2022 Double Engine 1.8H E-CVT Enterprise | Lei Ling 2022 TNGA1.5L CVT Elite Edition | Lei Ling 2022 TNGA1.5L CVT leading version | Lei Ling 2022 TNGA1.5L CVT Sport |
| manufacturer | GAC Toyota | GAC Toyota | GAC Toyota | GAC Toyota |
| level | Compact car | Compact car | Compact car | Compact car |
| Energy type | Oil electric mixing | gasoline | gasoline | |
| Environmental standards | VI | VI | VI | VI |
| Time to market | 2021.11 | 2022.08 | 2021.12 | 2021.12 |
| Maximum power (KW) | 90 | 89 | 89 | 89 |
| Maximum engine torque (Nm) | 142 | 148 | 148 | 148 |
| Total torque of motor (Nm) | 163 | - | - | - |
| engine | 1.8L 98HP L4 | 1.5L 121 HP L3 | 1.5L 121 HP L3 | 1.5L 121 HP L3 |
| transmission case | E-CVT continuously variable transmission | CVT stepless speed change (simulating the 10th gear) | CVT stepless speed change (simulating the 10th gear) | CVT stepless speed change (simulating the 10th gear) |
| Length * Race * Height (mm) | 4640*1780*1455 | 4640*1780*1435 | 4640*1780*1435 | 4640*1780*1435 |
| Body structure | 4-door 5-seat hatchback | 4-door 5-seat hatchback | 4-door 5-seat hatchback | 4-door 5-seat hatchback |
| Maximum speed (km/h) | 160 | 180 | 180 | 180 |
| Official 0-100km/h acceleration (s) | - | - | - | - |
| NEDC comprehensive fuel consumption (L/100km) | 4 | 5.1 | 5.1 | 5.2 |
| WLTC comprehensive fuel consumption (L/100km) | 4.36 | 5.51 | 5.51 | 5.51 |