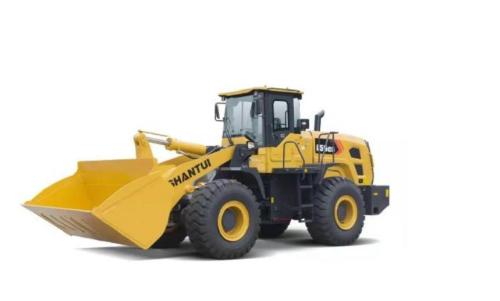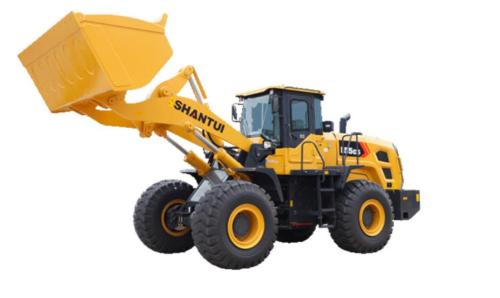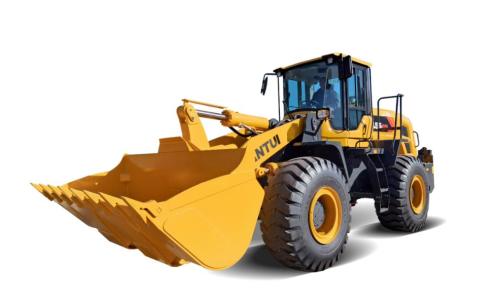 SHANTUI L55-C5 Wheel Loader
Item specifics
Operating weight

16400kg
Bucket capacity

3.0-3.5m³
Engine power

162/2000kW/rpm
Minimum Turning Radius

6325mm
Origin

China
Description
L55-C5 LOADER IS BASED ON THE LATEST RESEARCH AND DEVELOPMENT PLATFORM DEVELOPMENT OF HIGH PERFORMANCE PRODUCTS, MOUNTAIN PUSH SET A NUMBER OF SCIENTIFIC RESEARCH RESULTS TO CREATE A NEW GENERATION OF CRAFTSMANSHIP, THE WHOLE MACHINE USING FASHIONABLE APPEARANCE AND INTERIOR DESIGN, WHEELBASE UP TO 3250MM, THE USE OF MIDDLE HINGED, LIGHTWEIGHT DESIGN, LOAD DISTRIBUTION MORE REASONABLE, OUTSTANDING COMPREHENSIVE PERFORMANCE, MOUNTAIN PUSH IS A HIGH - PERFORMANCE PRODUCT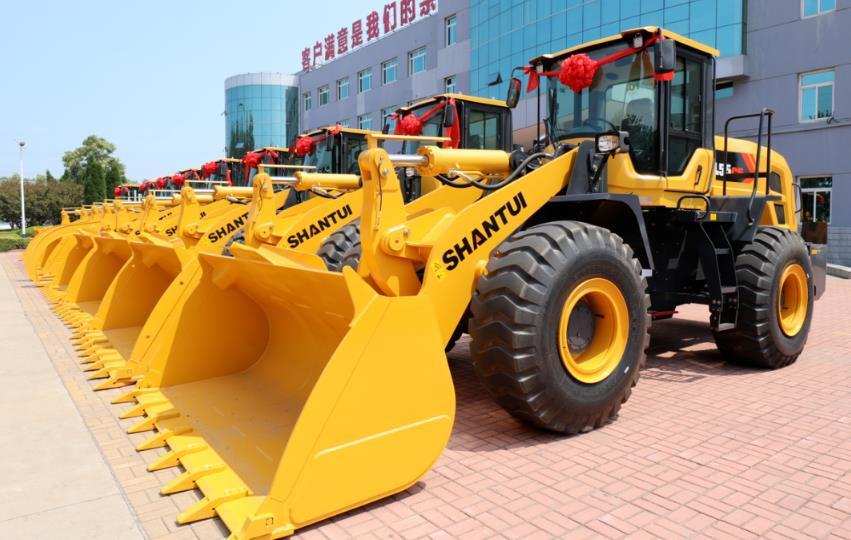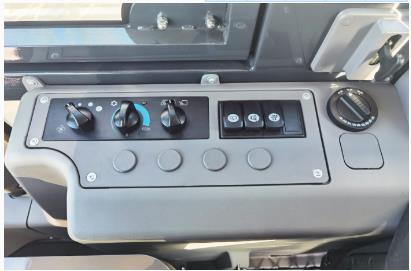 POWER SYSTEM
Shantui Loader's exclusive low-speed high-torque Weichai engine, using the latest WP10H platform, flexible electromagnetic fan, advanced and reliable, strong power, efficient fuel saving, quiet and comfortable, intelligent environmental protection, compared with WP10 platform engine fuel consumption reduced by 10%;
Set no-load, medium-load, heavy-load three-level power control mode, to meet the needs of different working conditions, low comprehensive fuel consumption;
Water level alarm function water Hanbao, to remind users to release water in time, further improve the reliability of the machine.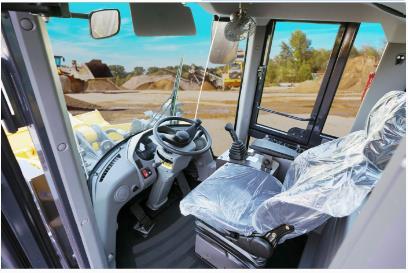 DRIVING ENVIRONMENT
Choose the all-in-one cab, the tightness is improved, the noise can be controlled at 80 decibels, the performance of the shock absorber is strengthened, the perfect realization of shock absorption and noise reduction. Optional cold and warm air conditioning;
Shock-absorbing seat stepless adjustment, new stepping digital combined instrument, vehicle operation information is easy to read, timely and accurate to provide real-time information, fault self-check and alarm, to ensure the efficient and safe operation of the host;
All kinds of control button optimization design, man-machine interaction, long-term work without fatigue.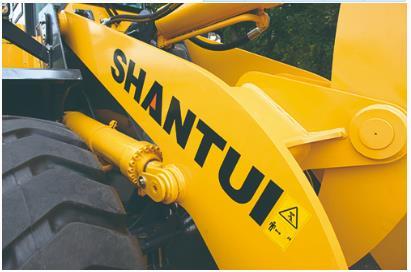 STRUCTURE PARST
The front and back frame of the reinforced structure, high strength, long life;

Wheelbase as long as 3250mm, operation walking more stable;

Large open hinged structure stress dispersion, easy maintenance, maintenance-free tapered roller bearing and seal lubrication structure greater bearing capacity, more suitable for harsh conditions;
Articulated pair design, front and rear tire movement track is the same, reduce steering resistance, reduce energy consumption and prolong tire life;

New design and development of the working device and bucket, efficient connecting rod mechanism, fast action, big digging force;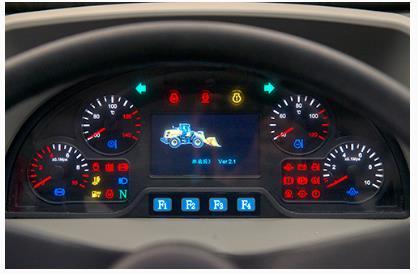 Mosaic combination instrument, wide line of sight, easy to observe, electrical control button centralized arrangement, easy to reach, easy to operate;
Independent bending steering column, more comfortable operation;
Integrated relay box, fuse box easy maintenance, more reliable performance;
Combined stepping motor instrument, high precision, accurate display, long service life, fault alarm; Remote monitoring of fault information, fault self-diagnosis, convenient maintenance;