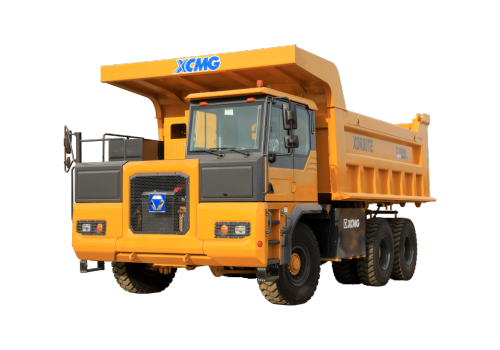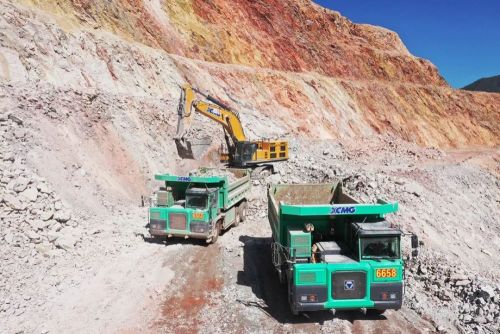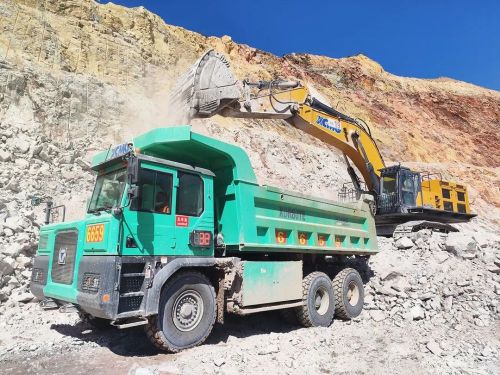 XCMG XDR80TE pure electric three bridge rigid tramcar CHINA 2022 heavy equipment
Item specifics
Total weight under full load

110000kg
Rated load

72000kg
curb weight

38000kg
Rated power

(210+210)(350+350)kW/rpm
Origin

China
Description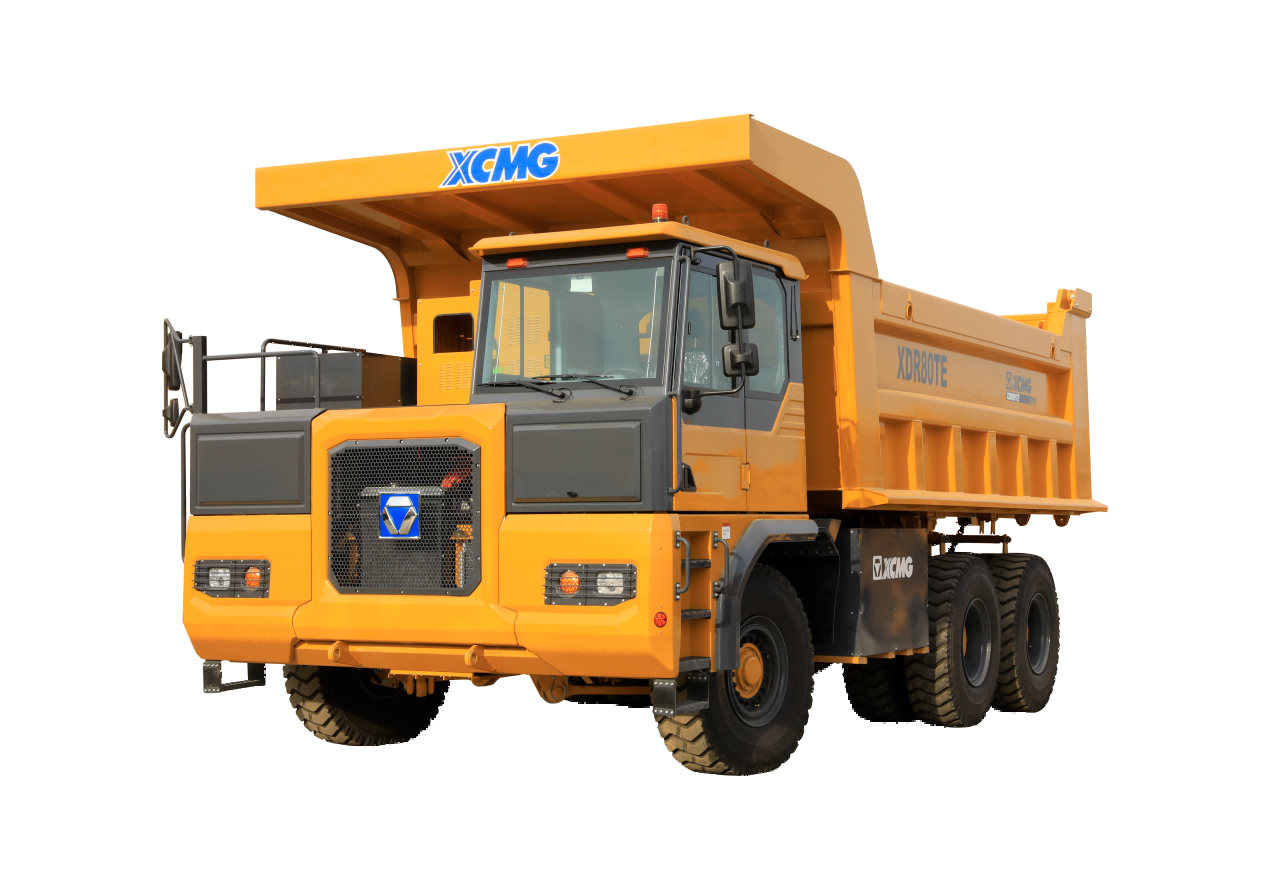 XCMG XDR80TE Advantages Introduction
XDR80TE pure electric three axle rigid mining car is the first pure electric dump truck in the world that adopts the advantages of rigid dump truck technology. Based on the advantages of rigid dump truck technology and the introduction of pure electric design concept, it gives a new definition to the next generation of pure electric mining car technology development:
1. The full hydro pneumatic suspension system is adopted, and the McPherson independent suspension is adopted for the front axle to improve the stress on the frame, improve the service life of the frame, and improve the driving comfort.
2. Equipped with dual motor power drive system, with strong power; Matching AMT gearbox, according to the demand of complex working conditions in the mining area, the power is optimally distributed, and the operation efficiency is improved; Advanced fully electronic control system ensures no power reduction at high altitude.
3. The energy recovery system, in coordination with the electric braking downhill slowing mechanism, can effectively improve the heavy load downhill braking effect; Recover braking energy and convert it into electric energy, improve the endurance mileage and save operating costs.
4. Ningde era large capacity lithium iron phosphate water-cooled battery pack is standard, with high safety, long range, fast charging and discharging, and high stability.
5. The all-weather power battery system adopts the two-way temperature control technology of PTC heating and water-cooled unit cooling, matching the corresponding modes of refrigeration, heating, self circulation and standby according to different working conditions, to meet the working conditions of high altitude and extremely cold weather. heavy equipment
| | |
| --- | --- |
| project | parameter |
| Total weight under full load | 110000kg |
| Total vehicle mass (kg) | - |
| Rated load | 72000kg |
| curb weight | 38000kg |
| Rated power | (210+210)(350+350) kW/rpm |
| Maximum torque | (1100+1100)(1800+1800) Nm/rpm |
| Maximum gradient | 30% |
| Turning radius | 11m |
| Minimum ground clearance (mm) | - |
| Loading height (mm) | - |
| Cargo volume | 40m³ |