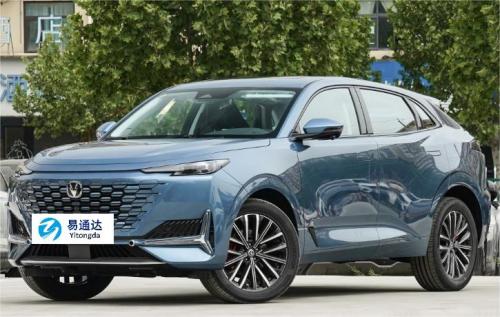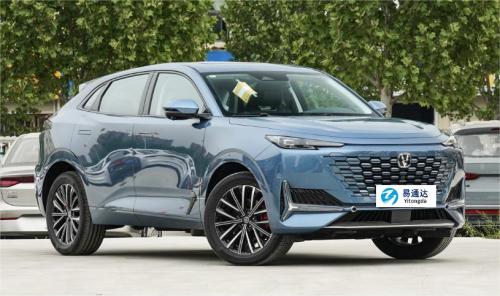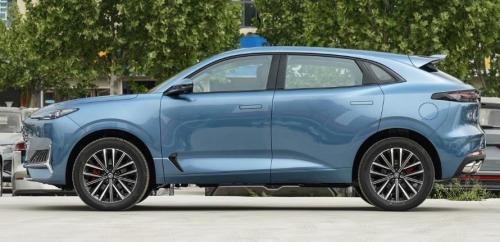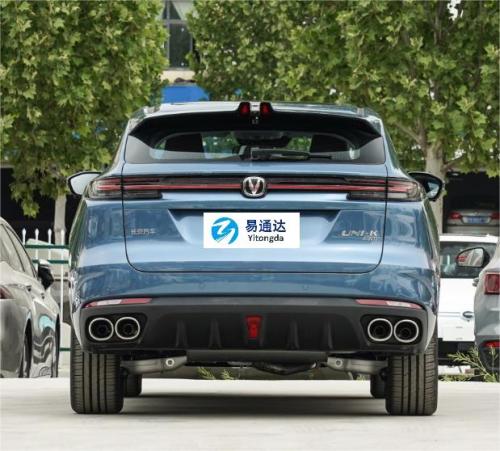 ChangAn UNI-K 2023 Yuexiang fuel efficient cars
Model

Changan UNI-K 2023 2.0T AWD Yuexiang Edition
Item specifics
Color

white/black/grey/blue
Energy type

gasoline
Level

Middle-size SUV
Maximum power

171kWh
Origin

China
Description
ChangAn UNI-K

2023 2.0T AWD Yuexiang Edition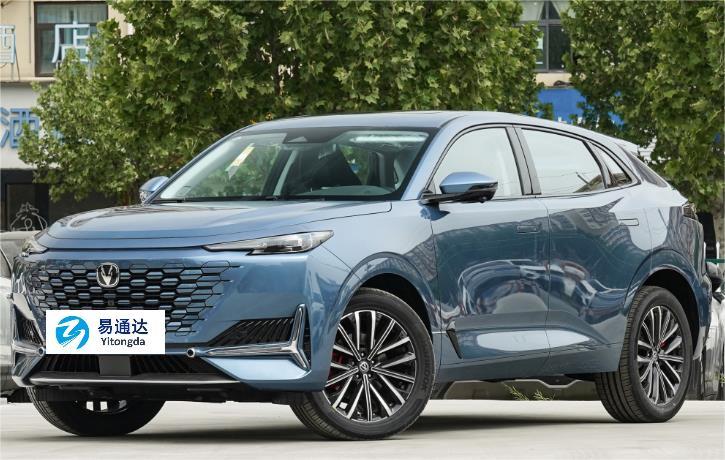 ChangAn UNI-K Advantages Introduction
Changan presents to the world a new coupe-SUV that is coming to take your breath away with its everlasting magnificence as well as massive aggressive front look.
Uni-K, the new Changan SUV with its latest style includes a detailed front grille design, Y-shaped daytime running lights, pop-out electronic door handles, and large 21-inch wheels. The profile of this car is beyond your imagination, check it out yourself at a showroom in Dubai.
The front profile is the most appealing thing about UNI-K, the intricate front grille design, Y-shaped Daytime Running Lights (DRLs), LED headlights and LED fog lamps, pop-out electronic door handles, and dual third brake lights. The slit-like LED headlights are very distinguishing horizontal Y-shaped DRLs that intersect the front bumper.
The Uni-K is 4,865 mm (191.5 in) long, 1,948 mm (76.7 in) wide, and 1,700 mm (66.9 in) tall. Also, the roof break light adds a nuanced touch to it with a pair of vertical lights.
Changan UNI-K's design is impressive as well as its performance with a turbocharged 2.0-litre gasoline engine. The Changan Uni-K produces about 229 horsepower (171 kilowatts) and 265 pound-feet (360 Newton-meters) of torques this power train was used in another model. The eight-speed automatic transmission is also connected to the front and rear axles. The power is sent to all four wheels through an Aisin-derived 8-speed automatic transmission.
When it comes to intelligence and technology, UNI-K adopts a new 3+1 smart quadruple screen design to display different information separately. The advantage this gives is that important information is transferred to the instrument area, so you stay safe on the roads of the UAE.
Changan UNI-K's leading AR enhancements achieve full-screen instrument navigation so that drivers no longer miss intersections or choose the wrong lane; in addition, the UNI core extreme computing platform is equipped with high-energy chips, which only takes 4.7 seconds to start up, and the computing power reaches 2.2 times the same level.
The interior of the Changan UNI-K is quite remarkable with vast spaces that give a comfortable driving experience. It also makes every journey one of a kind and memorable experience, thanks to its innovative technology:
Automatic locks for doors
Steering wheel smart control system
Remote car start function
Remote unlock technology
Seat memory system and seat heating and cooling system
Electric rear box
Wireless charging feature
Illuminated car dashboard
Entertainment screen and Panorama
Navigation system
Luxury audio system with 12 speakers
There is so much more to the Changan UNI-K. See it all for yourself at a Changan showroom in Dubai, UAE. Take the UNI-K for a spin today and experience all that it has to offer.