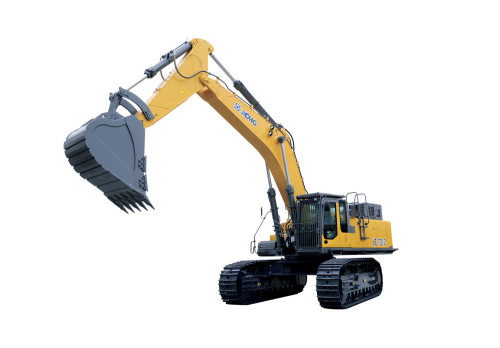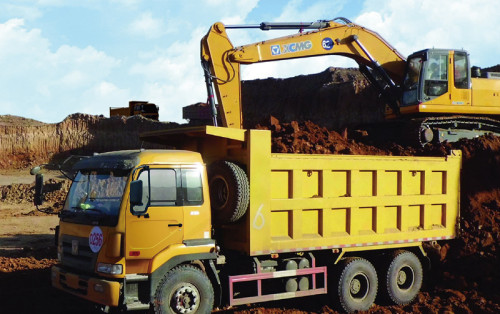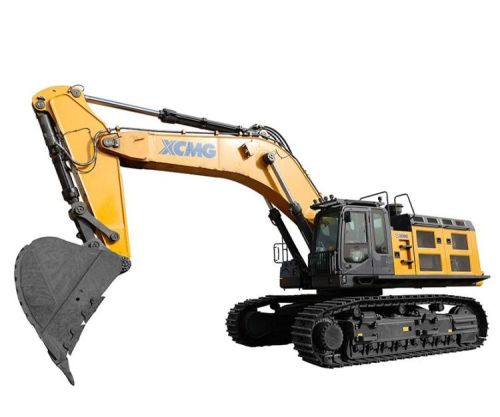 XE700D Mining excavator CHINA 2022
Item specifics
Operating weight

69000kg
Bucket capacity

2.4-4.6m³
Engine power

336/1800kW/rpm
Maximum excavation radius

11580mm
Origin

China
Description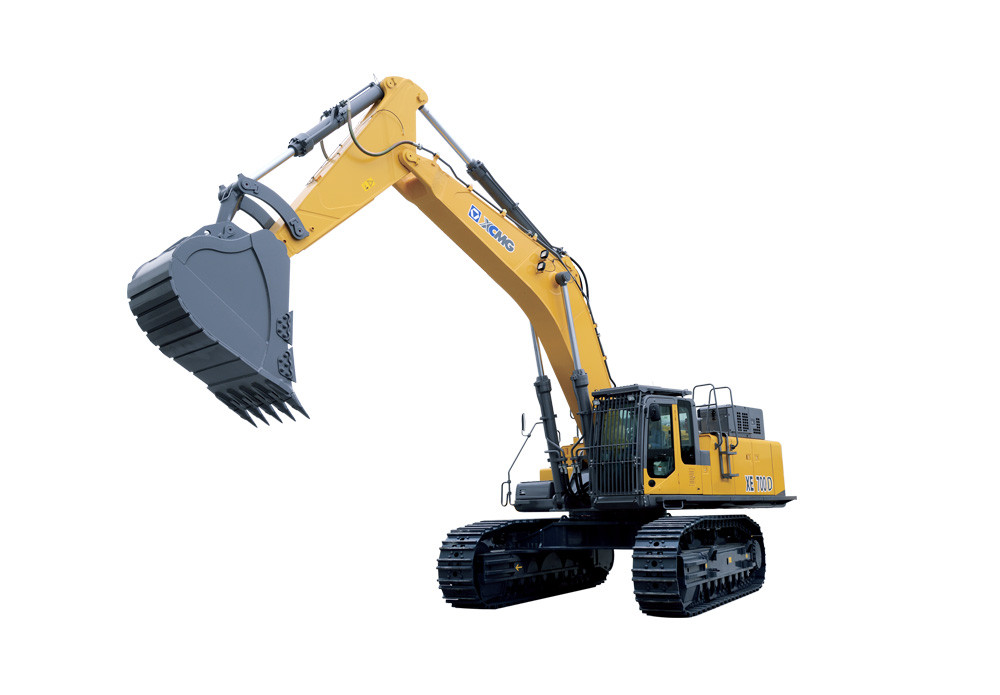 XE700D Advantages Introduction
● The original imported engine is used. It meets TIER 3 emission standards, and has the characteristics of strong power, low noise, low fuel consumption and low emissions, which can meet the requirements of various construction conditions. The high pressure fuel injection system is adopted. The fuel injection process is fully electronically controlled through the control of the fuel supply actuator and timing actuator by the ECM. The fuel injection quantity and time are precisely controlled to reduce fuel consumption and improve engine efficiency.
● The original imported hydraulic components and mature and reliable negative flow control system have extended the service life of the whole vehicle and improved the operation efficiency; A series of regeneration, confluence and priority functions of the new main valve reduce the energy consumption demand; The hydraulic oil adopts an independent heat dissipation system, which automatically controls the fan speed according to the oil temperature to save energy and reduce noise. At the same time, the fan has the reverse function, which is convenient for cleaning the dust on the radiator.
● A three-stage fuel filtering system (primary coarse filtering+two-stage fine filtering) is set to effectively filter impurities in the oil, so as to ensure a long, high load, continuous and reliable operation of the engine under severe conditions. The latest visual oil-water separator is adopted. The replacement time of the filter element can be judged by the fuel level. The oil inlet resistance of the filter element remains unchanged throughout the use process. The cost of the filter element is lower, reducing customer maintenance costs.
● The oil bath air filter+radial sealed air filter system is adopted, which has low maintenance cost and 99.99% filtering efficiency, and can adapt to dusty and humid conditions.
● The electric control system with excellent and reliable performance is adopted to realize the perfect matching of power and hydraulic system, maximize the use of engine power, and ensure the rapid and efficient operation of the machine.
Zhuzhou Yitongda acts as an agent to export high-quality used car products in China Mini excavator XE700D mining machine heavy machinery

XCMG currently ranks 3rd in the world industry and 395th in the world's top 500 brands. Its products are exported to more than 190 countries and regions around the world, mainly engaged in cranes, excavators, loaders, road rollers, concrete machinery, rotary drilling rigs, aerial working platforms and other products. It is a large enterprise group with complete varieties and series of engineering machinery products, unique competitiveness and influence.

| | |
| --- | --- |
| project | parameter |
| Operating weight | 69000kg |
| Engine power | 336/1800kW/rpm |
| Bucket capacity | 2.4-4.6m³ |
| Maximum stick digging force | 300kN |
| Maximum bucket digging force | 363kN |
| Travel speed | 4.2/3.0km/h |
| Slewing speed | 7r/min |
| Maximum excavation radius | 11580mm |
| Maximum unloading height | 7370mm |