The Benefits of Second-Hand BYD
Share
Issue Time

2023/06/06
Summary
When considering buying an EV car, one brand that stands out is BYD. Below we'll explore the advantages of buying a used BYD and dive into the factors to consider when buying a used car.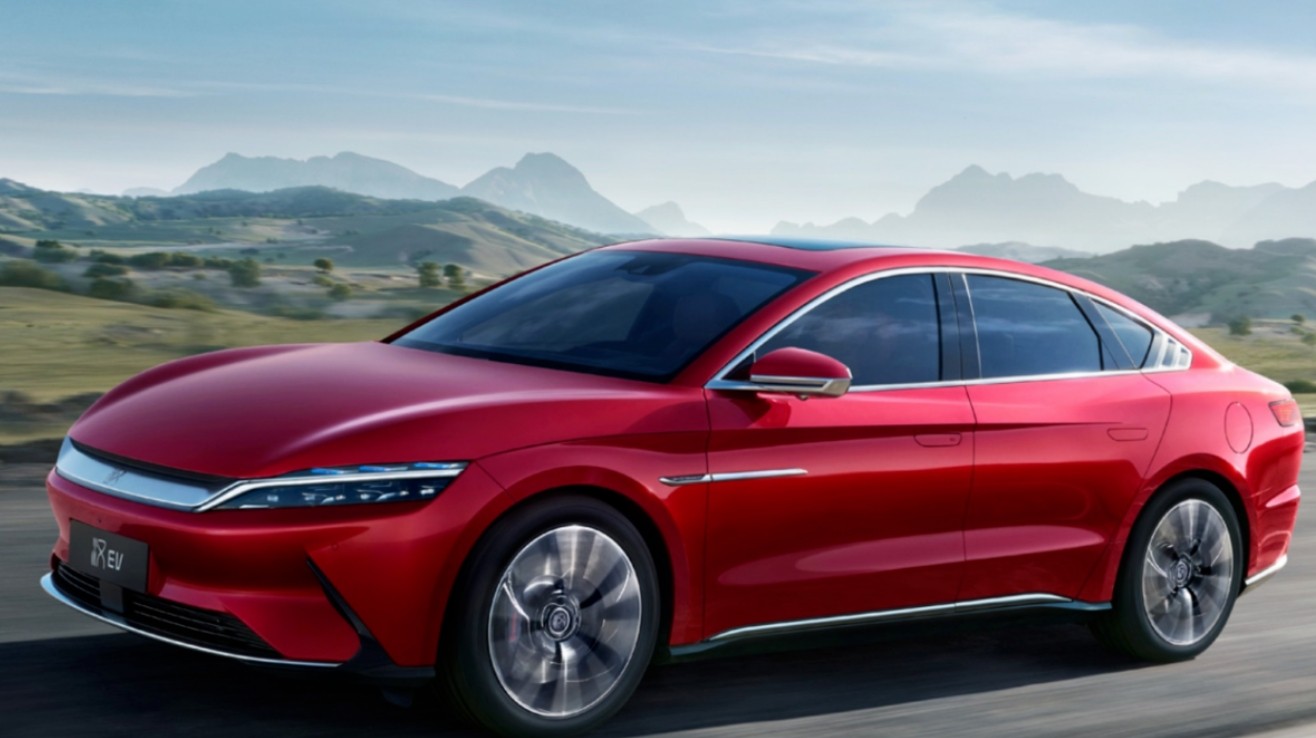 When considering buying an electric vehicle (EV), one brand that stands out is BYD. Known for its commitment to sustainable mobility, BYD offers a range of electric vehicles to suit different needs. While buying a brand-new vehicle may be the first choice for many, there are several compelling reasons to consider the benefits of a used BYD vehicle. In this article, we'll explore the advantages of buying a used BYD and provide an in-depth analysis of the factors to consider when buying a used car.
Learn About BYD Used Cars
Second-hand BYD vehicles refer to second-hand electric vehicles that have been previously owned and used by others. These vehicles offer an alternative to buying a new car while still benefiting from the features and technology offered by BYD. By choosing a used BYD, individuals can make an environmentally conscious choice and enjoy the advantages that come with owning an electric vehicle.
Advantages of Buying Second-hand BYD
1. Cost Saving
One of the main advantages of buying a used BYD car is that it saves money. Used cars are often much less expensive than brand-new EVs. This affordability enables more people to enter the electric vehicle market, making sustainable transportation accessible to a wider audience.
2. Reliability and Quality
BYD is known for its commitment to quality and reliability. When purchasing a used BYD, individuals can rely on the brand's reputation and enjoy a well-designed, durable vehicle. BYD's expertise in battery technology ensures that used cars retain their performance and functionality over time, giving buyers peace of mind.
3. Environmental Benefits
Choosing second-hand BYD vehicles is in line with the goal of sustainable environmental development. By choosing a used electric vehicle, you can contribute to reducing greenhouse gas emissions and promote the efficient use of resources. Used BYD vehicles help extend the life of existing EVs, reducing the need for new car production and the associated environmental impact.
4. Technological Progress
BYD continues to push the boundaries of electric vehicle technology. When purchasing a used BYD, individuals can still benefit from the technological advancements the brand has incorporated into their vehicles. From improved battery efficiency to enhanced safety features, BYD offers cutting-edge technology at a more affordable price.
Factors to Consider When Buying a Used BYD
When considering buying a used BYD car, there are several important factors to keep in mind. These factors will help you make an informed decision and ensure you find the right vehicle for your needs. Here are some key considerations:
1. Mileage and Conditions
When buying a used BYD, the mileage and overall condition of the vehicle are key factors in the evaluation. Check the odometer reading to see how much the vehicle has been driven. Lower mileage generally indicates less wear and tear on vehicle components. Also, check the overall condition of the vehicle, including its exterior, interior and mechanical components, to ensure it lives up to your expectations.
2. Maintain History
Checking the repair history of a second-hand BYD car is crucial to understanding how well it was repaired by its previous owner. A well-documented service history shows that the vehicle has received regular maintenance and repairs, which is an indication of its reliability. It is also recommended to have the vehicle inspected by a trusted mechanic to identify any potential problems or hidden problems.
3. Warranty and Service
Check to see if a used BYD car is still covered by the manufacturer's warranty, or if there are any extended warranties. The remainder of the warranty provides additional protection and peace of mind in the event of any unexpected repairs or component failures. Also, consider the availability of service centers and authorized BYD dealers in your area to ensure easy access to maintenance and repairs.
Where Can I Buy BYD Used Cars
There are several avenues to explore when searching for a used BYD vehicle. Here are some popular options:
Authorized BYD Dealers: Please consult the official BYD dealers in your area. They may have certified pre-owned BYD vehicles for sale, which often come with added benefits such as warranty coverage and a thorough inspection.
Online Marketplaces: Take advantage of online platforms dedicated to buying and selling used cars, such as reputable websites and classifieds. Conduct thorough research, communicate with the seller, and arrange an inspection and test drive before making a final decision.
Local Classifieds: Follow local newspapers, community bulletin boards, and online classifieds in your area. Sometimes, individuals looking to sell a used BYD vehicle will advertise directly through these channels.
Car Auctions: Attend local car auctions, where used cars, including BYD models, are sold. While auctions can offer competitive prices, make sure you fully understand the condition of the vehicle and engage with caution.
There are many benefits to buying a used BYD car, including cost savings, reliability, environmental advantages, and access to advanced technology. By considering factors like mileage, condition, maintenance history, and available warranties, you can make an informed decision. With BYD's commitment to sustainable development and innovative electric vehicle solutions, choosing a pre-owned BYD allows you to contribute to a greener future while enjoying the benefits of electric vehicle ownership.
Buy Used BYD from Yitongda
Yitongda is a comprehensive
second-hand car service provider
. It is committed to building the largest foreign trade base for the second-hand car export industry in the central and southern regions and an important window for China-Africa electromechanical exports. Products are mainly exported to more than 30 countries and regions in Southeast Asia, Central Asia, the Middle East, Africa, South America, Russia, etc., including new energy vehicles (pure electric and hybrid), gas vehicles, commercial vehicles, excavators, concrete pump trucks, semi-trailers, tractors, dump trucks, graders, loaders and other categories. If you want to buy a used car, please
contact us
.