Ten Tips for Buying a Second-Hand New Energy Vehicle!
Share
Issue Time

Feb 27,2023
Summary
There are many benefits to electric vehicles, and there are several factors to consider when purchasing a used electric vehicle. Our blog below covers tips for buying a used EV. Read on to learn the details!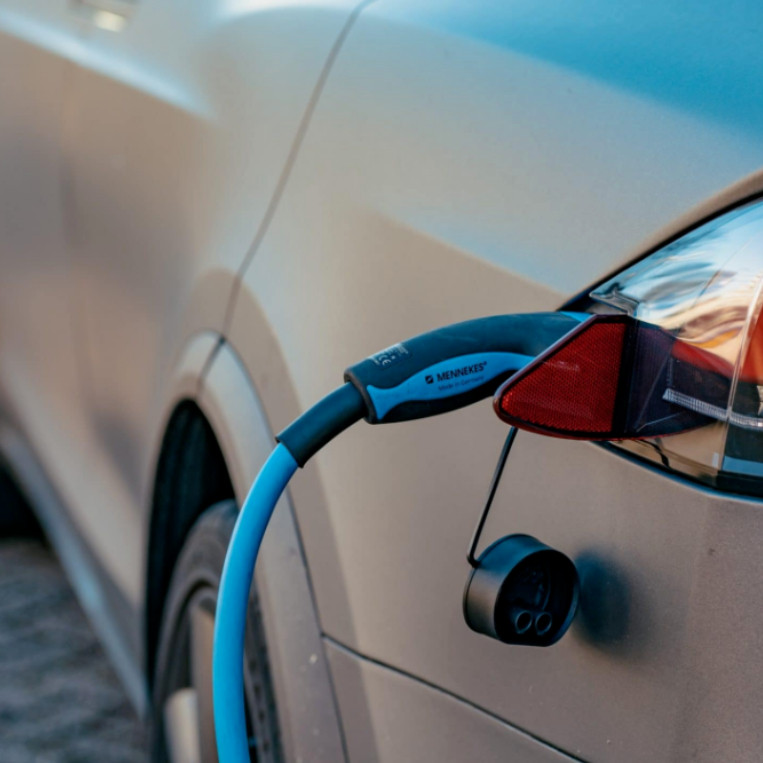 Are you planning to buy a new energy-electric vehicle? The reason may be that these cars are environmentally friendly and you can avoid unnecessary gas prices. However, EVs can be expensive when new and depreciate poorly. So buying a used electric car would be a good choice, but be sure to buy one that is durable. But how can you get one like this? What are some tips for buying a used electric car?
Buying a used EV can be intimidating, especially if you've never owned one. Electric vehicles require a different way of thinking than gasoline- or diesel-powered vehicles. There are many benefits to buying an electric vehicle. There are several other factors to consider when shopping for a used electric vehicle.
Therefore, our blog covers tips for buying a used new energy electric vehicle. Read on to learn the details!
What Are the Advantages of a Used EV over a Used ICE Car?
When you compare a used electric vehicle to a used internal combustion engine (ICE) vehicle, you'll find fewer parts that break or fail. Electric cars don't have as many parts as standard cars! It does not have timing injectors, belts, transmissions, fuel pumps, manifolds, piston rings, oil filters, crankshafts, and other components.
The quality of the battery is the most important consideration when buying a used electric vehicle. Plug-in hybrid electric vehicles (PHEVs) that run on electricity and natural gas contain ICE vehicle components. On the other hand, ICE vehicle components experience less wear and tear since the electric motor powers them.
Electric vehicles are ideal. We help you find the best charging experience and make the transition to electric vehicles (EV) easier.
Tips for Buying a Used Electric Vehicle
If you're looking to buy a used car, you have to make sure you're not buying a lemon car. These are recommended tips for buying a used electric vehicle.
Find Cars That Have Been on the Market for More Than Two Years
Electric vehicles such as the Nissan Leaf, Chevrolet, the discontinued Kia Soul EV, and the Volkswagen e-Golf have been on the market for more than three years, and new arrivals are selling well. The availability of used EVs can be quite high, and their prices can be lower than those of new EVs. Many of them will be launched as premium or near-luxury models, bringing higher costs into the used market.
Try Buying an Older Model
Assess your daily driving habits and buy an older model that doesn't have a lot of range but is perfect for the daily commute and many other local activities. Electricity costs less than a quarter of the price of gasoline on a mile-per-gallon equivalent basis, and every mile driven on electricity can save you a lot of money compared to driving an internal combustion engine car.
How Often Does It Charge to 100%
When buying a used car from a private seller, ask how often the car is fully charged. Frequent full charges can accelerate battery degradation, especially in early models without a battery pack cooling mechanism. the
check where the car is going
Always avoid buying a car that runs in hot areas. It drains the battery and significantly affects the car's battery life.
Find Certified Pre-Owned Vehicles
If you need financing, consider buying a certified pre-owned vehicle from a franchised dealer. These often offer much lower interest rates on loans than uncertified older vehicles.
Battery Health Report
Always try to get a battery health report. A private seller may allow you to take the car to a mechanic or dealer who performs this type of test. Used car dealers perform battery checks on the used EVs they sell. Most EVs also have a dashboard readout showing the battery capacity. You can also look up battery health comparisons online.
Check Warranty
Find dealers or websites that offer warranties on used electric vehicles. Some also offer free battery checks.
Check if the Car is from an Auction House
Ask dealers if their used EVs are from auction houses and have their batteries checked.
See Status
Always look for cars outside your state. Because California is home to more than 40 percent electric vehicles, it has the largest collection of used electric vehicles, which means cheaper prices and more options. Even with the same asking price, the actual cost of buying a used EV can vary from state to state due to sales and motor vehicle taxes.
Is the Maintenance Rate of Electric Vehicles High
All-electric vehicles typically require less maintenance than standard cars, as the motor, battery, and associated electronics require little regular maintenance. Fewer fluids, such as motor oil, require routine maintenance.
Bottom Line
As with any used car, there are many advantages and disadvantages to used new energy-electric vehicles. You'll save money when you take your car away from the dealership, but you won't get a car in perfect condition. Always check your car's battery before buying. If the capacity is small, you may need to charge it frequently while driving.
The above ten tips for buying second-hand new energy vehicles are introduced. If you want to buy second-hand new energy-electric vehicles, please
contact us
.
Yitongda is a comprehensive
used car service provider
. It is committed to building the largest foreign trade base for the used car export industry in the central and southern regions and an important window for China-Africa electromechanical exports. Products are mainly exported to more than 30 countries and regions in Southeast Asia, Central Asia, the Middle East, Africa, South America, Russia, etc., including new energy vehicles (pure electric and hybrid), gas vehicles, commercial vehicles, excavators, concrete pump trucks, semi Trailer, tractor, dump truck, grader, loader and other categories.