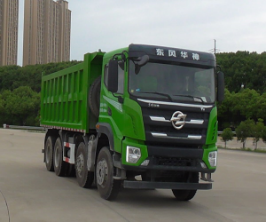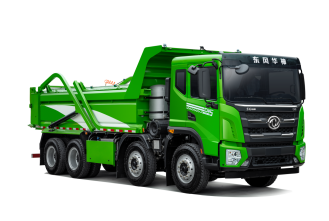 VASOL DFD3318GL6D51 dump truck CHINA 2022
Model

VASOL DFD3318GL6D51 dump truck
Item specifics
Total mass (Kg)

31000
Number of passengers allowed in the cab (person)

2,3
Wheelbase (mm)

1850+2400+1350,1850+2600+1350,1850+2800+1350
Fuel type

diesel oil
Maximum speed (Km/h)

88
Description
VASOL DFD3318GL6D51 dump truck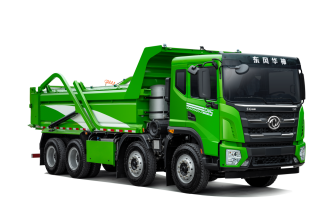 VASOL DFD3318GL6D51 dump truck
Advantages Introduction
DONGFENG SPECIAL COMMERCLAL VEHICLE CO., LTD a wholly-owned subsidiary of Dongfeng Group, is an important unit of Dongfeng Group to carry the specialization, specialization, lightweight, electrification, intelligence, networking and sharing of commercial vehicles.

VASOL main business covers a full range of heavy, medium, light and micro tractors, engineering vehicles, trucks, special vehicles, special vehicles, new energy vehicles, etc. The products are widely used in the fields of highway transportation, engineering construction, municipal sanitation, special operations, etc.

VASOL has occupied the first place in the market for a long time in terms of training car, truck crane and truck crane.

Zhuzhou Yitongda acts as an agent to export high-quality used car products in China VASOL DFD3318GL6D51 dump truck

Product trademark

VASOL

Announcement batch

366

Product name

Dump truck

Product model

Total mass (Kg)

31000

Tank volume (m3)

Rated load capacity (Kg)

16705,16770,15305,15370,16070,16005

Overall dimension (mm)

8440,8640,8840,9040,8400,8600,8800,9000,8700×2500,2550×3200,3250,3300

Kerb mass (Kg)

Cargo box size (mm)

5600,5800,6000,6200×2200,2300,2350×900,1000,1100,1150,1200,1300,1400,1500,800

Number of passengers allowed in the cab (person)

2,3

Total mass of trailer to be towed (Kg)

Approach angle/departure angle (°)

22/34,22/38,19/18,19/16,19/14,19/13,19/17,19/15,19/12

Front overhang/rear overhang (mm)

1410/1430,1410/1630,1410/1830,1410/1390,1410/1590,1410/1790,1410/1690

Axle load (Kg)

6500/6500/18000 (two-shaft group)

Maximum speed (Km/h)

88

remarks

ABS model: 3631010-C2000, J ABS, ABS-E 4S/4M; ABS manufacturers: Dongke Knorr Commercial Vehicle Brake System (Shiyan) Co., Ltd., Jiaozuo Borak Control Technology Co., Ltd., ZF Commercial Vehicle System (Qingdao) Co., Ltd; Name of optional components and relevant descriptions: optional sun visor with chassis, optional door pull pattern, Dongfeng Huashen, HV5 font and high canopy rod, optional secondary lifting step, horsepower identification, rear rear rear overturn part, rear style of frame rear crossbeam, after-treatment heat shield and style, spare tire position, hydraulic oil tank position, oil tank position, cab top style, and cargo box rear column style; Optional cargo compartment style and environmental protection cover, optional rim style; The corresponding relationship of engine/fuel consumption value (L/100km) is: the declared value of fuel consumption corresponding to WP8.350E61 engine is 40.2L/100km, the declared value of fuel consumption corresponding to YCK08350-60 engine is 40.2L/100km, the declared value of fuel consumption corresponding to WP7.300E61 engine is 40.2L/100km, the declared value of fuel consumption corresponding to WP8.350E62 engine is 40.2L/100km, the declared value of fuel consumption corresponding to YCK08300-60 engine is 40.2L/100km, and the declared value of fuel consumption corresponding to YCK08330-60 engine is 40.2L/100km; Material, connection mode and main dimension parameters of rear protection device (section size and height from the ground): guardrail material: Q235, side protection and frame bolt connection, bolt connection and welding, rear protection and frame bolt connection, bolt connection and welding, rear protection section size (high × Width): 120 × 60 (mm), ground height: 480mm, 460mm, 440mm; The dump mode is rear dump; The vehicle has been installed with a travel recorder with satellite positioning function; ETC on-board device is optional for this vehicle; Correspondence of overall dimensions (total length=front overhang+wheelbase+rear overhang) For: 8840=1410+1850+2400+1350+18308640=1410+1850+2600+1350+1430=1410+1850+2400+1350+16308840=1410+1850+2600+1350+16309040=1410+1850+2600+1350+18308440=1410+1850+2400+1350+13908600=1410+1850+2400+1350+1350+1590800=1410+1850+2600+1350+15909000=1410+1850+2600+1350+1790=1410+1850+2800+1350+15908700=1410+1850+2400+1350+1690


Chassis Model

DFD3318GL6DJ5

Chassis name

Chassis of dump truck

Trade name

VASOL

manufacturing enterprise

Dongfeng Motor Group Co., Ltd

Number of axles

4

Number of tyres

12

Wheelbase (mm)

1850+2400+1350,1850+2600+1350,1850+2800+1350


Tyre specification

10.00R20 18PR,11.00R20 18PR,12.00R20 18PR

Number of leaf springs

9/9/9,9/9/13,10/10/13

2040/2040,1960/1960,1980/1980,2020/2020,2060/2060


Fuel type

diesel oil

Rear track width (mm)

Emission standard

GB17691-2018 Ⅵ

Engine model

Engine manufacturer

Guangxi Yuchai Machinery Co., Ltd

Power (Kw)

WP8.350E61

Weichai power company limited

7800

257

YCK08350-60

Guangxi Yuchai Machinery Co., Ltd

7698

257

WP7.300E61

Weichai power company limited

7470

220

WP8.350E62

Weichai power company limited

7800

257

YCK08330-60

Guangxi Yuchai Machinery Co., Ltd

7698

243

YCK08300-60

Guangxi Yuchai Machinery Co., Ltd

7698

221