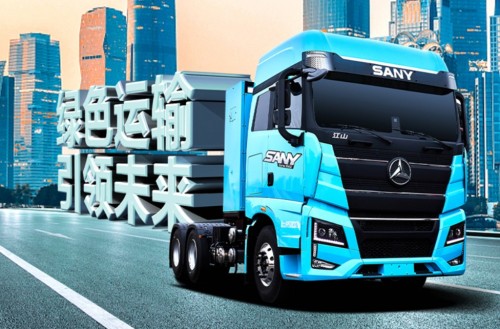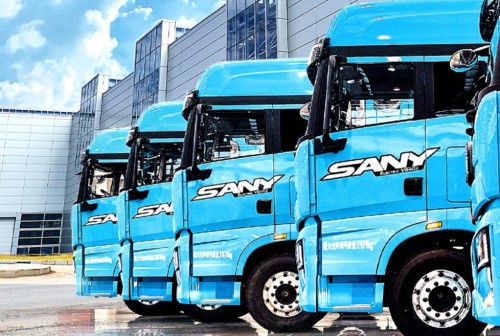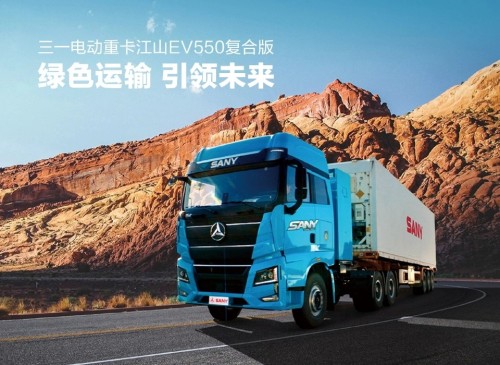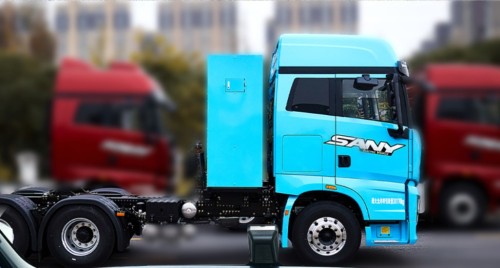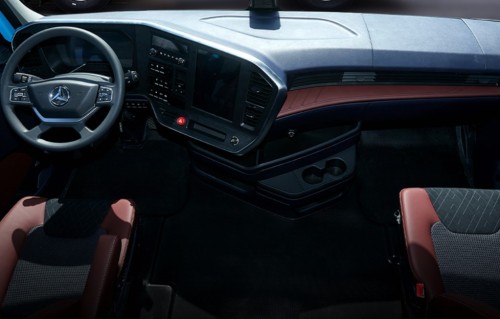 SANY JiangShanEV550 construction equipment CHINA 2022
Item specifics
Maximum speed

89km/h
Maximum total mass

49000kg
Power battery

282/350/423kWh
Energy supply mode

5-minute top replacement/400A double gun DC fast c
Origin

China
Description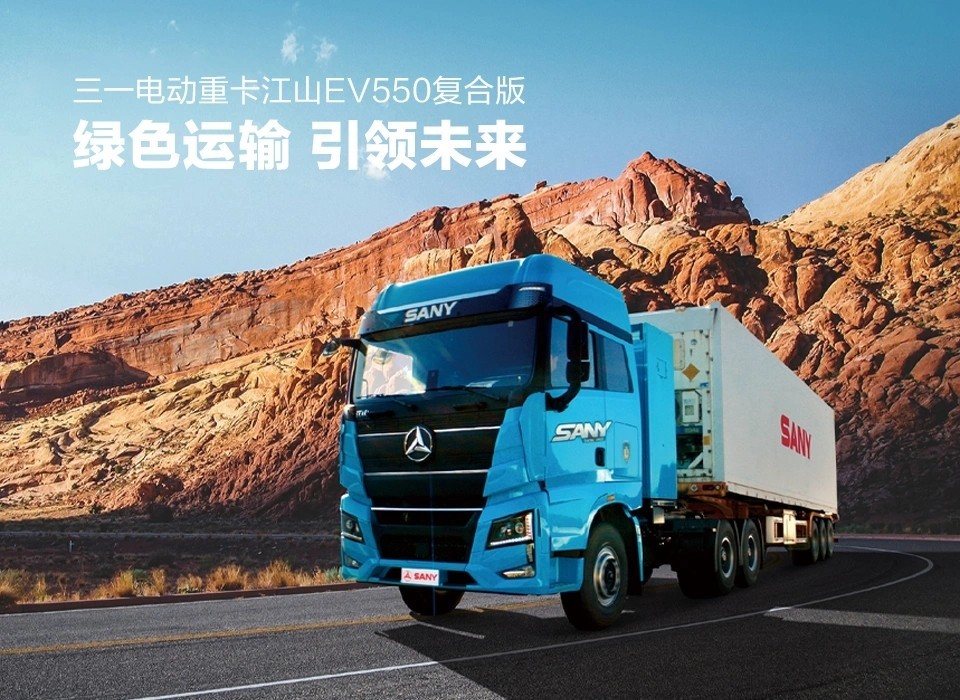 SANY
JiangShan
EV550
Advantages Introduction
Sany Heavy Truck Jiangshan 6X4 Composite Electric Tractor

● Ultra low energy consumption, stable endurance
It is equipped with 282/350/423kWh battery and four in one controller, central drive, self-developed TCU/VCU, and the energy consumption of 100 km full load is ≤ 170kWh. It can meet the short term transportation in ports, steel plants and other sites, and the constant speed endurance of 423kWh electricity is more than 240km.
● Intelligent, comfortable and light
The four airbag suspension+airbag seat damping system can fully filter the impact of the road and create a large driving space, which is quiet and comfortable. The fourth gear bevel AMT can shift smoothly. Chassis lightweight design, new materials, structural topology optimization, the use of self-developed lightweight power exchange device, the vehicle weight is 1t lower than similar products.
● Strong power of intelligent energy supplement
The intelligent power exchange station automatically completes the power exchange in 5 minutes and replenishes 60% of the electricity in half an hour with double gun fast charging. Strong power, excellent climbing and acceleration performance, maximum climbing ≥ 30%, 0-30km/h acceleration time less than 4 seconds.
Zhuzhou Yitongda acts as an agent to export high-quality used car products in China SANY JiangShanEV550 construction equipment

model

color

curb weight

10700/11200/12300kg

Maximum speed

89km/h

Maximum total mass

49000kg

Specifications

Vehicle length

7395mm

Vehicle width

2545mm

Vehicle height

3715mm

Power battery

282/350/423kWh

Energy supply mode

5-minute top replacement/400A double gun DC fast charge

Charging time

20%-90%≤1h

Drive motor

Motor rated power (KW)/torque (N · M): 270/1150

transmission case

Four speed automatic transmission+neutral gear

Thermal management system

Independent cooling unit

Front axle

7.5 tons

a rear axle

16 tons

speed ratio

5.92

wheelbase

3800+1350mm

Leaf spring

Front 3/rear 4 small leaf springs

tyre

12R22.5 18PR

Saddle

50 # (heavy load type)

to turn to

3000W dual source power steering oil pump

braking

ABS+ESC braking energy regeneration function