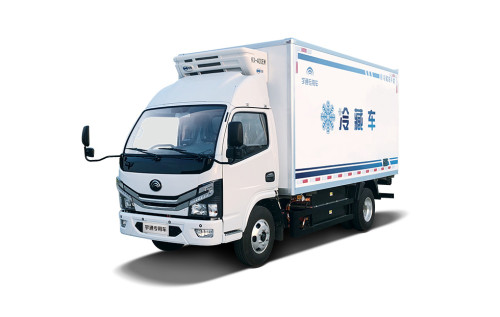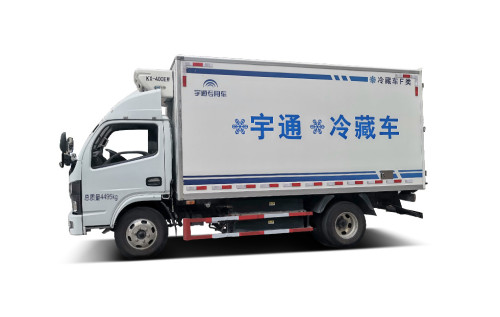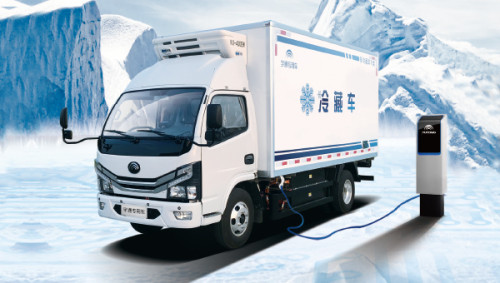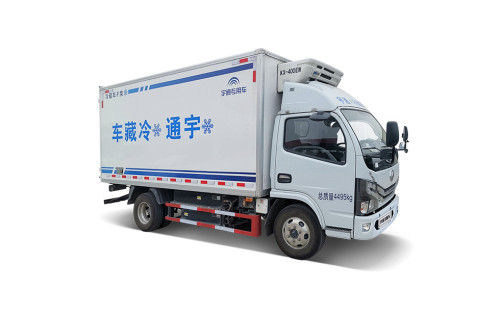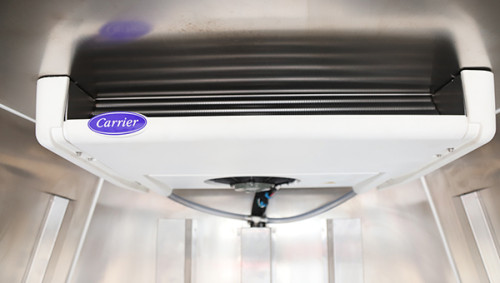 Yutong ZK5041XLCBEV2 pure electric refrigerator car
Model

Yutong ZK5041XLCBEV2
Item specifics
Unladen mass (kg)

2795/2960/3000
Maximum speed (km/h)

95
Overall dimensions L * W * H (mm):

5995*2020*2995/3070
Battery power (KWH)

60/120
Description
Yutong ZK5041XLCBEV2 pure electric refrigerator car

Yutong ZK5041XLCBEV2 pure electric refrigerator car
Advantages
Introduction
Pure electric drive is more economical
High efficiency motor: maximum efficiency of motor system ≥ 96%; More than 85% of the high efficiency area, accounting for 85%, has low power consumption and power saving.
Consumption reduction technology: energy saving technology of refrigeration unit, regenerative braking energy recovery, working condition identification, management of electric auxiliary system and other technologies to reduce the energy consumption of the whole vehicle.
Comprehensive protection is safer
Harness safety: tinned copper heat-resistant wire is used, which has the advantages of corrosion resistance and long service life. The external connector of the vehicle is waterproof connector, which improves the service life and reduces the failure rate.
Monitoring security: new energy remote monitoring (ICARD) enables vehicle track recording, cloud view, real-time upload of fault information and other functions; The battery can realize 24-hour monitoring.
Three electricity safety: battery system with protection level up to IP67, motor and electric control system with protection level up to IP68.
More reliable after refining
Reliable motor: the motor sediment protection structure and anti condensation structure prevent the influence of sediment and condensate.
Reliable controller: five in one controller, highly integrated, electromagnetic compatibility class 3.
Reliable whole vehicle: nearly 100 tests including 300000 km enhanced reliability test of the whole vehicle, mechanical strength and sealing test of the compartment, braking and control of the whole vehicle.
Network interaction is more intelligent
Intelligent networking: carriage temperature and humidity monitoring (TMS), remote monitoring of vehicle tracks.
Intelligent control: the battery has intelligent self heating function and the industry's first intelligent maintenance function.
Intelligent interaction: realize constant speed cruise (CCS), creeping function (LSC), downhill deceleration (DHIS), on-board Bluetooth phone, face recognition keyless start vehicle (DMS).
Powerful and more efficient
Strong power: the maximum gradient is 30%; Starting from 0-80km/h, the acceleration time is 15.1s, and the maximum speed is 95km/h.
Ultra fast cooling: the pure electric frequency conversion refrigeration unit reduces the car temperature from 30 ℃ to - 20 ℃ for less than 60 minutes.
Lightweight design: the application of lightweight technology ensures that the vehicle is compliant and not overweight, and there is no worry about going into the home.
| | |
| --- | --- |
| Overall dimensions L * W * H (mm) | 5995*2020*2995/3070 |
| Chassis | Yutong Bus Co., Ltd |
| engine | TZ330XSYTB63 |
| Rated power (KW/rpm) | 60/120 |
| | 4495 |
| Unladen mass (kg) | 2795/2960/3000 |
| Maximum speed (km/h) | 95 |
| Volume of compartment (m ³) | 15.15 |
| Rated passenger capacity | 2 |
| Front door window lifting mode | Power windows |
| Minimum ground clearance (mm) | 200 |