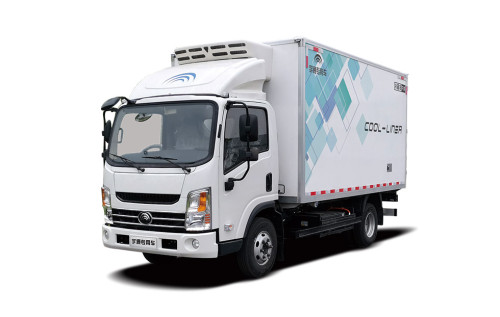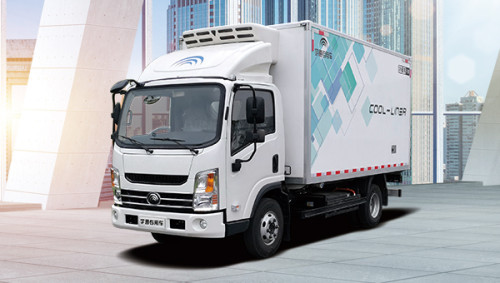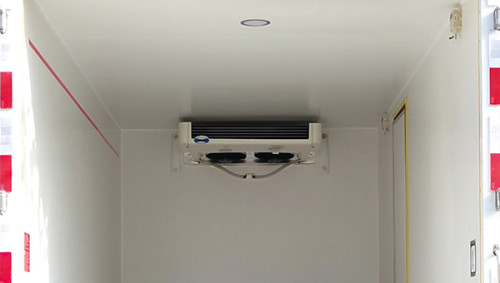 Yutong ZK5043XLCBEV1 refrigerated truck
Model

Yutong ZK5043XLCBEV1 refrigerated truck
Item specifics
Unladen mass (kg)

3500/3700
Maximum speed (km/h)

100
Overall dimensions L * W * H (mm):

5995*2250*3170/2995
Driving range (km)

490 (40km constant speed)
Battery power (KWH)

100.27
Description
Yutong ZK5043XLCBEV1 refrigerated truck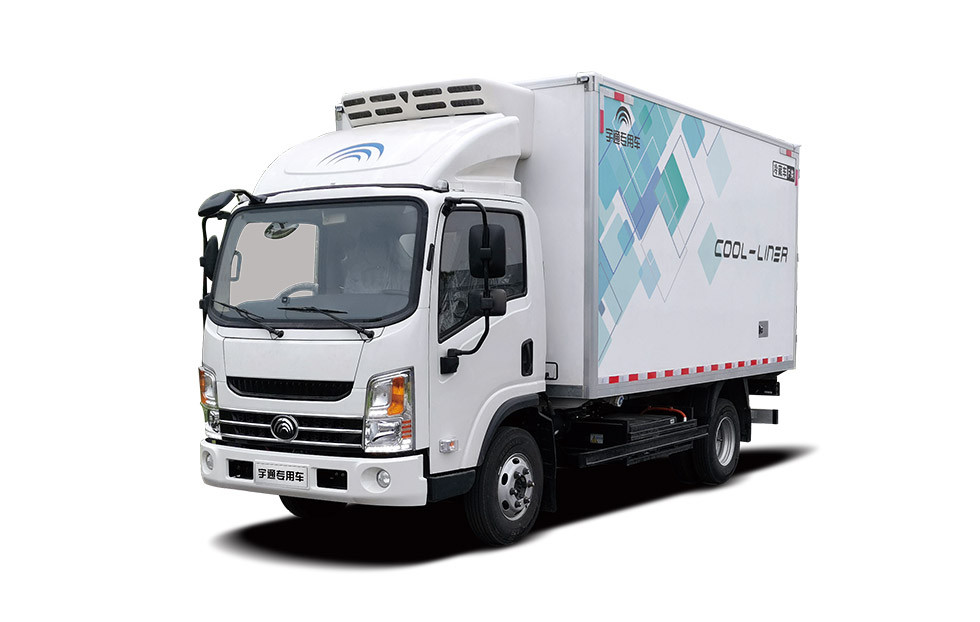 Yutong ZK5043XLCBEV1
Advantages
Introduction
Lightweight
High energy density batteries, aluminum alloy rims, aluminum alloy sub frames, lightweight refrigerators and lightweight compartments are used; Minimize the dead weight of the vehicle body and increase the cargo capacity.
More intelligent and worry free management
Online and interactive monitoring to control key information such as vehicle position, temperature and status in the whole process. Equipped with constant speed cruise, creeping function, composite braking system, traction control system, anti accidental accelerator pedal, downhill assistance and other safety protection functions, transportation is safer.
Three electricity technology is more reliable
Reliable motor: maximum efficiency of motor system ≥ 96%; More than 85% of the high efficiency area, accounting for 85%, has low power consumption and power saving.
Reliable controller: five in one controller, high degree of integration, electromagnetic compatibility level CLASS3.
Reliable whole vehicle: nearly 100 tests including 300000 km enhanced reliability test of the whole vehicle, mechanical strength and sealing test of the compartment, braking and control of the whole vehicle.
| | |
| --- | --- |
| Overall dimensions L * W * H (mm) | 5995*2250*3170/2995 |
| Chassis | Yutong Bus Co., Ltd |
| Unladen mass (kg) | 3500/3700 |
| Maximum speed (km/h) | 100 |
| Volume of compartment (m ³) | 17/15 |
| Rated passenger capacity | 2 |
| Battery type | Shenlan Power Lithium Iron Phosphate |
| Battery power (KWH) | 100.27 |
| Driving range (km) | 490 (40km constant speed) |
| Maximum gradient (%) | 30 |