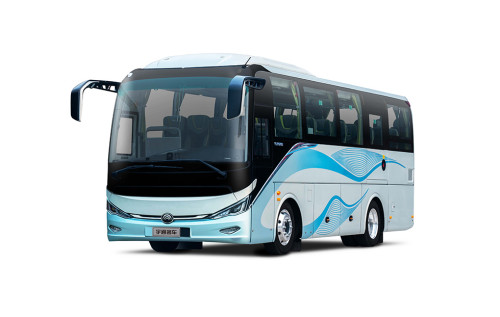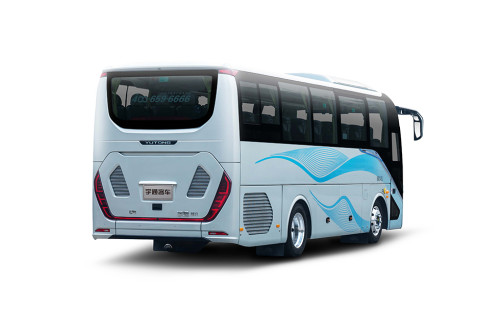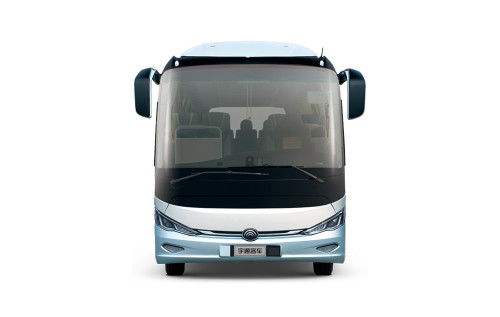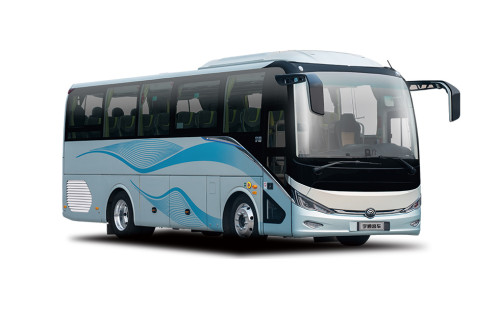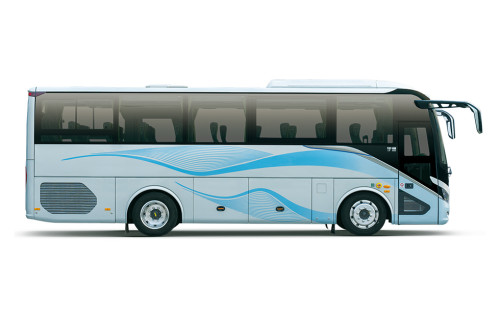 Yutong ZK6907H Medium Bus Value New Model
Item specifics
Fuel tank volume (L)

260
Braking mode

Front disc Rear disc
transmission case

Domestic six speed gearbox
Description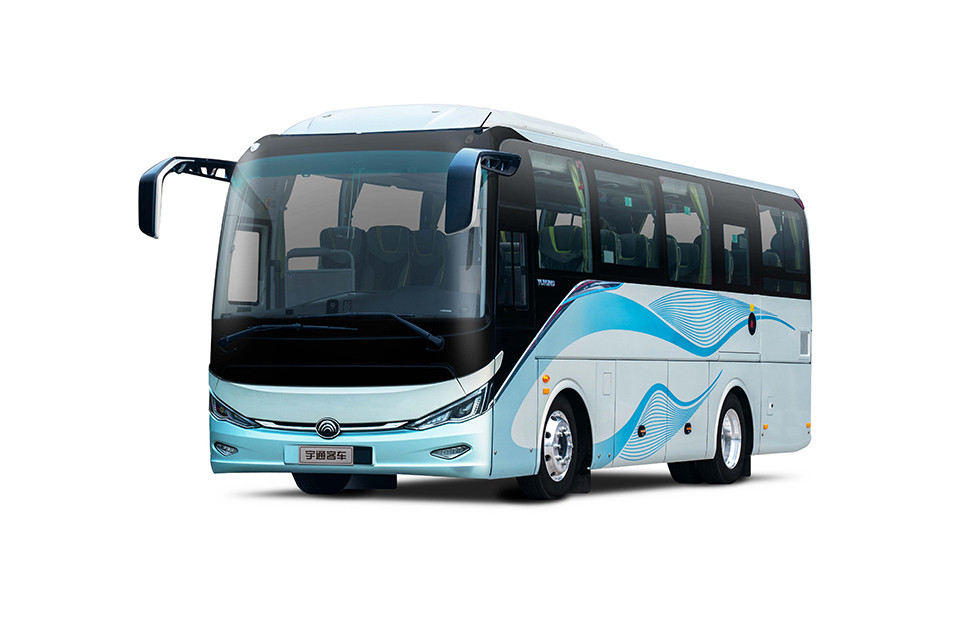 Yutong ZK6907H Advantages Introduction
Reliable performance, strength, safety and trust
As one of the core performance of bus technology, safety has always been listed as the top priority of product performance by Yutong. Yutong 7 Series uses innovative technology to ensure the safety of drivers and passengers.
Security technology Medium Bus Value New Model
The safety technologies such as frontal collision protection structure, skeleton closed loop body structure, lane departure and collision warning system, driver fatigue warning system, automatic emergency braking system, etc. in the passenger car driving area protect the safe driving.
Imported ESC is equipped as standard to improve vehicle stability and reduce driving risks.
Innovative safety protection structure technology. New connection technology is adopted between the roof frame and the side wall frame, which can enhance the shear resistance of the body frame and improve the passenger safety in case of vehicle rollover emergency.
Energy conservation, environmental protection and efficient operation
It has always been Yutong's product and service goal to help customers obtain greater returns with lower operating costs. Through technological innovation, Yutong 7 Series reduced fuel consumption by 5-10%, and comprehensively improved customer value.
Multiple consumption reduction and energy saving upgrading: second generation thermal management, blue core system
Inherit the economic advantages of the second generation engine thermal management and blue core intelligent fuel saving system; Based on the new medium-sized vehicle manufacturing platform, using lightweight technology, integrated design and aerodynamic low drag modeling, the fuel consumption in the same working condition is reduced by 10% compared with the old products.
The shape of the front and rear roof skin is designed according to the aerodynamic simulation, and the wind resistance coefficient is reduced by more than 10%, reducing the fuel consumption of the vehicle at high speed.
Humanistic design, comfortable driving
In order to ensure that passengers and drivers can fully enjoy each journey, Yutong, from the perspective of users, advocates that technology can bring a pleasant driving experience, so that the vehicle can be both stable for large vehicles and flexible for small vehicles.
Accompanied by intelligent network technology
The whole vehicle is equipped with high standard intelligent networking facilities to effectively assist driving and improve operation efficiency.
Internet of Vehicles system and safe driving intelligent equipment
The camera controls the real-time status; Battery management: check the power at any time; Tyre pressure alarm and lane departure warning; The smart device starts with one button.
Full LCD instrument
The collected vehicle speed, engine speed, fuel margin, battery power and other information are transmitted to the driver in graphical and digital forms.
Multi function steering wheel
Ф 450mm small diameter steering wheel, integrated with video playback, cruise control and other functions.
Integrated central control
The 10.4-inch central control screen can be optionally installed, integrating audio and video playback, Bluetooth, reverse monitoring, driver assistant and other functions.
Fashion, aesthetic and flexible appearance
Based on the scientific and technological attributes of Yutong 7 Series, the body appearance has a unique sense of science and technology. At the same time, it integrates fashion design, breaks through traditional limitations, and brings users extraordinary sensory experience with a new appearance.
New body and chassis platform
The appearance is stable and generous, the body line design shows a sense of modern science and technology, and the aluminum wheels (optional) are more luxurious, bringing a refreshing visual tension.
ZK6907H Configuration Parameters

Model

ZK6907H6Y/ZK6907H6Y1

ZK6907H6E

ZK6907H6Z

Vehicle length (mm)

8970

Vehicle width (mm)

2530

Vehicle height (mm)

3425 (to air conditioner)/3300 (to roof windshield)

Grade

Senior One

Senior Two

Intermediate

engine

YCS06270-62/

YCK08280-60/

WP7.270E61A

YCS06270-62/YCK08280-60

YCS06270-62/YCK08280-60

transmission case

Domestic six speed gearbox

suspension

Imported six airbag (C-type bracket suspension)

Braking mode

Front disc Rear disc

Fuel saving system

Bluecore intelligent fuel saving system

Thermal management system

Second generation thermal management (intelligent control cooling system)

Gear lever control system

Two flexible shafts control (with pneumatic assistance)

Fuel tank volume (L)

two hundred and sixty

Floor structure

Concave floor

Seats

39+1 seats/38+1 seats/37+1 seats/35+1 seats/33+1 seats/25+1 seats/18+1 seats/17+1 seats

air conditioner

Colin air conditioner (cooling capacity 24000kcal/h)

Luggage rack configuration

Integrated inner luggage rack

Central control screen

7-inch integrated central control (player+reverse monitor)/10.4-inch integrated central control (player+reverse monitor)

Steering wheel

Ordinary steering wheel