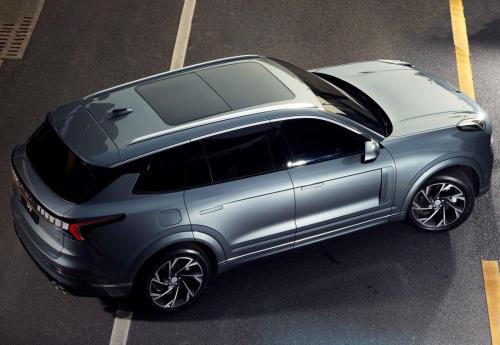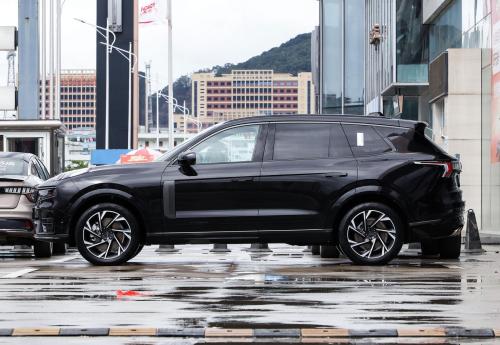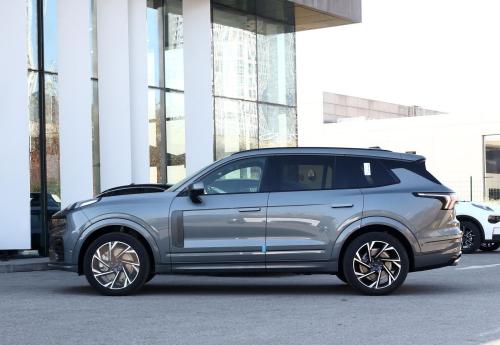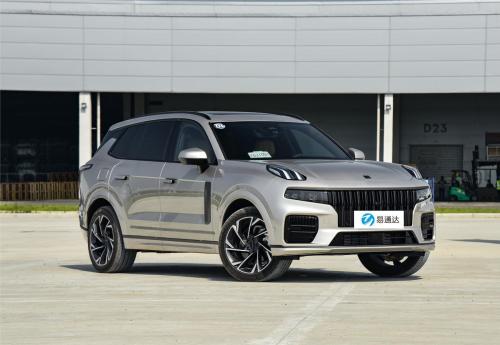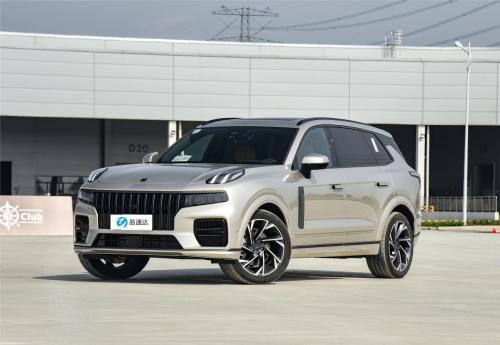 LinkedIn 09 fuel gas saving cars cars with good gas mileage Hybrid Electrical Vehicle 2021
Item specifics
Color

white/red/black/ brown
Energy type

Gasoline+48V light mixed system
Level

Medium and large SUV
Maximum power

187
Origin

China
Description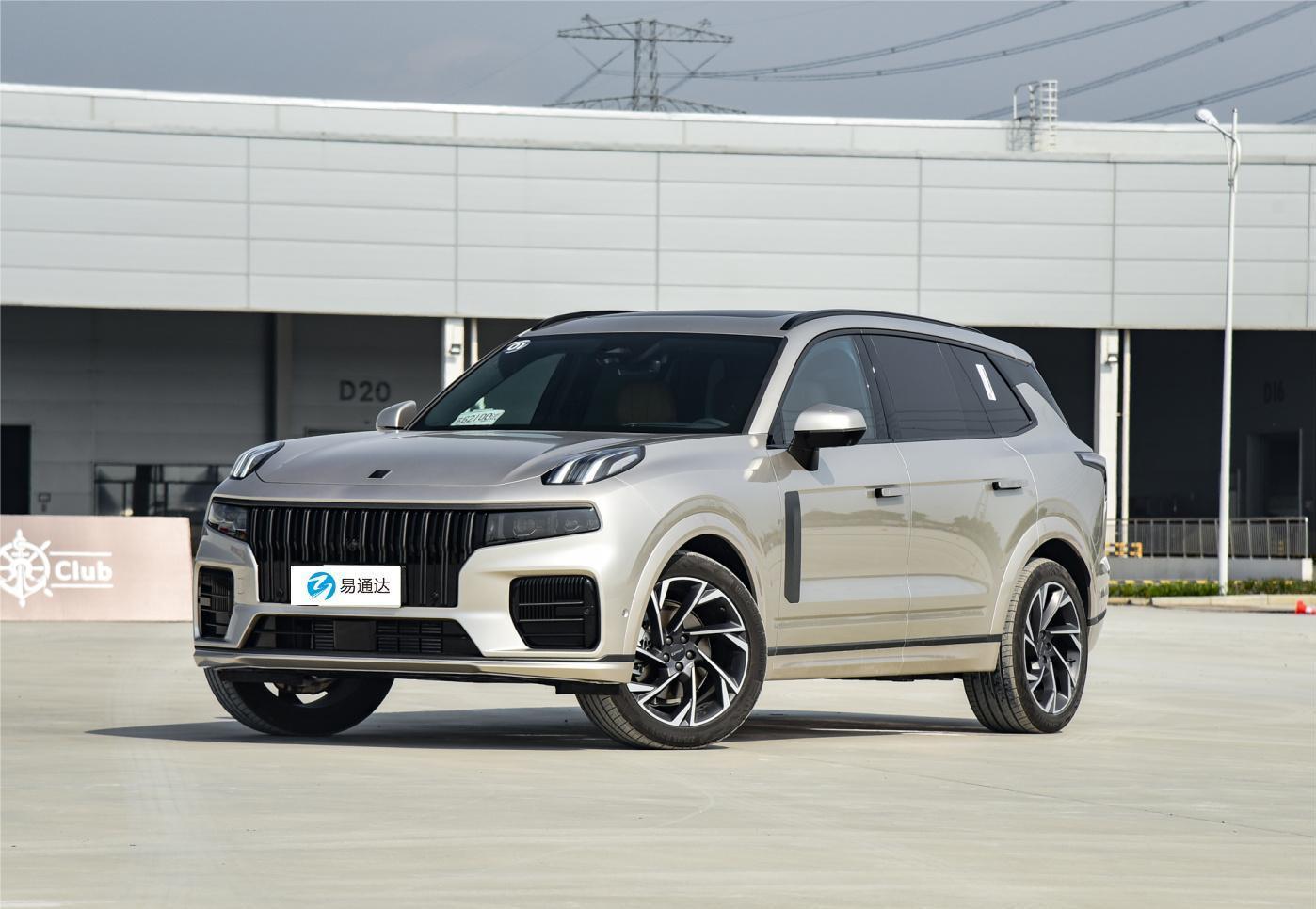 LinkedIn 09 Advantages Introduction
The high-end car brand LinkedIn launched by Geely has a precise positioning. The appearance design style of LinkedIn is very personalized, and the recognition is high enough, which makes this model meet the needs of young consumers who pursue personalization. LinkedIn 09, a medium and large SUV with a 7-seat layout, has become the flagship model of LinkedIn family after its launch.

Equipped with a 2.0t+48v light hybrid system, the maximum engine power is 255ps, and the high configuration model is also joined in the Borg Warner 4WD.

The body length of LinkedIn 09 is close to 5 meters and the width is more than 1.9 meters, making it the largest car in the Geely family. From the side, Geely has a suspended roof for the car, 19 inch wheels for the low configuration model and 21 inch wheels for the top configuration model. LinkedIn 09 has a strong sense of science and technology. It is not only equipped with a hidden door handle, but also equipped with a millimeter wave radar on the side of the car, which enables it to achieve car side early warning, lane maintenance and other functions. The tail continues the style of the Linker family, and the English letter logo is added in the middle of the through type lamp band.
The interior is integrated with the elements of luxury models, and the interior of the compartment is made of a large number of leather materials and suede materials to highlight the luxury atmosphere. The embedded display screen and through type air conditioner vent on the center console have good practicability. In terms of configuration, Geely will equip this car with bose audio, hud head up display, wireless charging panel, shift paddles and other configurations. The front seats have a heating function, and the seat interior padding is thick. The lumbar support function is very awesome. The rear seats have the function of seat cushion leg support adjustment, and the last row of seats can be laid down as a whole. Geely will equip this car with a variety of active and passive safety configurations, including active braking, blind spot monitoring, automatic parking and other functions.

Zhuzhou Yitongda acts as an agent to export high-quality used car products in China LinkedIn 09 fuel gas saving cars cars with good gas mileage Hybrid Electrical Vehicle
| | | | | | |
| --- | --- | --- | --- | --- | --- |
| model | LinkedIn 09 2021 2.0TPro 7 seats | LinkedIn 09 2021 2.0T Halo 7 seats | LinkedIn 09 2021 2.0T Halo 6 seats | LinkedIn 09 2021 2.0T Ultra 7 seats | LinkedIn 09 2021 2.0T Ultra 6 seats |
| manufacturer | Linke | Linke | Linke | Linke | Linke |
| level | Medium and large SUV | Medium and large SUV | Medium and large SUV | Medium and large SUV | Medium and large SUV |
| Energy type | Gasoline+48V light mixed system | Gasoline+48V light mixed system | Gasoline+48V light mixed system | Gasoline+48V light mixed system | Gasoline+48V light mixed system |
| Environmental standards | VI | VI | VI | VI | VI |
| Time to market | 2021.10 | 2021.10 | 2021.10 | 2021.10 | 2021.10 |
| Maximum power (KW) | 187 | 187 | 187 | 187 | 187 |
| Maximum torque (Nm) | 350 | 350 | 350 | 350 | 350 |
| engine | 2.0T 254HP L4 | 2.0T 254HP L4 | 2.0T 254HP L4 | 2.0T 254HP L4 | 2.0T 254HP L4 |
| transmission case | 8-gear manual self integration | 8-gear manual self integration | 8-gear manual self integration | 8-gear manual self integration | 8-gear manual self integration |
| Length * Race * Height (mm) | 5042*1977*1780 | 5042*1977*1780 | 5042*1977*1780 | 5042*1977*1780 | 5042*1977*1780 |
| Body structure | 5-door 7-seat SUV | 5-door 7-seat SUV | 5-door 6-seat SUV | 5-door 7-seat SUV | 5-door 6-seat SUV |
| Maximum speed (km/h) | 215 | 215 | 215 | 215 | 215 |
| Official 0-100km/h acceleration (s) | 8 | 8 | 8 | 8 | 8 |
| Measured 0-100km/h acceleration (s) | - | - | 7.73 | - | - |
| NEDC comprehensive fuel consumption (L/100km) | - | - | 38.3 | - | - |
| WLTC comprehensive fuel consumption (L/100km) | 9 | 9 | 9 | 9 | 9 |