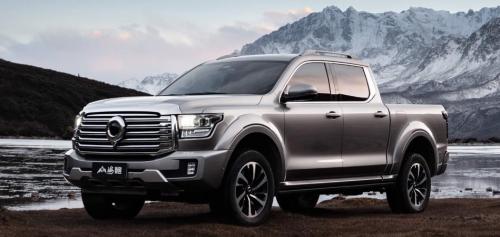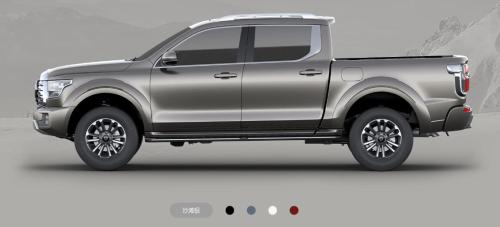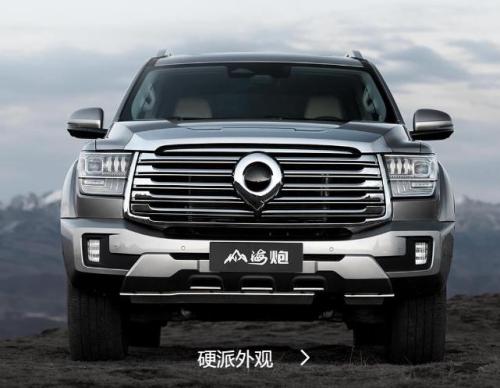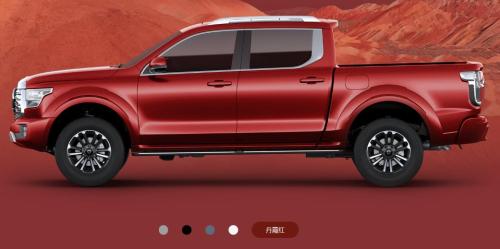 GWM Shanghai Cannon Pickup Truck export CHINA 2023
Model

GWM Shanghai Cannon Pick-up Truck available in gasoline and diesel versions
Item specifics
Color

black/white/grey/red
Energy type

Add program
Level

pick up truck
Origin

China
Drive Mode

4 WD
Description
GWM Shanghai Cannon Pick-Up Truck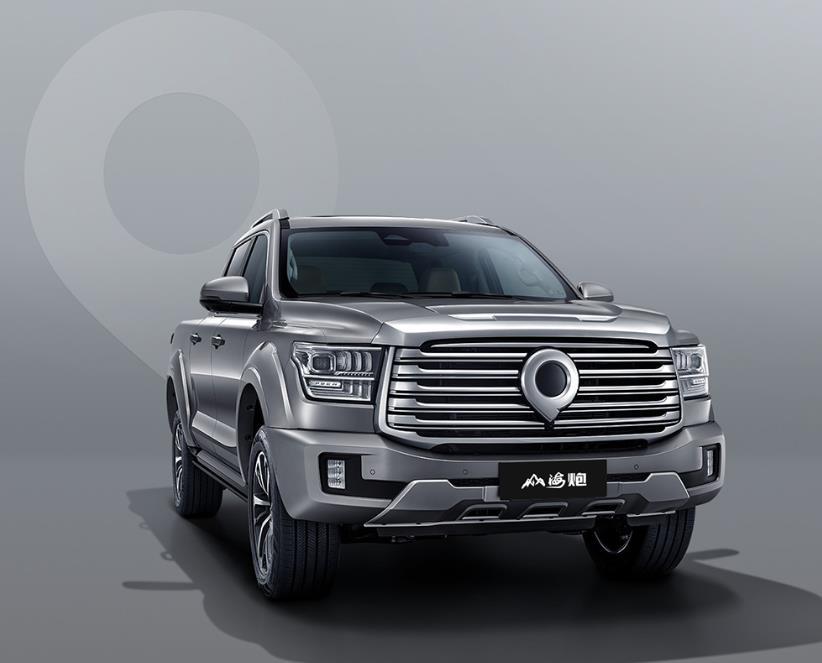 GWM Shanghai Cannon
Pick-up Truck Advantages
'Shanhai' can be best translated as 'Mountains and Seas', a nice name for an off-road capable pick-up truck with a lot of shine.
The tailgate can split in the center and open sideways, also the first in China.
The trunk bed adopts a three-wall design that can be controlled electronically to form a waterproof tent.
the Shanhai Cannon has a 3.3-ton towing capacity. It comes standard with high-mount brake lights and dual 220V power ports inside and outside the car. GWM claims that the Shanhai Cannon covers outdoor scenarios from leisure fishing, outdoor camping, to long-distance travel.
The interior is covered with soft leather-like materials and comes with a 14.6-inch central control screen and a 12.3-inch instrument panel.
In terms of safety, the Shanhai Cannon is equipped with GWM's Coffee Pilot driving assistance system that supports functions such as intelligent entering/exiting ramps, avoidance of interchanges, lane change protection, distraction and fatigue monitoring, avoidance of large vehicles, and identification of confusing intersections.
The seats are equipped with heating, ventilation, and massage functions. The rear seat can slide electronically to facilitate entering and exiting the car.
The Shanhai Cannon gasoline version is powered by a 3.0-liter turbocharged V6 gasoline engine with an output of 260 kW and 500 Nm. The engine is mated to a 9-speed automatic transmission. The diesel version is powered by a 2.4T engine that outputs 135 kW and 480 Nm, with a maximum thermal efficiency of 42%.