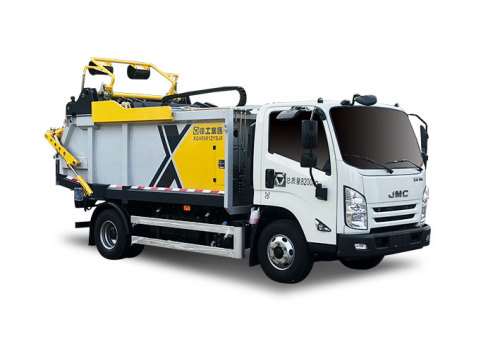 Leakage free compressed garbage truck XGH5081ZYSJ6 2022 garbage truck
Model

Leakage free compressed garbage truck XGH5081ZYSJ6
Item specifics
Effective volume of car

7.2m³
Sewage tank volume

130L
Sewage storage capacity

1800L
Unloading working time

45s
Description
Leakage free compressed garbage truck XGH5081ZYSJ6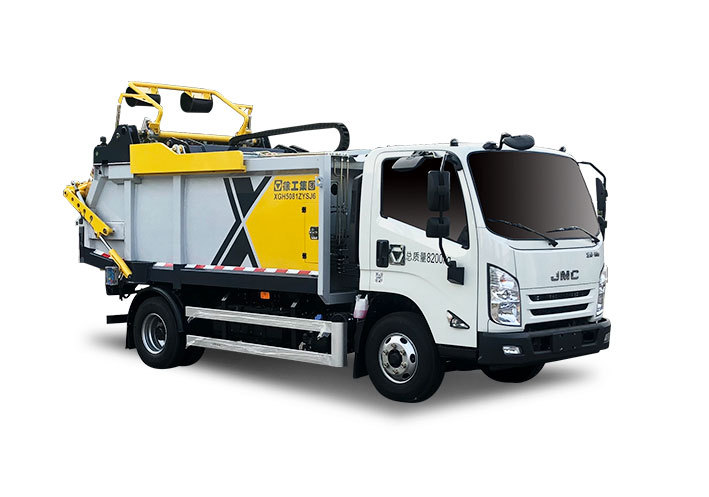 Leakage free compressed garbage truck XGH5081ZYSJ6

The model cancels the filler, and the filling mechanism is arranged on the top of the garbage can. At the same time, the garbage can adopts the ship type bottom design with the back of the bottom plate raised, forming a unique closed mechanism, so as to completely eliminate the sewage leakage of the compressed garbage truck. It is mainly applicable to the collection and transportation of domestic waste in 120/240/660L plastic trash cans in densely populated areas such as residential areas, schools and hospitals.
Good compressibility, high efficiency and convenience
The compression mechanism is arranged at the upper part of the box, which is composed of scraper and sliding plate. The compression area is large, the depth is deep, and the compression force is large. The garbage can can be kept at the upper part of the box after the garbage is dumped, without affecting the compression of garbage, and the work efficiency is high.
Ship type box, environmental protection and economy
The bottom plate is a ship type structure with strong water storage capacity, which can completely avoid the secondary pollution caused by leakage along the way during transportation; The main structure of the car body is made of high-strength weather resistant steel, designed with integral steel. The car has light deadweight, large garbage loading capacity, and low fuel consumption, ensuring that the car body is not deformed and has good economy.
Good adaptability and safety intelligence
The collection device is located at the lower rear part of the box, which shortens the rear suspension, improves the vehicle trafficability, and has strong adaptability. It can hang 120L, 240L, 660L garbage cans. The whole vehicle has one button automatic loading function, and the collection device can automatically lift to the bucket hanging position, which is convenient for operation and improves the working efficiency; The contact buzzer is set on both sides of the box and the cab, through which operators and drivers can communicate. The operation boxes on both sides of the rear are equipped with the "emergency stop device" button for loading action, which can stop the operation in time.
Reliable system, automatic operation
The optimized hydraulic system has small internal heat loss. Synchronous operation of compression and feeding, high work efficiency, short operation cycle time and low failure rate. In addition, the wireless remote control system can also be optionally installed to adapt to remote operation, improve the user's working environment and enhance the operation comfort. The whole vehicle is highly automated, with three modes of driving, loading and unloading preparation, and automatic compression function, with high operation efficiency.
The pertormance parameters
| | |
| --- | --- |
| Effective volume of car | 7.2m³ |
| Sewage tank volume | 130L |
| Sewage storage capacity | 1800L |
| Compression cycle time | 16s |
| Feeding cycle time | 11s |
| Unloading working time | 45s |