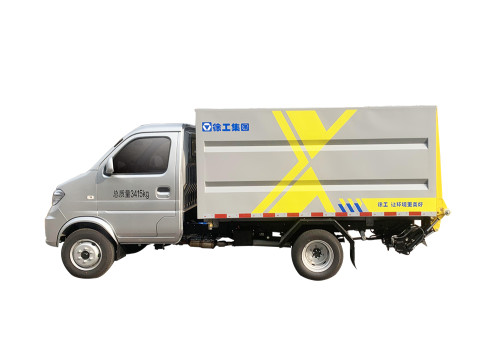 Closed barreled garbage truck XGH5030XTYD6 China 2022 garbage truck
Model

Closed barreled garbage truck XGH5030XTYD6
Item specifics
Number of 240L standard trash cans loaded

8
Lifting force of tailboard

500kg
Tailboard closing time

≤15s
Description
Closed barreled garbage truck XGH5030XTYD6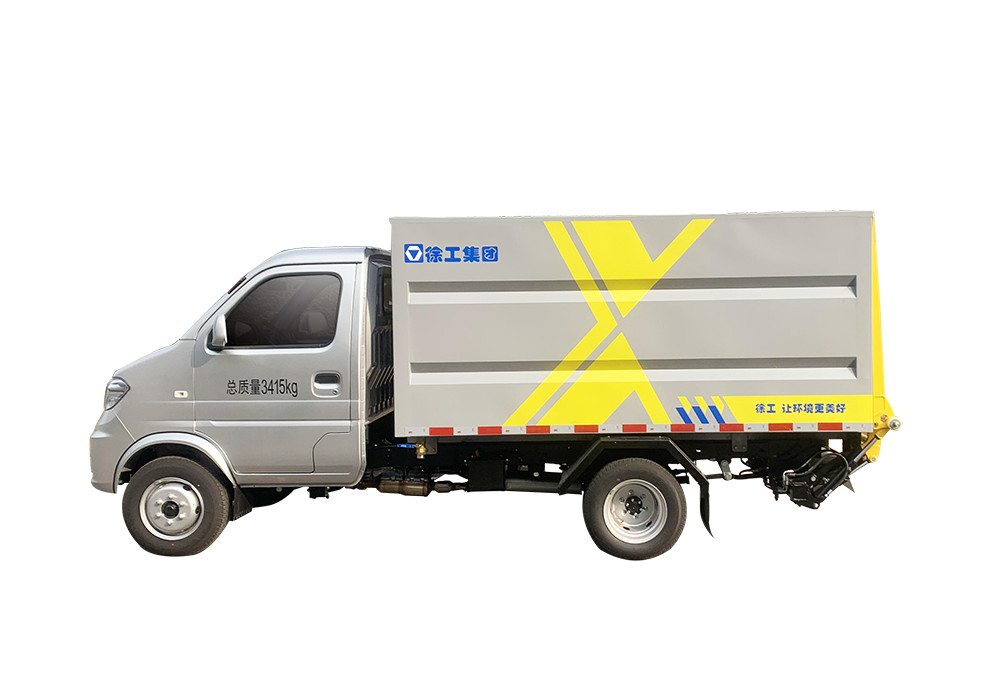 Closed barreled garbage truck XGH5030XTYD6
Product selling points
Focusing on the classified transfer of waste, it is mainly used for the fixed-point collection, transfer and unloading of barreled waste, as well as the fixed-point distribution of empty barrels. It can also be used together with mobile stations or large tonnage compressed garbage trucks to improve the efficiency of barreled garbage collection.
Complete configuration and quality upgrading
Overall upgrade of vehicle configuration: a lifting top cover is set, and the height after lifting is more than 1.8m; A side door is arranged on the right side of the box to facilitate the operator to enter the box and move the trash can; Lighting lamps are set in the box to facilitate night operation lighting; The box is equipped with a limited chain, which can prevent the garbage can from sliding and collision, and reduce customer losses.
Safe and reliable, convenient operation
After the head cover is completely lifted, it can be automatically locked by its own gravity and cylinder thrust, without additional operation of safety brace, which can simplify the operation process on the premise of ensuring absolute safety and reliability.
Multiple operations, time-saving and worry free
The operation of the whole vehicle can be realized either through the rear operation panel or through the wired operation box fixed inside the box.
Closed design to eliminate pollution
The box is fully sealed design, and there is no waste leakage during transfer; At the same time, water outlets are set at the left and right sides of the front end of the box for centralized discharge of sewage.

The pertormance parameters
| | |
| --- | --- |
| Number of 240L standard trash cans loaded | 8 |
| Lifting force of tailboard | 500kg |
| Tailboard closing time | ≤15s |
| Tailboard opening time | ≤10s |
| Top cover opening time | ≤5s |
| Top cover closing time | ≤3s |