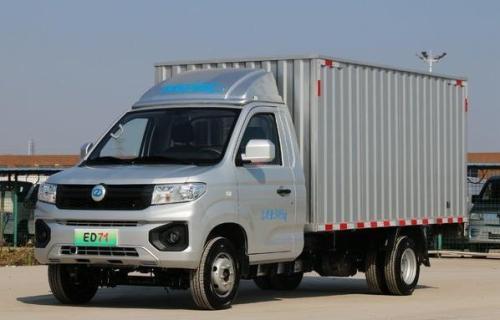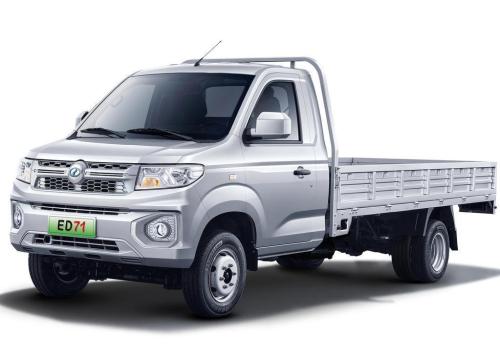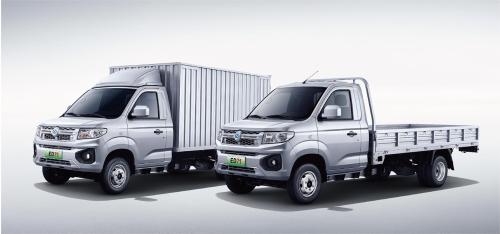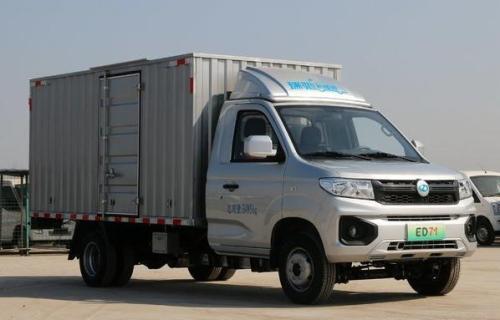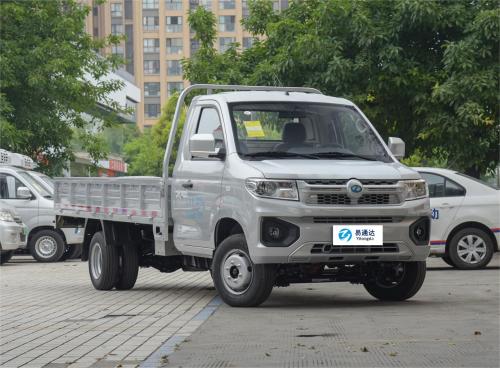 Ruichi ED71 High performance wide body pure electric small light truck flatbed truck
Item specifics
Maximum speed

80km/h
vehicle weight(kg)

2055kg
cabin dimension(L*W*H)mm

3695*1835*1620
max.loading(kg)

1460
total motor power(KW)

90
Description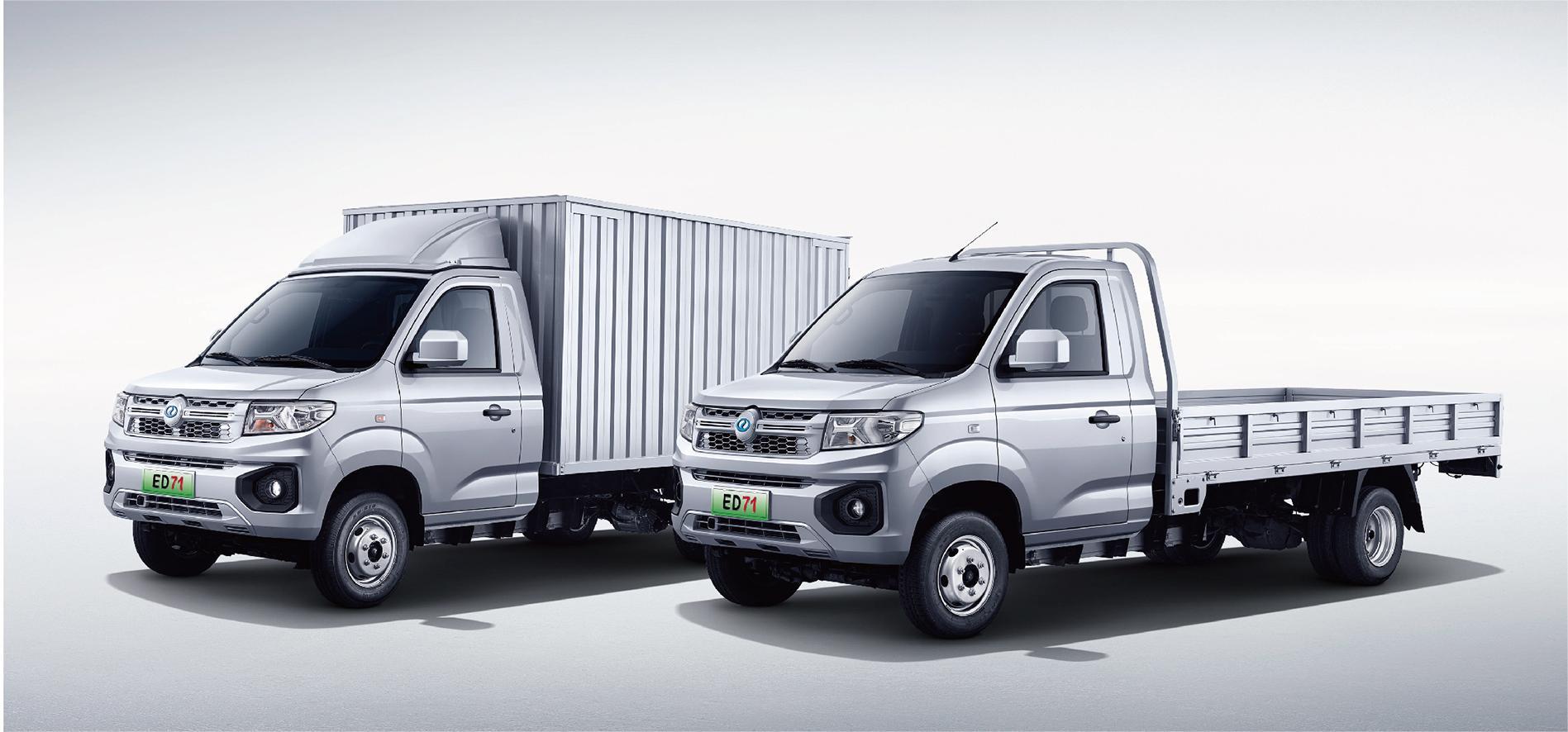 Ruichi ED71
Advantages
Introduction
In terms of appearance, the Swiss ED71 adopts a family style design style, which gives people the first impression of being strong and hard-working.
In terms of details, the Swiss ED71 adopts a large number of honeycomb elements and blue elements for embellishment, which makes it fashionable. The beautiful blue logo in the middle is connected with the headlight, and the upper and lower parts are hollow out, but the styles are different, making the upper and lower layers feel different. The rear-view mirrors on both sides are also outlined with hard lines, forming a very muscular feeling.
The rear is a very traditional tailgate body tailgate. The Ruichi New Energy logo and car series name with the new energy blue as the keynote reveal the identity of the new energy of the car, while at the bottom of the rear is a full-size spare tire, which greatly facilitates the driver's tire replacement.
As neat as the appearance, the interior design of the Swiss ED71 is also quite neat and clean, with all the necessary functions. The 1.8m body width makes the cab space more spacious and comfortable for the driver. The embossing process is adopted on the center console, and orange stripes are added to the seats to make the interior more flexible. With the fabric material, the air permeability is good and the texture is soft. The instrument panel uses a dual pointer with a LCD display. The entire LCD screen displays very detailed information, such as vehicle speed, gear position, mileage, and remaining power. The black and white combination can also adapt to the changes in light during driving.
In terms of overall dimensions, the length, width and height of Ruichi fence car are 5990 * 1870 * 2035mm, the cargo box is 3700 * 1770 * 370mm, the thickness of the bottom plate is 1.2/1.5mm, the thickness of the side plate is 1.0/1.2mm, and the thickness of the back plate is 1.0/1.2mm. The rated load of Ruichi ED71 rail car is 1460kg, which almost touches the threshold of light truck legal loading. flatbed truck
version

van (60.15kwh)

flatbed(60.15kwh)

refrigerated (60.15)

L*W*H(mm)

5960*1885*2540

5990*1870*2035

5995*1890*2650

body structure

2doors 2seats

max.speed(km/h)

80

80

80

3700

3700

3700

Minimum ground clearance(mm)

160

160

160

vehicle weight(kg)

2055

1905

2315

doors(pcs)

2

2

2

seats(pcs)

2

2

2

cabin dimension(L*W*H)mm

3695*1835*1620

3700*1770*370

3615*1720*1600

max.loading(kg)

1310

1460

1050

electro-motor

motor type

permanent magnet sychronous motor

permanent magnet sychronous motor

permanent magnet sychronous motor

total motor power(KW)

90

90

90

Total motor torque(Nm/rpm)

270

270

270

number of drive motor

single motor

single motor

single motor

battery type

lithium ion battery

lithium ion battery

lithium ion battery

Endurance mileage (km)

290

290

290

battery capacity(kwh)

charging time(hr)

fast charge :2.5h

normal charge :10h

fast charge :2.5h

normal charge :10h

fast charge :2.5h

normal charge :10h

gear box

speed class

3-speed

3-speed

3-speed

type of gear box

automatic

automatic

automatic

chassis steering

drive mode

Rear-engine Rear-drive

Rear-engine Rear-drive

Rear-engine Rear-drive

Front suspension type

Leaf spring dependent suspension

Leaf spring dependent suspension

Leaf spring dependent suspension

Rear suspension type

Leaf spring dependent suspension

Leaf spring dependent suspension

Leaf spring dependent suspension

auxiliary type

electric power steering

electric power steering

electric power steering

vehicle structure

non-unitary construction body

non-unitary construction body

non-unitary construction body