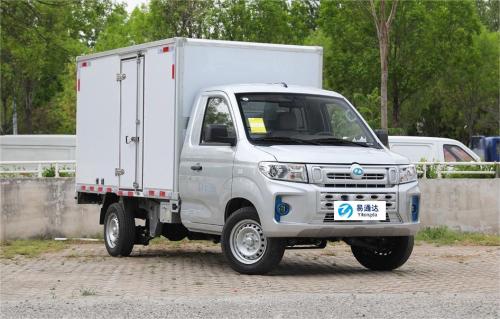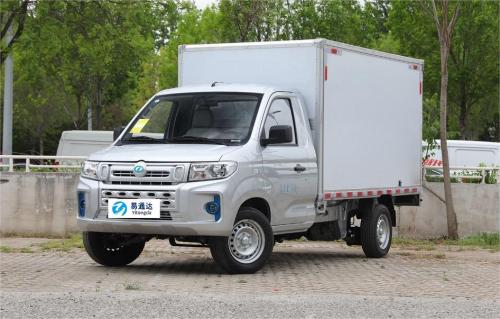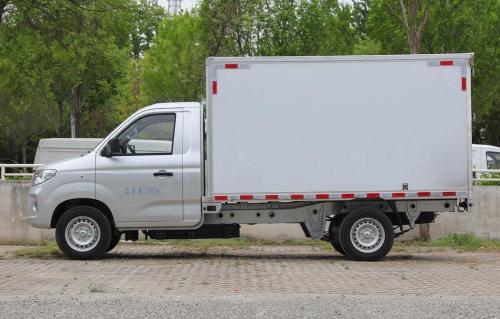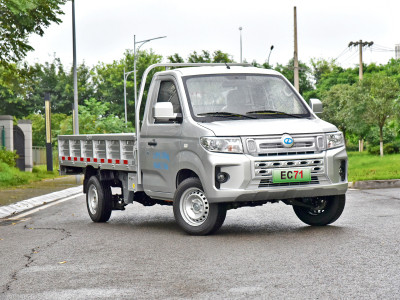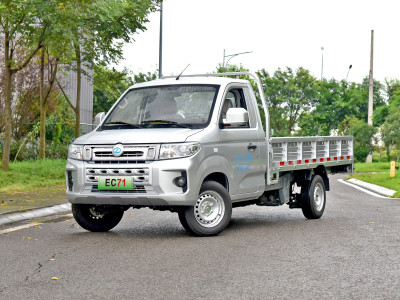 Ruichi EC71 Pure electric truck Pure electric van electric minivan
Item specifics
Maximum speed

80km/h
vehicle weight(kg)

1775kg
cabin dimension(L*W*H)mm

3090*1740*1610
max.loading(kg)

1395
total motor power(KW)

70
Description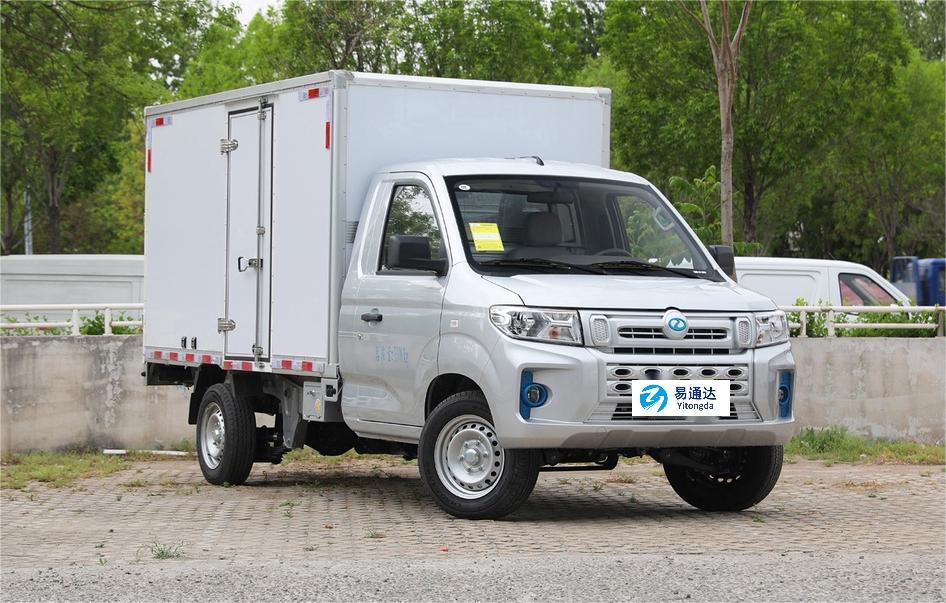 Ruichi EC71
Advantages
Introduction
The front face design of Ruichi New Energy EC71 is very simple and sharp. Headlamps are very aesthetically pleasing to consumers and have a strong visual impact. The car is equipped with front fog lights, headlight height adjustment, etc. At the side of the car, the body size of the car is 5625MM * 1805MM * 2495MM. The car adopts avant-garde personality lines. The body feels very fashionable and elegant. It is dignified with large and thick tires. In the future, the overall shape of the rear of Ruichi New Energy EC71 echoes the front face, and the tail lights give a very avant-garde feeling, very round.
In terms of interior decoration, the interior design of Ruichi New Energy EC71 looks cool, and the overall visual effect is very distinctive. The steering wheel of this car is of good design. It is made of plastic and the palm fits very well. Take a look at the center console. The design of the center console is reasonable, which gives the interior design a sense of hierarchy. The details are up to standard. The interior upholstery is very good. Look at the instrument panel and seats. The design of the instrument panel is remarkable, highlighting the trendy temperament. The car uses fabric seats. The seats are well wrapped. The overall comfort and wrapping are very good.
The active/passive safety configurations of Ruichi New Energy EC71 are quite complete, including brake force distribution (EBD/CBC, etc.), anti lock braking (ABS), etc.
Among them, braking force distribution (EBD/CBC, etc.) ensures the stability and safety of vehicles; Anti lock braking (ABS) ensures adhesion and can also steer to avoid obstacles; electric minivan
version

van(50.232kwh)

flatbed (50.232kwh)

L*W*H(mm)

5365*1785*2500

5335*1785*2020

body structure

4doors 2seats

max.speed(km/h)

80

80

3360

3360

Minimum ground clearance(mm)

178

178

vehicle weight(kg)

1775

1630

doors(pcs)

2

2

seats(pcs)

2

2

cabin dimension(L*W*H)mm

3090*1740*1610

3200*1680*370

max.loading(kg)

1395

1540

electro-motor

motor type

permanent magnet sychronous motor

permanent magnet sychronous motor

total motor power(KW)

70

70

Total motor torque(Nm/rpm)

230

230

number of drive motor

single motor

single motor

battery type

lithium ion battery

lithium ion battery

Endurance mileage (km)

300

300

battery capacity(kwh)

50.232

50.232

charging time(hr)

fast charge :1.5h

normal charge :8.5h

fast charge :1.5h

normal charge :8.5h

gear box

speed class

3-speed

3-speed

type of gear box

automatic

automatic

chassis steering

drive mode

Rear-engine Rear-drive

Rear-engine Rear-drive

Front suspension type

macpherson independent suspension

macpherson independent suspension

Rear suspension type

Leaf spring dependent suspension

Leaf spring dependent suspension

auxiliary type

electric power steering

electric power steering

vehicle structure

unitary construction body

unitary construction body