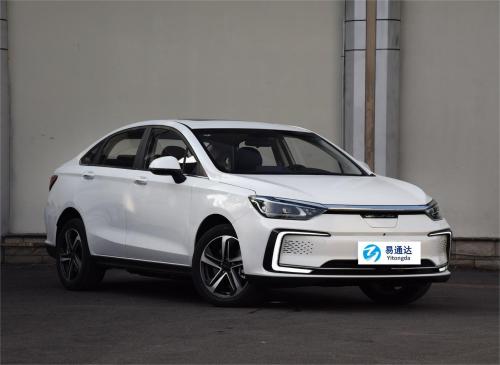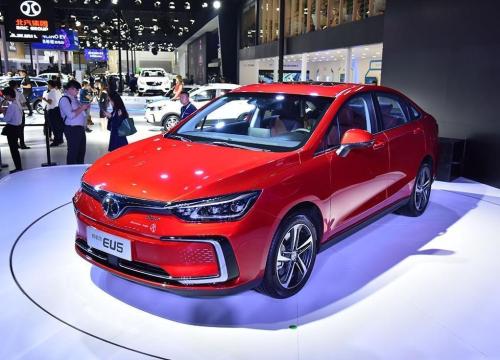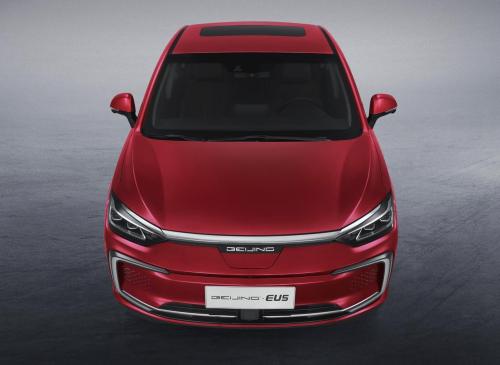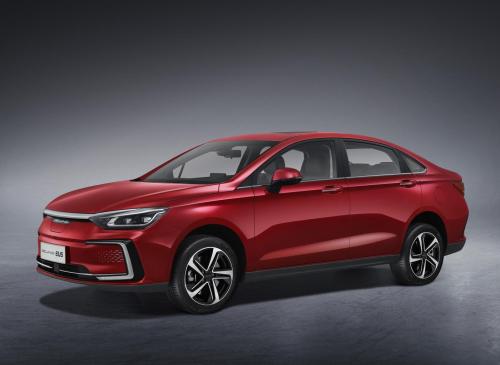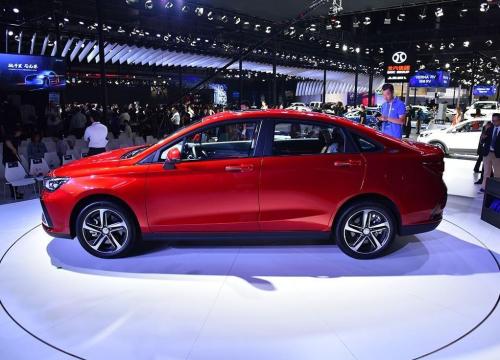 BAIC New Energy EU5 2022 New energy vehicle export CHINA electric vehicles
Model

BAIC New Energy EU5 2022
Item specifics
Color

red/white
Energy type

Pure electric
Level

Compact car
Maximum power

120
Origin

China
Description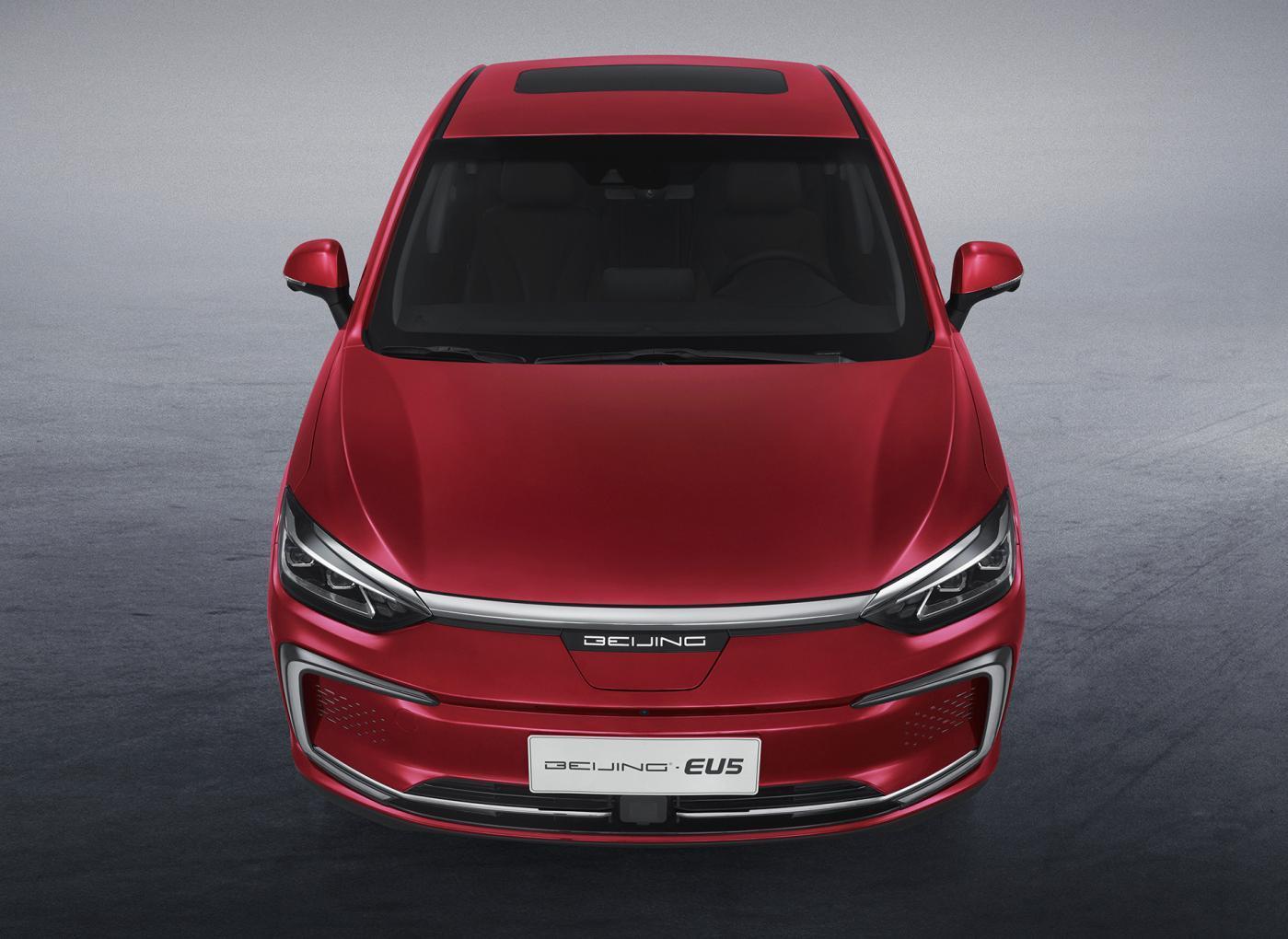 BAIC New Energy EU5
Advantages Introduction
Appearance experience
In terms of body dimensions of BAIC EU5, the length, width and height of BAIC New Energy EU5 are 4650/1820/1510mm respectively, and the wheelbase is 2670mm. The large front air grille and the narrow headlight sets on both sides make the car look more fashionable and atmospheric. The side adopts a double waist line design, one of which runs through the front and rear door handles, making it more sporty. In terms of the rear, the rear line of the new car is simple, and the new tail lamp stretches the horizontal visual effect of the vehicle.
Interior experience
BAIC New Energy EU5 adopts the color matching design of upper deep and lower light, and appropriately embellishes chrome plating decoration, which makes it full of science and technology. The instrument panel and central control screen of EU5 can share information by sliding the flying screen. The driver can read the information from the central control screen on the instrument panel, which improves driving safety.
Some new central control vehicles adopt the suspended central control large screen design, and the upgraded i-Link 2.0 car networking system is built in, which can realize the functions of mobile phone and car interconnection, remote control, on-board wifi, send2car and payment, cabin entertainment and information, business travel steward, etc. EU5 is equipped with a dialogue AI operating system based on Baidu Duer OS, which can achieve more intelligent and humanized voice interaction.
Power experience
BAIC New Energy EU5 adopts the independently developed third-generation permanent magnet synchronous motor+Borg Warner reducer. The maximum torque is 300N · m, the maximum power is 160kW, the 50 km acceleration is only 3.4 seconds, the 100 km acceleration is only 7.8 seconds, and the maximum safe speed is 155km/h.
Zhuzhou Yitongda acts as an agent to export high-quality used car products in China
BAIC EU5
New energy vehicle export electric vehicles
| | | | | |
| --- | --- | --- | --- | --- |
| | BAIC EU52022 online travel edition | BAIC EU52022 online car hailing luxury version | BAIC EU52022 online car hailing high power luxury version | BAIC EU52022 special edition |
| manufacturer | BAIC Motor | BAIC Motor | BAIC Motor | BAIC Motor |
| level | Compact car | Compact car | Compact car | Compact car |
| Energy type | Pure electric | Pure electric | Pure electric | Pure electric |
| Time to market | 2022.09 | 2022.05 | 2022.05 | 2022.05 |
| NEDC pure electric range (km) | 401 | 401 | 401 | 401 |
| Fast charging time (hours) | 0.5 | 0.5 | 0.5 | 0.5 |
| Slow charging time (hours) | 8.5 | 8.5 | 8.5 | 8.5 |
| Percentage of fast charge | 80 | 80 | 80 | 80 |
| Maximum power (kW) | 120 | 120 | 160 | 120 |
| Maximum torque (Nm) | 240 | 240 | 300 | 240 |
| Motor (Ps) | 163 | 163 | 218 | 163 |
| Length * width * height (mm) | 4650*1820*1520 | 4650*1820*1520 | 4650*1820*1520 | 4650*1820*1520 |
| Body structure | 4-door 5-seat hatchback | 4-door 5-seat hatchback | 4-door 5-seat hatchback | 4-door 5-seat hatchback |
| Maximum speed (km/h) | 150 | 150 | 155 | 150 |
| Electric energy equivalent fuel consumption (L/100km) | - | 1.5 | 1.5 | - |