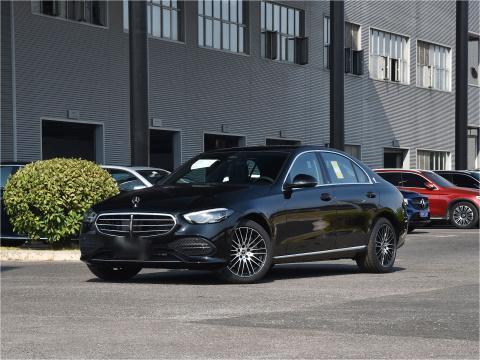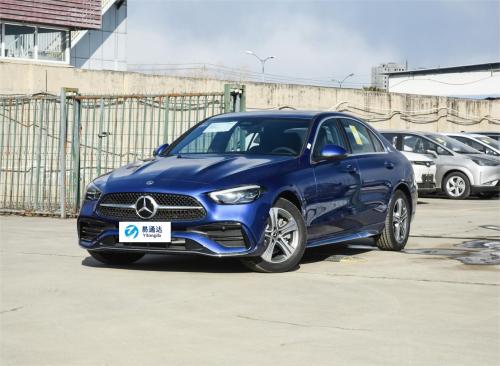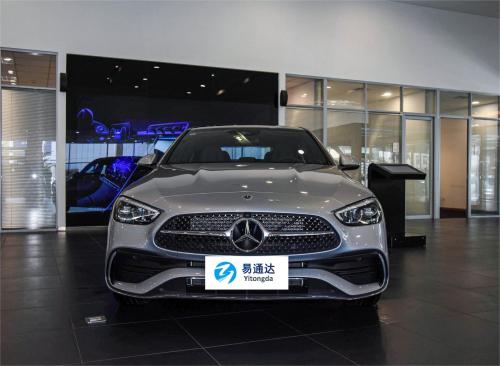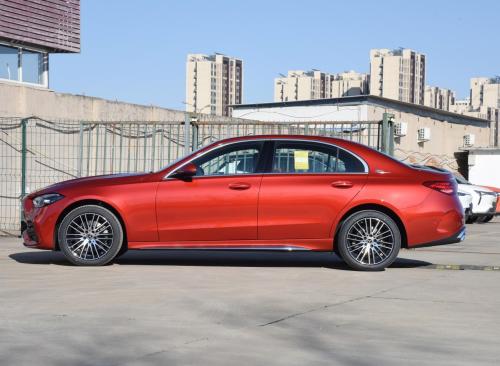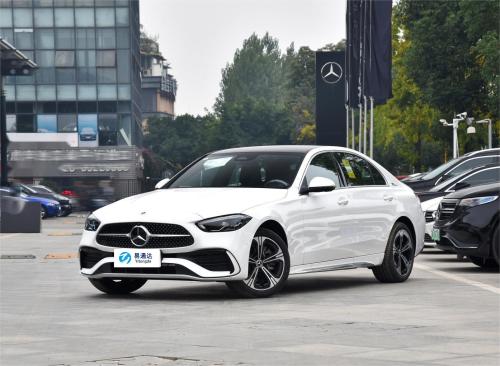 Mercedes Benz C 2023 C 260 L fuel vehicles Luxury car CHINA 2022
Model

Mercedes Benz C 2023 C260L
Item specifics
Color

grey/red/white/black/blue
Energy type

Gasoline+48V light mixed system
Level

Medium-sized car
Maximum power

150
Origin

China
Description
Mercedes Benz C 2023 C260L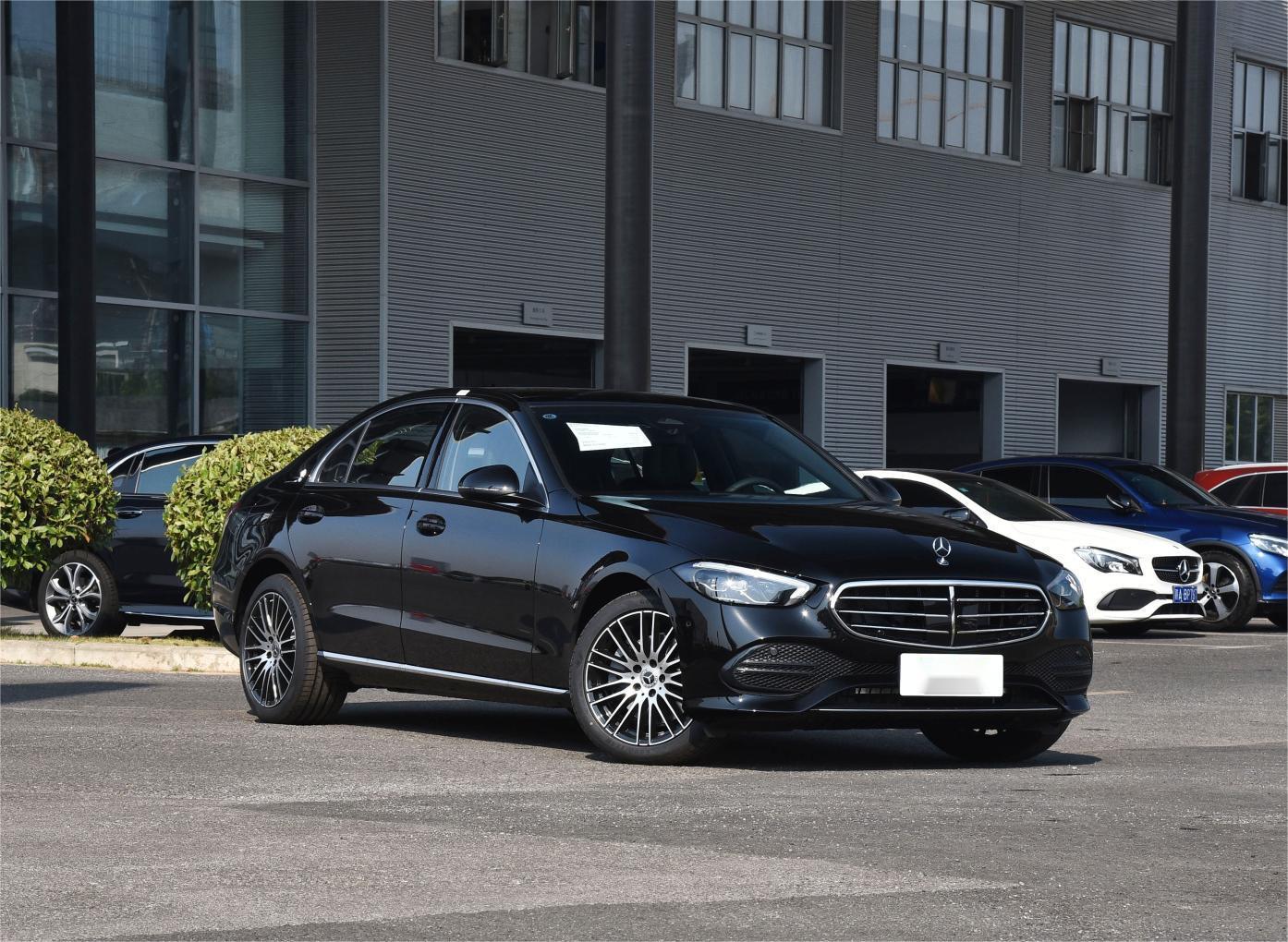 Mercedes Benz C 2023 C260L Advantages Introduction
The distinctive front grille on the front face of Mercedes Benz C Class 2023 C 260 L has a three-dimensional logo and a sense of class. The frosted front lip and the intelligent LED headlight set are both emotional and pure. The lamp set is equipped with daytime running lights, adaptive high and low beams, automatic headlights, headlight height adjustment and delayed headlight off as standard.
The C 260 L version of the 2023 Mercedes Benz C-class model, with the simple and elegant design of the center console, solid wood texture veneer, chrome plating kit and leather cover, is very high-grade. The star ring type air conditioner outlet is equipped with colorful 64 color atmosphere lamp lighting, which has a unique style. The 11.9 inch technology touch screen is equipped with the second MBUX intelligent human-computer interaction system, creating fun of connectivity and greatly improving the convenience of operation. It is equipped with upper navigation road conditions, road rescue, on-board Bluetooth, CarPlay, Android Auto, Internet of Vehicles, OTA upgrade, voice recognition control, lane departure warning, front collision warning, active braking, lane keeping assistance system, lane centering maintenance, five airbags, front and rear parking radars, reversing images, three cruise systems, built-in dash cam, mobile phone wireless charging, etc.
Multi function control steering wheel, wrapped in leather, with shift function, manual 4-way adjustment. 12.3 inch full LCD digital instrument, with good linkage with the central control screen, and intuitive display.
Its wheelbase is 2954mm, the rear row space is relatively spacious and comfortable, the headrests outside the seats are larger and softer, and the central armrest is wider and longer, so the applicability is better. The seats are equipped with the boss key function, five high-quality stereos in the car, and the Burmester 3D surround system, bringing an immersive hearing feast.
The C 260 L version of Mercedes Benz C class 2023 model uses a 48V light hybrid system, equipped with a 254 915 1.5T turbocharged engine, with a power output of 204 horsepower and 300 N.m. The gearbox is equipped with a 9-gear automatic manual transmission, with a maximum speed of 236km/h, a breaking speed of 7.7S, a fuel consumption of 6.2L and a fuel consumption volume of 66L.
Zhuzhou Yitongda acts as an agent to export high-quality used car products in China
Mercedes Benz C Class 2023 C 260 L
fuel vehicles Luxury car
| | | | | |
| --- | --- | --- | --- | --- |
| model | Mercedes Benz 2023 C260L | Mercedes Benz 2023 C 200L Sport | Mercedes Benz C Class 2023 C 260 L Sport 4MATIC | Mercedes Benz C Class 2023 C 260 L Haoye Sports Edition |
| manufacturer | Beijing Benz | Beijing Benz | Beijing Benz | Beijing Benz |
| level | Medium-sized car | Medium-sized car | Medium-sized car | Medium-sized car |
| Energy type | Gasoline+48V light mixed system | Gasoline+48V light mixed system | Gasoline+48V light mixed system | Gasoline+48V light mixed system |
| Environmental standards | VI | VI | VI | VI |
| Time to market | 2022.09 | 2022.09 | 2022.09 | 2022.09 |
| Maximum power (KW) | 150 | 125 | 150 | 150 |
| Maximum engine torque (Nm) | 300 | 250 | 300 | 300 |
| engine | 1.5T 204 HP L4 | 1.5T 170 HP L4 | 1.5T 204 HP L4 | 1.5T 204 HP L4 |
| transmission case | 9-gear manual integration | 9-gear manual integration | 9-gear manual integration | 9-gear manual integration |
| Length * Race * Height (mm) | 4882*1820*1461 | 4882*1820*1461 | 4882*1820*1461 | 4882*1820*1461 |
| Body structure | 4-door 5-seat hatchback | 4-door 5-seat hatchback | 4-door 5-seat hatchback | 5-door 7-seat SUV |
| Maximum speed (km/h) | 236 | 225 | 235 | 236 |
| Official 0-100km/h acceleration (s) | 7.7 | 9 | 7.5 | 7.7 |
| WLTC comprehensive fuel consumption (L/100km) | 6.35 | 6.2 | 6.6 | 6.35 |