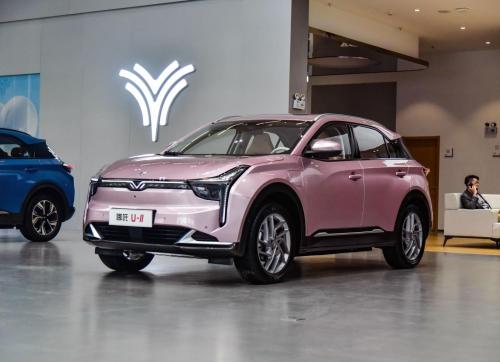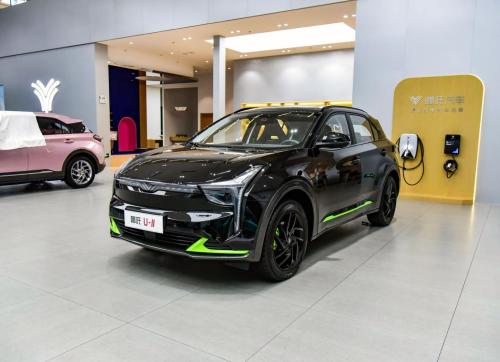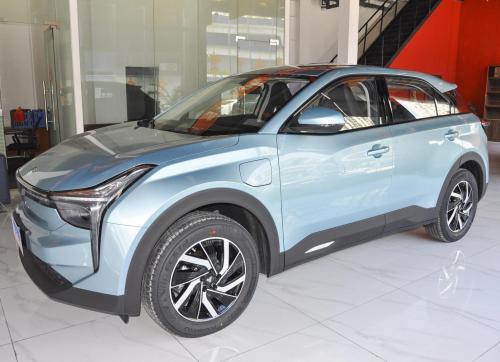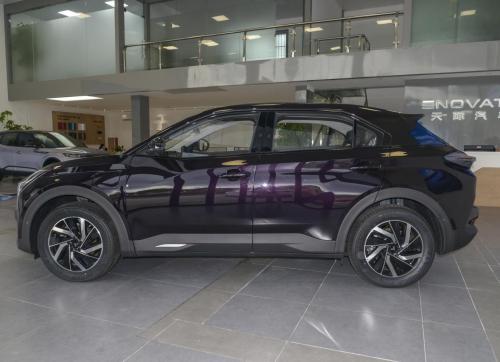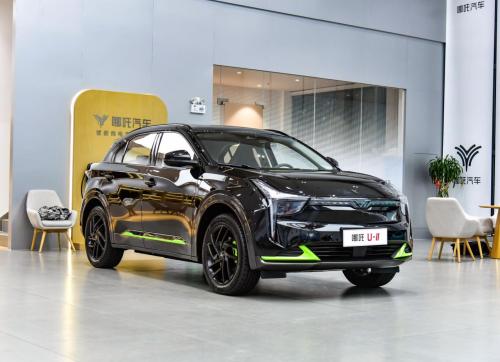 Nezha U New Energy Vehicle Export Corporation China 2022
Item specifics
Color

Glazed Green/Jet Jade Grey/Glacier Blue/Amber Brow
Energy type

Pure electric
Level

Compact SUV
Maximum power

120
Origin

China
Description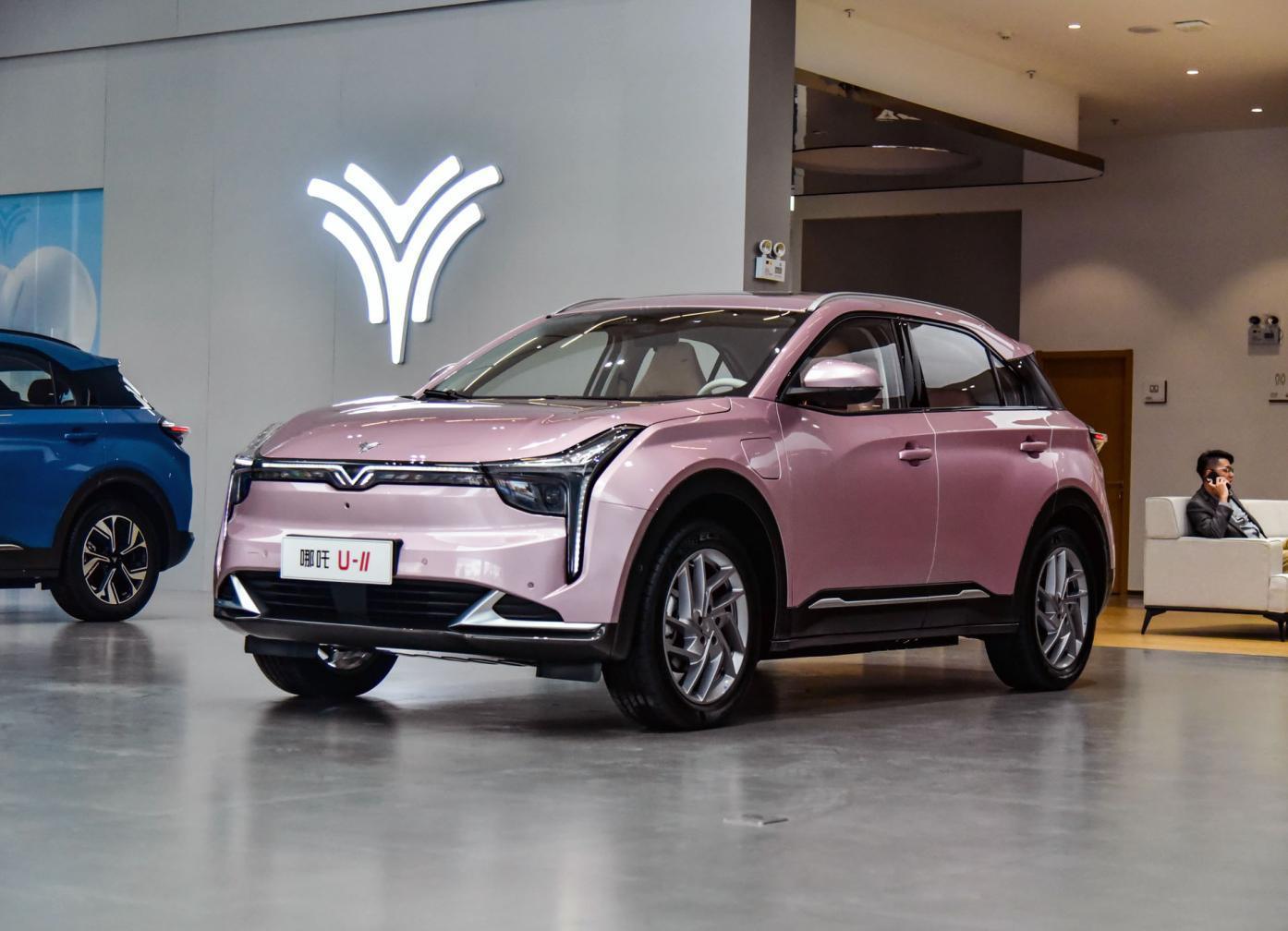 Nezha U new energy Advantages Introduction
●
Design
In terms of appearance, Nezha U-Smart has been greatly improved. The newly designed bright grey front and rear bumpers and side skirts, together with highlighted trim strips and black luggage rack, not only enhance the quality and grade of the whole vehicle, but also make the appearance more youthful and dynamic. To make the colors more colorful, Nezha U · Zhi added two new exterior colors of "Glacier Blue" and "Amber Brown", and the interior also added a new color of brown elegance, following the latest color trend, bringing youthful vigor and vitality. The super long 2770mm wheelbase advantage of the same level, combined with the design characteristics of short front suspension and short rear suspension, together with 19 inch Michelin performance tires and 19 inch blade fire chasing aluminum wheels, demonstrates the overall texture and sports characteristics, and also brings smooth flexibility to the slender body appearance.
The 2022 Nezha U · Smart has improved its configuration, for example, it is equipped with the L2.5+intelligent assistant driving system 5R5V (with 1 high-definition monocular camera, 4 look around cameras, 5 millimeter wave radars, 12 ultrasonic radars, and 1 parking domain controller), Horizon Journey R3 high-performance car specification AI chip (based on the BPU2.0 architecture independently developed by Horizon, AI computing power reaches 5 TOPs, and power consumption is 2.5W) Dual 12.3-inch suspension integrated central control screen, automatic cruise system ACC, urban congestion following TJA, high-speed cruise auxiliary ICA, high-speed lane change auxiliary HWA, front collision warning FCW, automatic emergency braking AEB, lane departure system LDW, lane keeping LKA, lane centering and keeping LCC, blind spot detection BSD&parallel line auxiliary LCA, door opening warning DOW, rear collision warning RCW, etc.
In terms of power, permanent magnet synchronous drive motors with maximum power of 120 kW, 150 kW and 170 kW are provided for new vehicles according to different models, and the endurance mileage is 400 km, 500 km and 610 km.
Nezha U • Smart's smart cabin is equipped with the best 3rd generation Snapdragon cabin platform of the same level, dual 12.3-inch suspension integrated intelligent control central screen and other leapfrog equipment, refreshing the new standard of smart experience of the same level.
Zhuzhou Yitongda acts as an agent to export high-quality used car products in China Nazha U New Energy Vehicle Export Corporation
| | | | |
| --- | --- | --- | --- |
| model | Nezha U-H 400 Lite | Nezha U-H 400 | Nezha U-H 500 |
| manufacturer | Hezhong Auto | Hezhong Auto | Hezhong Auto |
| level | Compact SUV | Compact SUV | Compact SUV |
| Energy type | Pure electric | Pure electric | Pure electric |
| Time to market | 2022.10 | 2022.10 | 2022.10 |
| NEDC pure electric range (km) | - | - | - |
| CLTC pure electric range (km) | 401 | 401 | 501 |
| Fast charging time (hours) | 0.5 | 0.5 | 0.5 |
| Slow charging time (hours) | 7 | 7 | 8.5 |
| Percentage of fast charge | 80 | 80 | 80 |
| Maximum engine power (kW) | 120 | 120 | 120 |
| Maximum engine torque (N m) | 210 | 210 | 210 |
| Motor (Ps) | 163 | 163 | 163 |
| Length * Race * Height (mm) | 4549*1860*1628 | 4549*1860*1628 | 4549*1860*1628 |
| Body structure | 5-door 5-seat SUV | 5-door 5-seat SUV | 5-door 5-seat SUV |
| Maximum speed (km/h) | 150 | 150 | 150 |
| Official 0-100km/h acceleration (s) | 9.5 | 9.5 | 9.5 |
| Electric energy equivalent fuel consumption (L/100km) | 1.64 | 1.64 | 1.64 |