A Used Car Dealership Buyer's Guide for Millennials and Z Era
Share
Issue Time

2023/09/19
Summary
Millennials and Gen Z have revolutionized the way we shop. Here's a buyer's guide for Millennials and Gen Z, read on to learn more.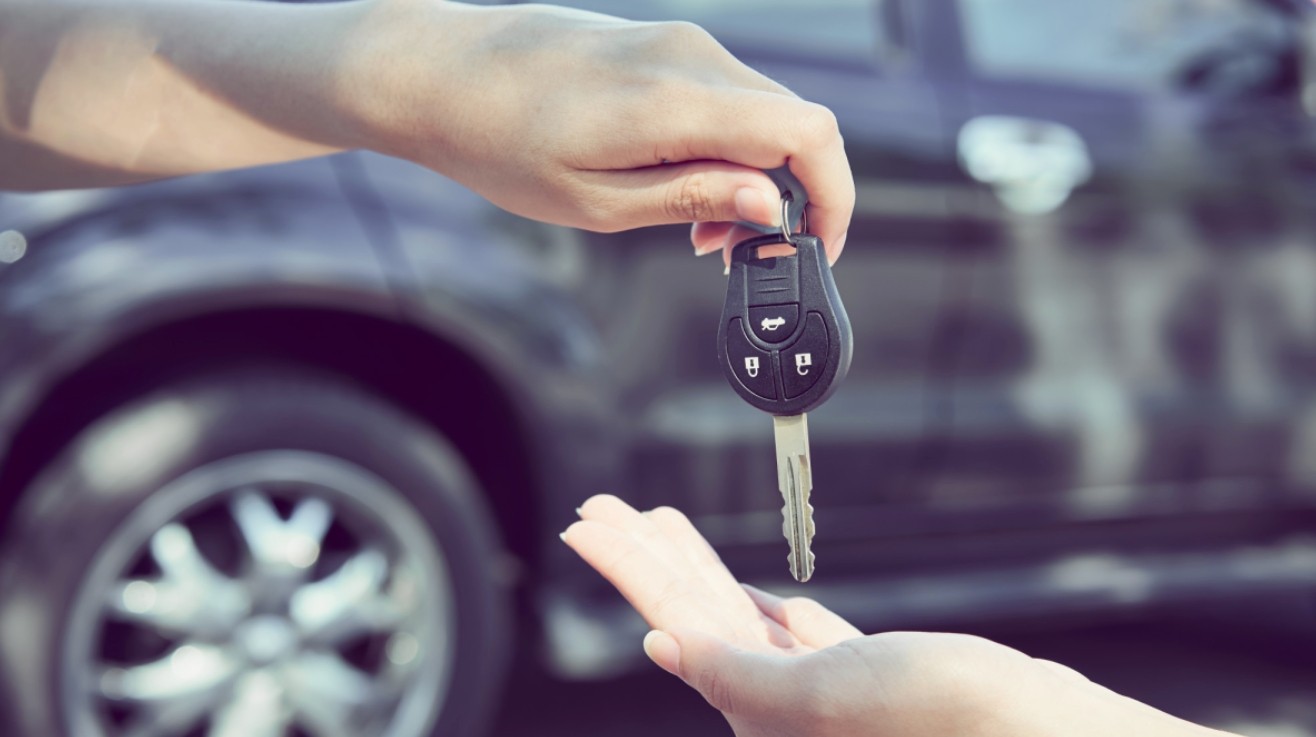 Millennials and the Z era have revolutionized the way we shop. Is your dealer ready? Like all generations, they gather information in unique ways and have their own priorities when choosing a vehicle. But these two young market groups also have some unique habits and characteristics. Since these two generations make up a large portion of the current and future market, it is important for dealers to understand their needs and expectations for the car shopping experience. This way, you can advertise to them more effectively and tailor your customer service to attract savvy new buyers.
Who Are Millennials?
Millennials are a generation born between the early 1980s and mid-1990s. They account for the lion's share of the car market because they are starting families and staying away from dense urban areas with easy access to public transportation. To provide Millennials with the information they need to gain confidence in their purchases, you need to understand how they shop.
What Sets Millennial Car Buyers Apart?
First, Millennials are growing up in an unprecedented technological environment due to the development and mass adoption of mobile phones and the modern internet. Ready-made technology makes it easier for them to compare, and 71% of Millennial buyers spend a lot of time weighing their options. They study specs on automaker websites as well as third-party websites and forums and review text and video reviews to narrow down the pros and cons of various vehicles. Additionally, they will use search engines to compare vehicles' safety ratings, pricing, and optional features.
Although this generation has a strong relationship with many different forms of media, they are less likely to respond to traditional advertising. First-hand accounts and user-generated content about positive or negative experiences with a vehicle can have a greater impact on buyer behavior than well-crafted TV ads. Encouraging customers to submit reviews and share their stories on social media may be a more effective way to reach potential Millennial customers.
Ultimately, this reliance on research makes Millennials less likely to visit a dealership in person during the shopping process. Instead, they provide information and preferences ahead of time in preparation for test-driving specific vehicles rather than discovering them on-site. They are also more likely to be familiar with their financing options.
Given their vast experience with the internet, Millennials are more likely to order vehicles online, whether through virtual platforms that sell and deliver vehicles without the need for a test drive, or by pre-ordering a new vehicle directly from the manufacturer. A positive, innovative test drive experience can entice Millennial buyers to visit dealerships, increasing their chances of seeing cars in person that they can't find online, including used cars.
Who is Generation Z?
Generation Z consists of buyers born between the late 1990s and early 2010s, and they have their own unique preferences. While they are the newest customers to the automotive market, currently accounting for 25% of the population and a large portion of buyers, it is vital to be prepared for new customers. Despite being called the first generation of true digital natives, some of the Z era's car-buying preferences may surprise you because they've grown up with cell phones and the internet.
What Is Unique About Z-Era Consumers?
Like Millennials, Z era spends a lot of time online and prefers YouTube and social media to other types of websites. However, when it comes to the car buying experience, this generation prefers face-to-face interactions and prefers a positive, supportive experience at the dealership rather than a hard sell. They also value the opinions of friends and family as much as recommendations and reviews online.
The differences in Z era's preferences go beyond where they get vehicle information or experience the customer experience first-hand. For example, this generation places more emphasis on price and safety than Millennials, who place more emphasis on style and technical features. Z era's focus on price may be a result of growing up during a period of economic uncertainty and a more open conversation about intergenerational wealth. To balance quality and price, they may be more inclined to consider used cars. Likewise, their emphasis on safety may be the result of increasing information about the dangers of distracted driving.
Increased safety awareness has also made Z era interested in autonomous driving features. Additionally, the Z era is likely to care about owning a vehicle that minimizes environmental impact, making them interested in emerging technologies such as electric vehicles.
How Can Used Car Dealers Attract Young Buyers?
So, what does this mean for car dealers? On the one hand, social media and data-based advertising should be an integral part of your marketing strategy. Vehicle information, user reviews, and comparison tools designed for desktop and mobile browsers as well as social media apps are valuable to young buyers during the research process.
Understanding trends in generational preferences and historical data on individual consumers can also help you develop and target advertising and web content. Use this information to determine which features may appeal to specific buyers. For Millennials, you may want to emphasize mobile device integration with music and GPS navigation. To appeal to the Z era, focus on your team's customer service skills and knowledge of greener, more efficient technologies. Most importantly, be proactive, informative, and genuine to convert online researchers into face-to-face customers.
Find the Features Young Used Car Buyers Want
Regardless of age group, sparking interest is crucial to attracting younger buyers. Now that you know what Millennial and Z-era customers are looking for, you can adjust your inventory and sales strategies to stay ahead of the evolving automotive market. Yitongda is a professional
second-hand car comprehensive service provider
. We have established a complete vehicle supply channel network with major automobile manufacturers, and have established cooperative relationships with automobile manufacturers and large automobile dealers such as Volkswagen, BAIC, Changan, Hongqi, and Xiaopeng; the company is centered on Changzhuzhou and Xiangtan, integrating Used cars, second-hand construction machinery, second-hand equipment, spare parts and other domestic manufacturing surplus products and excess production capacity are exported to countries in need overseas, thereby achieving mutual benefit and win-win results between the economy and friendly countries along the "Belt and Road".