How Important Is a Car Warranty on a Used Car?
Share
Issue Time

2023/09/12
Summary
A car warranty can give you peace of mind and ensure that you're not taking on too much risk when buying a used car. Read on to learn more about used car insurance.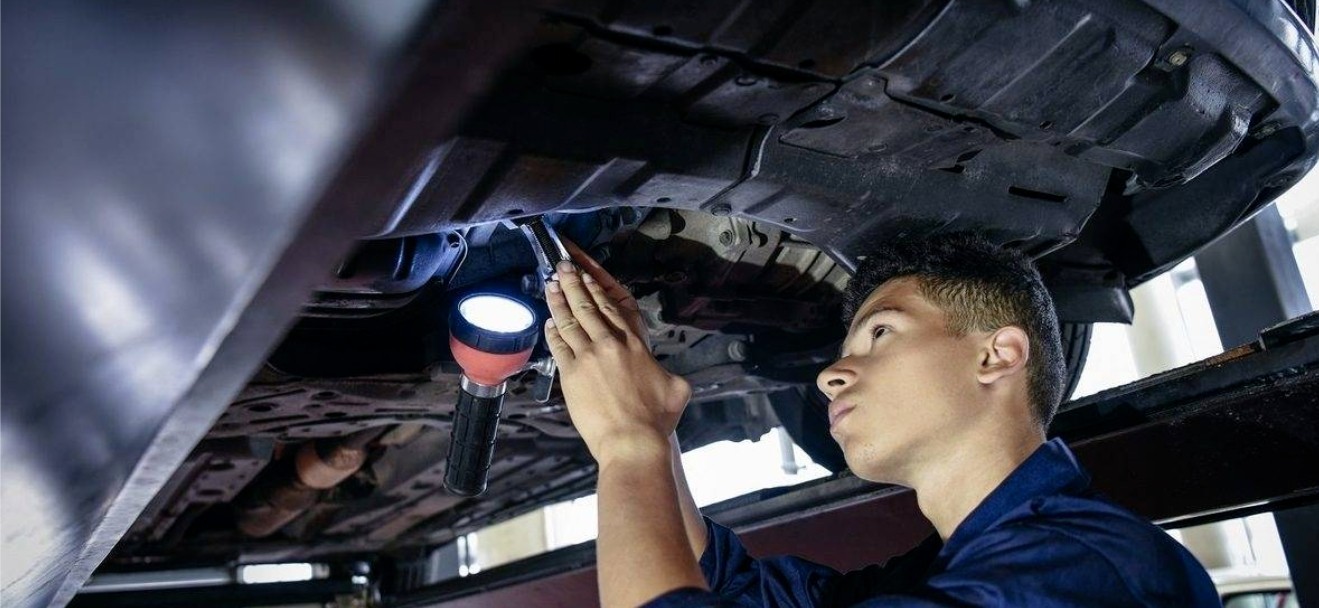 Getting a car warranty is almost as important as getting life insurance, and these days it's not what you know, but who you know. This statement is especially true when it comes to buying a used car. But how do you know if a vehicle is worth the price? A car warranty can give you peace of mind and ensure that you're not taking on too much risk when buying a used car. Warranty is one of the most important factors when buying a used car.
But what exactly is a warranty? How important is it? A warranty agreement between a buyer and seller of a product is an agreement to repair or replace a product if it becomes damaged within a specified time frame.
This is why everyone should consider getting a warranty when buying a used car. Without it, you could be spending a lot of money fixing what went wrong. So, how do you know if buying a warranty is the right decision for you?
The Importance of Car Warranties for Used Cars
Gives You Some Protection from Unforeseen Costly Repairs
If you own a car, you know that repairs and maintenance can be expensive. If you've ever had to pay for a major repair, you know it can be a real budget buster. This is why a used car warranty is so valuable.
A warranty can give you some protection against unforeseen and costly repairs. It's like an insurance policy that can save you a lot of money if something goes wrong with your car.
Most used cars come with a warranty, but it's important to read the fine print before buying. It is important to understand exactly what is and is not covered by the warranty before purchasing. Some warranties only cover certain vehicle parts, and some have time or mileage limitations. Otherwise, you may find yourself facing hefty repair bills that aren't covered by your warranty.
The warranty is not a substitute for regular maintenance and upkeep. Still, it can give you some peace of mind knowing you have some protection against costly repairs. So if you're considering buying a used car, ask about the warranty and make sure you understand what the contract entails. It may end up saving you a lot of money.
Pay for Repairs Or, In Some Cases, Replacement of Your Car
When you buy a used car, a warranty is essential. In most cases, it covers the cost of repairs. In some cases, it can also cover the cost of replacing your car.
If something goes wrong with your car, you don't have to pay for repairs. The warranty will cover it. This is necessary because repairs can be expensive. Otherwise, if you don't have it, you'll end up paying for expensive repairs.
Another reason why a warranty is crucial when buying a used car is that it can cover the cost of replacing the car. Let's say your vehicle is totaled or stolen in an accident. In this case, your insurance will not cover the cost of replacing the car. However, if you have a warranty, the warranty will cover the cost of replacing the car.
Warranty Not Only Covers Parts But Also Labor
Warranties are important because they not only cover the parts of the product but also the labor. For example, if you buy a car with a three-year, 36,000-mile warranty and you develop an engine problem, the dealer will fix it for free. The same thing applies if you buy a computer with a one-year warranty and the hard drive breaks; the company will replace it for free. In both cases, the warranty saves you money on repairs.
But the warranty also covers labor, which can lead to significant savings. If you have to replace your car's engine, it can cost you $1,000 or more in labor costs alone. That's why it's important to read the fine print on your warranty before buying.
Some warranties may only cover parts, while others may cover parts and labor. Make sure you understand your warranty contract to take advantage of all the benefits.
Keeping Your Car in Good Condition Will Increase Its Resale Value
Many people think that the warranty on a used car is not important. They believe that keeping a car in good condition will increase its value. However, a good warranty can help you avoid expensive repairs.
If you don't have your car serviced within the warranty period, the manufacturer may void your warranty claim. Additionally, many insurance products have deductibles that must be met in order to cover the cost of repairs.
A warranty can help pay for repairs after an accident or mechanical failure and increase the value of the vehicle when it's sold. Therefore, the latter can be an important consideration when buying a used car.
Warranty Gives You Peace of Mind
Warranties are important, but not always what you think. A warranty on a used car is a great way to give your salesperson peace of mind. If anything goes wrong with the car after you drive it off the lot, the dealer is required to correct it - at least until your warranty expires.
For buyers, a warranty is an insurance policy. This is a way to protect yourself from costly repairs down the road. Of course, there are pitfalls.
Most warranties come with a long list of exclusions, almost always with a deductible. So if you're buying a used car, read the fine print on the warranty and factor it into your decision-making process. Ultimately, a warranty is only as good as the company behind it. Do your research and buy from a reputable dealer to give yourself the best chance of success.
What Is the Best Car Warranty?
1 – The best car warranty is the one that covers the car. That said, there are several different types of warranties to consider. A manufacturer's first priority is that the manufacturer's warranty covers major components such as the engine and transmission. These warranties are usually valid for a few years or a certain number of miles, whichever comes first.
2 – The second type of warranty is an extended warranty, offered by some dealers that covers repairs after the manufacturer's warranty expires.
Purchases from third-party companies come with service warranties and extended warranties. These warranties typically cover everything covered by the manufacturer's car warranty, plus a few additional items.
So, when looking for the best car warranty, it depends on your needs and budget.
Which Items Should You Buy with an Extended Warranty?
First, extended warranties typically only cover wear and tear from daily operations, not mechanical issues. Second, many extended warranties have service requirements and certain criteria must be met for the coverage to remain valid.
Finally, there are certain items that most extended car warranties do not cover. With this in mind, you may want to consider purchasing an extended warranty on some of the following items:
Tires: Tires can become severely worn and can be expensive to replace. If you're worried about the cost of new tires, an extended warranty can give you peace of mind.
Brakes: Like tires, brakes wear out easily and are expensive to replace. An extended warranty service provider can help you avoid costly repairs.
Transmission: The transmission is an important part of your car, and if it malfunctions, it can be costly to repair or replace. If you're concerned about the cost of transmission repairs, an extended warranty might be a good option.
What Does a Car Warranty Cover?
Most car warranties cover factory defects for a certain period of time, usually three years or 36,000 miles (whichever comes first). However, wear and tear items, including brakes, shock absorbers, and routine maintenance, are usually not included.
Some manufacturers also require that you follow their repair requirements to keep the warranty valid. So if you're planning on skipping your car's oil change, you might want to think again.
Finally, a car warranty protects you from costly repairs due to manufacturing defects. But it's important to understand the limits of warranty coverage so you're prepared for unexpected costs.
In Conclusion
So, is a used car warranty important? The simple answer is yes. A warranty can give you peace of mind when buying a used car, knowing that the seller will fix any problems with the vehicle. If you have any questions about used cars or you are looking for a used car dealer, please
contact us
.
Yitongda is a comprehensive
second-hand car service provider
. We have established a complete transaction service system to provide a one-stop comprehensive service station for the second-hand car market, and cooperate with CAIC, Huapeng Inspection, and Xiangqi Inspection to strictly control product quality; we have signed a strategic agreement with Alibaba International Station Supply Chain, Establish a standardized service system for second-hand car exports and connect taxation, customs, public security, banking, logistics and other links.
Yitongda is committed to building the largest foreign trade base for the second-hand car export industry in Central and South China and an important window for China-Africa mechanical and electrical exports. The products are mainly exported to more than 30 countries and regions in Southeast Asia, Central Asia, the Middle East, Africa, South America, and Russia, including new energy vehicles (pure electric and hybrid), gas vehicles, commercial vehicles, excavators, concrete pump trucks, and semi-trailers, tractors, dump trucks, graders, loaders, and other categories.