The Rise of Online Dealers: Simplifying Used Car Buying
Share
Issue Time

2023/08/01
Summary
Online dealerships have become a popular option for those looking to buy a car without the hassle. Read on to learn about the rise of online dealerships and how they can simplify used car buying.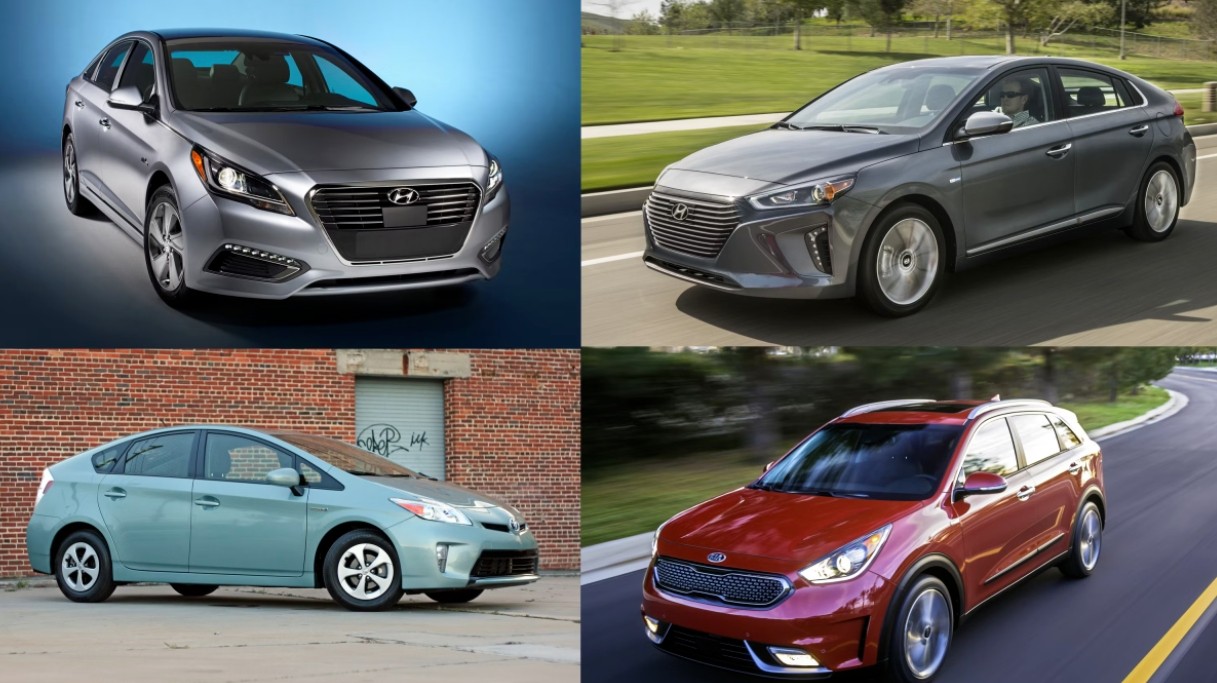 In recent years, the automotive industry has witnessed a major shift towards online car dealerships. The convenience and accessibility of the Internet have revolutionized the way people shop for used cars. Online dealerships have become a popular option for consumers looking to buy a used car without the hassle of the traditional car buying experience. In this article, we explore the rise of online dealerships and how they can simplify used car buying.
Traditional Car Buying Experience
In the past, buying a
used car
required visiting various dealerships, inspecting multiple cars, and dealing with high-pressure sales tactics. This process is time-consuming and often leaves buyers feeling overwhelmed and frustrated. Negotiating a price and obtaining accurate information about a vehicle's history can be challenging, making the experience less enjoyable.
The Advent of Online Resellers
With the advent of online dealerships, the car buying process has been simplified. These platforms allow consumers to browse a wide range of used vehicles from the comfort of their homes. Listings of online dealers come with detailed information, including vehicle history reports, specifications, and pricing. This transparency enables buyers to make informed decisions.
Advantages of Online Resellers
1. Convenient and Time-Saving
Online dealerships offer unparalleled convenience by eliminating the need to visit multiple dealerships in person. Buyers can explore options, compare prices, and even schedule an online test drive. This time saver makes the car buying process a lot smoother.
2. Wider Car Selection
While traditional dealerships may have limited inventory, online platforms can showcase a large selection of used cars from various locations. This wider selection increases the chances of finding the perfect car to meet a buyer's preferences and budget.
3. Transparent Pricing and Information
Online dealerships provide comprehensive information on each vehicle, including its history, condition, and price. With access to this data, buyers can avoid surprises and make informed decisions.
4. Don't Use High-Pressure Sales Tactics
Traditional dealers often use high-pressure sales tactics to push buyers to a quick decision. Online dealers, on the other hand, allow buyers to compare options slowly and make choices at their own pace.
Overcoming Challenges
While online dealerships offer many benefits, certain challenges need to be addressed to ensure a seamless car buying experience.
1. Trust and Reliability Issues
Some buyers may be skeptical about buying a used car online due to trust and reliability issues. To overcome this, reputable online dealers offer verified inspections, vehicle history reports, and customer reviews to build confidence in their service.
2. Test Drive and Inspection Options
The lack of brick-and-mortar dealerships may raise concerns about the lack of opportunities for test drives and personal inspections of cars. To combat this, some online dealers now offer home test drives or offer third-party inspections.
3. Customer Support and After-Sales Service
Responsive customer support and after-sales service are critical to building trust and ensuring customer satisfaction. Online resellers should focus on providing timely assistance with any issues that may arise after purchase.
The Future of Online Resellers
Technological Advancements: The future of online dealerships depends on technological advancements such as virtual reality showrooms, augmented reality car tours, and artificial intelligence-driven personalization. These innovations will further enhance the online car buying experience.
Personalized Shopping Experience: Online resellers will leverage customer data to provide personalized recommendations, financing options and additional services to suit individual preferences and needs.
Expansion of Online Marketplaces: As online dealerships continue to grow in popularity, more sellers and buyers will flock to these platforms, resulting in a thriving and highly competitive online used car market.
Yitongda -- China's Second-Hand Car Export Comprehensive Service Leader
Yitongda is a
comprehensive used car service provider
. Committed to building the largest foreign trade base for the second-hand car export industry in the central and southern regions, it is an important window for the export of mechanical and electrical products in China and Africa. Products are mainly exported to more than 30 countries and regions in Southeast Asia, Central Asia, the Middle East, Africa, South America, Russia, etc., including diesel vehicles, new energy vehicles (pure electric, hybrid), gas vehicles, commercial vehicles, excavators, excavators, Concrete pump trucks, semi-trailers, tractors, dump trucks, classifiers, loaders, etc.
We have established long-term cooperative relationships with partners in 62 countries in Central Asia, the Middle East, Africa, Europe, and other regions. We will establish overseas warehouse markets in Russia, Uzbekistan, Dubai, Angola, and other countries, and become China's leading comprehensive service provider for the export of used cars. If you want to buy a used car, please
contact us
.
In Conclusion
The rise of online dealerships has certainly simplified the process of buying a used car. With convenience, transparency, and a wide range of vehicle options at their fingertips, buyers can now have more control over their car buying process. However, challenges related to trust, test drives, and customer support must be addressed to maximize the potential of online dealerships.
Frequently Asked Questions
Is It Safe to Buy a Used Car Online?
Yes, buying a used car online is safe as long as you choose a reputable and trustworthy online dealer. Verify the car's history, read customer reviews, and opt for a third-party inspection (if available).
How to Determine the Condition of a Used Car?
Reputable online dealers provide detailed vehicle history reports and may offer inspection services. Use this information to assess the condition of the car before buying.
Can I Negotiate a Used Car Price Online?
Yes, some online resellers allow negotiation, while others offer fixed prices. If negotiable, be prepared to make a reasonable offer based on market research.
Are There Hidden Fees When Buying a Car Online?
Reputable online resellers strive for transparency in pricing, but it's also important to look carefully at the purchase agreement and ask about any additional fees or charges.
What if I Have a Problem After Buying a Car?
Reputable online resellers usually offer after-sales support and warranties. Contact customer support to resolve any issues and explore available remedies.