What Makes Used Cars Cheaper?
Share
Issue Time

2023/07/25
Summary
The "value for money" of a used car makes it a top choice for budget-conscious car buyers. But why? Read on to learn why buying a used car can be such a valuable proposition.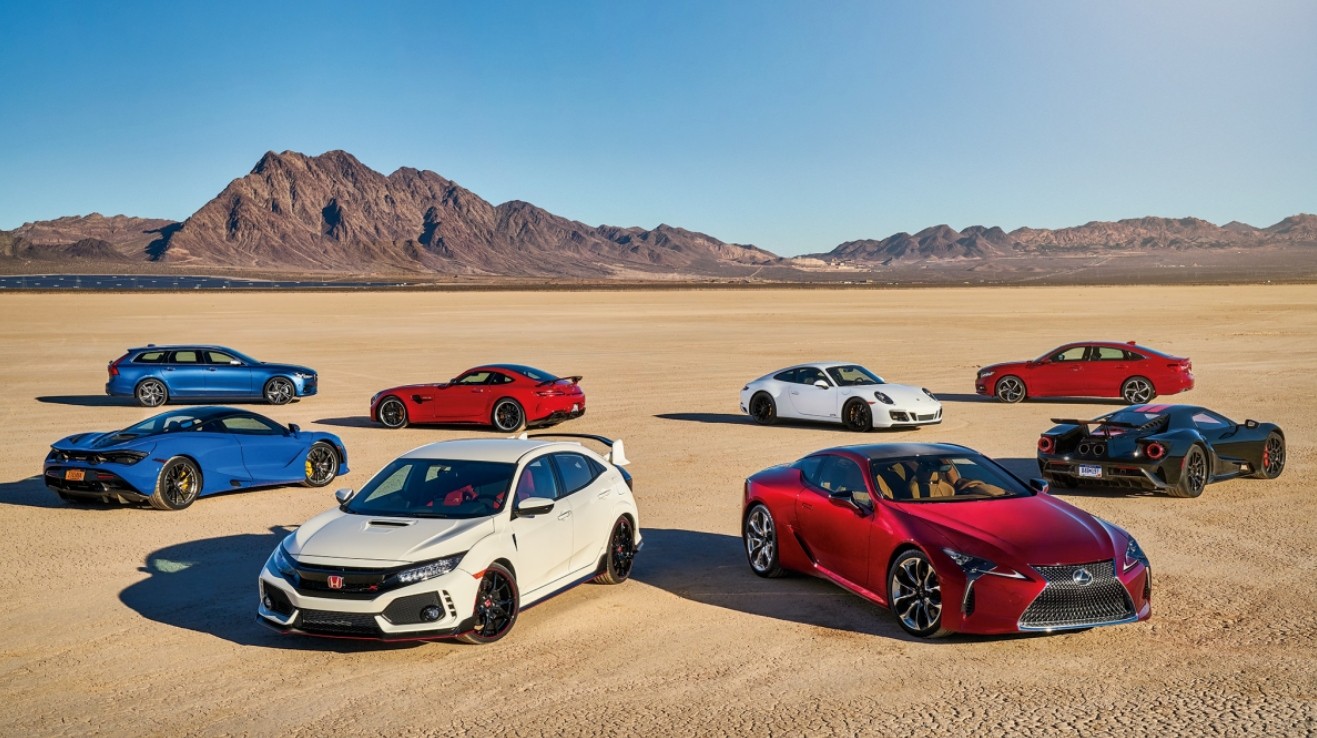 For most people, affordability is a crucial factor when buying a car. While new cars come packed with the latest features and novelties, they also come with a higher price tag. Used cars, on the other hand, offer an attractive option that is less expensive for budget-conscious buyers. In this article, we'll explore the reasons behind used car affordability and offer valuable advice on buying a used car wisely.
Many times, the "value for money" of a used car makes it a top choice for budget-conscious car buyers. But have you ever wondered why used cars are viewed this way? So, here are 5 reasons why buying a used car can be a worthwhile proposition:
1. It's Cheaper to Buy a Used Car
One of the biggest reasons used cars are cheaper is because they cost much less than new cars. Used car prices typically drop 15% to 50% within 1 to 5 years, making them more affordable.
2. The Rate of Depreciation Has Slowed Down
Depreciation affects the value of all cars. However, used cars depreciate much more slowly than new cars. In most cases, the car has depreciated so much in value that when it is repurchased, it is off the steepest part of the depreciation curve, which is 20%-25% of the selling price. Plus, cars depreciate at a much lower rate after the first three years than they did in their heyday, meaning that after buying a used car and keeping it for a few years, you can still sell it for a competitive price.
3. Easy to Upgrade
When buying a used car, you can easily upgrade to the aforementioned segments and opt for a slightly older model in the same price range. Even with the high mileage (kilometers driven) on the odometer, these used cars offer an excellent value proposition. For example, you might be able to get features like a nice music system with USB, Bluetooth, and AUX, as well as safety features like airbags, ABS, and reverse parking sensors, and use a 4-5-year-old used car under 200,000.
4. Lower Insurance Costs
Another factor in reducing operating costs when buying a used car is the reduction in insurance costs. Insurance premiums for used cars (usually after a certain number of years) can be reduced by as much as 30%-40%, as insurance premiums decrease as the vehicle ages. Insurance premiums are usually calculated based on the depreciation of the car when it is sold or purchased, making car insurance cheap.
5. Easy Access to Spare Parts
One of the greatest benefits of owning a used car is that spare parts are readily available and widely available. This makes repair and maintenance of the car relatively painless.
As the used car market in China has grown and matured, the way we buy and sell used cars has also changed. With an ever-growing list of Certified Pre-Owned vehicles and a host of useful benefits, pre-owned cars are now more in demand than ever.
Tips for Finding an Affordable Used Car
Finding an affordable used car requires careful research and consideration. Here are some valuable tips to help you with your search:
Set a Budget: Determine how much you can comfortably spend on a used car without adding financial stress. Creating a budget will narrow down your options and keep you from overspending.
Research and Compare Prices: Use online car marketplaces and dealership sites to research prices on the specific make and model you're interested in. Compare prices from different sellers to find the best deal.
Consider Certified Pre-Owned (CPO): Certified Pre-Owned vehicles have undergone rigorous inspections and come with extended warranties, making them a reliable and often more affordable option than non-Certified Pre-Owned vehicles.
Inspect the Condition of your Vehicle: Before you make your final purchase, thoroughly inspect the interior and exterior of your vehicle. Look for signs of wear, accidents, or mechanical issues that could affect its price or future maintenance costs.
Check Vehicle History Report: Obtain a vehicle history report using the car's Vehicle Identification Number (VIN). The report provides valuable information about the car's past, including any accidents, ownership issues, or odometer discrepancies.
Negotiate a Price: Don't be afraid to negotiate a price with a seller, whether it's an individual or a reseller. Be respectful but assertive in negotiations to ensure a better deal.
Consider Less Popular Models: Well-known models tend to have higher demand and therefore higher prices on the used car market. Consider less popular models that still meet your needs to potentially find more affordable options.
Expand your Search: If possible, expand your search to include nearby cities or towns. Occasionally, prices may vary by location, and you may be able to find better deals by widening your search.
Buying From a Private Seller: Buying from a private seller can sometimes yield a more affordable price compared to a reseller. However, proceed with caution and have the car inspected by a mechanic before buying.
Explore Seasonal and Year-End Sales: Dealers often offer discounts and promotions around certain times of the year or when new vehicle models are about to be released. Use these opportunities to find better deals.
Consider Older Model Years: Opting for an older model year can significantly lower the price of a used car while still offering reliable shipping.
Look for High-Mileage Cars: While some buyers shy away from high-mileage cars, they can save a lot of money. A well-maintained car with high mileage can still have a long life.
Verify Ownership and Title: Make sure the seller legally owns the car and has a clear title to transfer to you. Avoid buying cars with scrapped titles, as they may have a serious history of damage.
Request Service Records: Request Service Records to see how well the car has been maintained over time. A well-documented repair history can show that a vehicle has been well-maintained.
Patience Pays Off: Finding an affordable used car can take time, especially if you're looking for a specific model. Be patient and persistent during your search to ensure you get the best deal.
By following these tips and doing thorough research, you can increase your chances of finding an affordable and reliable used car that fits your needs and budget. If you are looking for a used car, please
contact us
. With the tips in this article, you can choose the best car for your money.
Yitongda is a professional
used car comprehensive service provider
. It is committed to building the largest foreign trade base for the second-hand car export industry in the central and southern regions and an important window for the export of mechanical and electrical products in China and Africa. As of August 15, the export orders for second-hand automobiles and construction machinery this year reached 1,034 units, with a total export value of 16.95 million US dollars. Products are mainly exported to more than 30 countries and regions in Southeast Asia, Central Asia, the Middle East, Africa, South America, Russia, etc., including new energy vehicles (pure electric, hybrid), gas vehicles, commercial vehicles, excavators, concrete pump trucks, semi-trailers, tractors, dump trucks, graders, loaders and other categories.