How to Choose a Used Car Dealer Online?
Share
Issue Time

2023/07/18
Summary
The online marketplace can be overwhelming, and choosing a reputable used car dealer is crucial. Read on to learn the essential tips for choosing a reliable and trustworthy used car dealer online.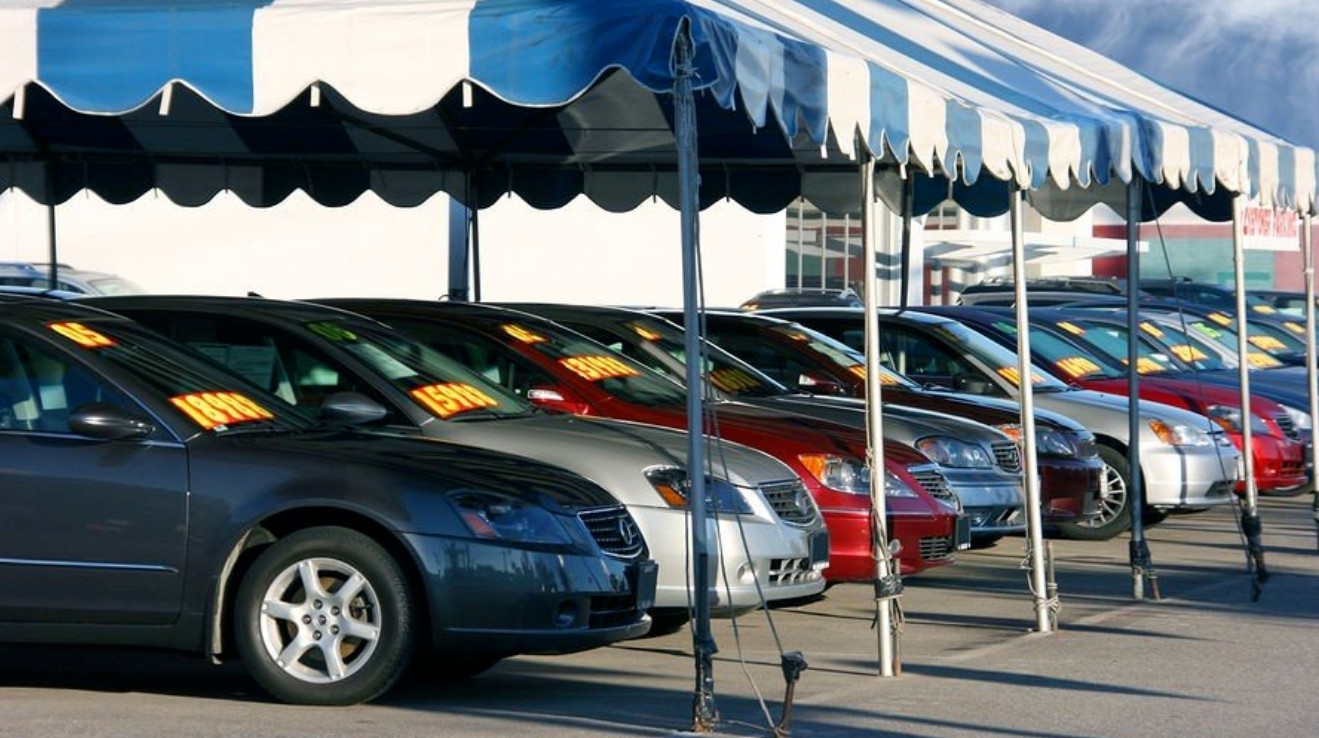 In today's digital age, the internet has revolutionized the way we shop for all kinds of products, including used cars. Gone are the days of visiting multiple dealerships in person to find the perfect car. Now, with just a few clicks, you can explore a wide range of used cars online and even buy one without leaving your home. However, the online market can be overwhelming, and choosing a reputable used car dealer is crucial. In this article, we will discuss the essential tips to help you choose a reliable and trustworthy used car dealer online.
1. Online Research
Online research is the first step you should take when choosing a
used car
dealer online. There is a wealth of information on the internet and doing thorough research will help you find a reputable dealer who meets your requirements. Here are some basic tips for online research:
Use a Search Engine: Start by using a search engine like Google to find a list of used car dealers in your area or within a certain distance. Use relevant keywords like "used car dealership," "online car dealership," or "buy a used car online" to narrow your search.
Visit Dealer Websites: Once you have a list of potential dealers, visit their websites to gather more information. A professional and user-friendly website usually indicates a reputable dealer. Pay attention to site design, navigation, and the range of information provided.
Check Online Classifieds: Explore online classifieds sites that specialize in selling used cars. These platforms often have search filters that allow you to specify your preferences, such as car make, model, price range, and location.
Read Customer Reviews: Look for independent review sites that provide feedback from previous customers. Reading reviews can give you insight into the experiences of other people who bought from the same reseller. Pay attention to both positive and negative reviews for a balanced perspective.
Use an Online Car Listing Site: There are several popular car listing sites where dealers and private sellers advertise their used cars. These platforms often have advanced search options that allow you to filter by specific criteria such as year, mileage, price, etc.
Consider Online Forums and Social Media: Join online forums or social media groups related to used cars. Participation in these communities can provide you with valuable advice, testimonials, and first-hand experiences from other car enthusiasts or previous buyers.
Find Dealer Ratings and Certifications: Several websites offer dealer ratings or certifications based on a dealer's reputation, customer satisfaction, or compliance with industry standards. When evaluating a dealership, look out for these trusted and professional indicators.
Compare Prices and Offerings: Take the time to compare prices, vehicle features, and additional services offered by different dealerships. Consider factors such as warranty coverage, vehicle history reports, financing options, and aftermarket support.
Check Online Presence and Responsiveness: A reputable used car dealer should have an active online presence and respond to inquiries. Look for a dealer who responds to emails or messages promptly and provides helpful and detailed information.
2. Check Stock
Browse the dealership's inventory to assess the variety and quality of its used vehicles. Check if they have the specific make and model you're interested in. Reputable dealers will provide detailed descriptions, clear photos, and even a virtual tour of the vehicle.
3. Check Pricing and Value
Compare Prices: See prices for similar used cars at different dealers. This will give you an idea of the average market price for the particular make, model, year, and condition of the car you are interested in. Keep in mind that prices may vary based on factors such as mileage, features, and overall condition.
Consider the Condition of the Car: Assess the condition of the used cars offered by the dealer. Look for detailed descriptions and photos showing any visible wear, accidents, or repairs. A well-maintained car in good condition may be worth a slightly higher price tag.
View Maintenance Records: query the maintenance records of the vehicle. A dealer who can provide records of regular maintenance and repairs indicates that the vehicle has been well-maintained. This can add value and give you peace of mind about the overall condition of the car.
Evaluate Extras and Warranties: Consider any extras or warranties offered by the dealer. Some used cars may offer extended warranties or special features to increase their value. Consider whether these additional features fit your needs and are worth the higher price.
Depreciation Factor: Know that a used car has already experienced depreciation over the original purchase price. Consider a vehicle's age and mileage, as they can significantly affect its value. A car that has depreciated significantly may offer a better deal.
Negotiate a Price: Don't be afraid to negotiate a price with a dealer. While negotiating online may differ from haggling face-to-face, you can still have discussions via email, phone, or messaging platforms. Offer comparable prices from other dealers as leverage to potentially get a better deal.
Research Market Value: Utilize online sources such as auto valuation sites or pricing guides to determine the fair market value of the particular used car you're interested in. This will give you an objective benchmark to evaluate dealer pricing.
Consider Long-Term Costs: Beyond the initial price, consider long-term costs such as fuel efficiency, insurance rates, maintenance, and potential repairs. A car that may be slightly more expensive but more fuel efficient or less expensive to maintain may be more economical in the long run.
4. Consider Warranties and Certifications
Reliable used car dealers often offer warranties or certifications on the vehicles they sell. Look for a dealer that offers a comprehensive warranty to protect your purchase and ensure your peace of mind. Additionally, certifications from trusted sources can indicate a car's quality and reliability.
5. Evaluate Financing Options
Check to see if the dealership offers financing options or works with a financial institution. Seek transparency on rates, terms and conditions. Evaluate the convenience and suitability of the financing options offered.
6. Check the Return Policy
Please review the reseller's return policy before completing your purchase. If you experience any problems with the vehicle you purchased, find out about the conditions for returns, exchanges or refunds. Reputable dealers will have a fair and reasonable return policy.
7. Check Additional Services
Consider any additional services offered by the dealer. These include maintenance packages, extended warranties, vehicle history reports or assistance with registration and paperwork. Such services can enhance the overall buying experience and add value to your purchase.
8. Compare Multiple Dealers
Don't limit yourself to a single dealer. Explore and compare products from multiple resellers to ensure you find the best price. Consider factors like reputation, inventory, pricing, warranty, and customer support before making a decision.
9. Consider the Dealer's Reputation
The reputation of a used car dealership is crucial. Look for a dealership with a proven track record, positive customer experience, and commitment to transparency and professionalism. Consider online ratings, testimonials, and testimonials from trusted sources.
10. Assess Your Online Safety
When buying a used car online, make online safety a priority. Make sure the reseller website has a secure connection (HTTPS) and take the necessary steps to protect your personal and financial information. Be wary of suspicious websites or requests for sensitive data.
11. Contact Your Dealer
Once you have selected a few resellers, please contact them directly. Get in touch via email or phone with any remaining questions you may have. Assess their responsiveness, knowledge, and willingness to address your concerns.
12. Make Informed Decisions
After thorough research and evaluation, it's time to make an informed decision. Choose a reputable used car dealer who meets your requirements, offers transparency, and provides a seamless buying experience. Trust your instincts and make sure you're comfortable with the whole process before buying.
In Conclusion
Choosing a used car dealer online can be a daunting task, but with careful research and evaluation, you can find a reliable dealer that meets your needs. Follow the steps outlined to conduct thorough research, verify credentials, compare options, and evaluate customer support. Remember to prioritize transparency, value, and online safety. By making an informed decision, you can confidently browse the online marketplace and find a trusted used car dealer.
Yitongda is based on the foreign trade base of the Hunan mechanical and electrical (motor vehicle) industry, focusing on the trade of mechanical and electrical products. By integrating Hunan's offline resources and online Internet platform, Yitongda meets the needs of both domestic and foreign markets, and promotes industrial transformation and upgrading and the output of excess capacity. We have established a complete transaction service system, established a one-stop comprehensive service station for the second-hand car market, and cooperated with CAIC, Huapeng Testing, and Xiangqi Testing to strictly control product quality; signed a strategic agreement with the supply chain of Alibaba International Station , establish a standardized service system for second-hand car export, and open up links such as taxation, customs, public security, banking, and logistics. If you want to buy a used car, please
contact us
.