Online Marketplaces Have Revolutionized the Way We Buy Used Cars
Share
Issue Time

2023/06/25
Summary
The advent of online marketplaces has revolutionized the automotive industry. Read on to learn how online marketplaces are changing the used car buying experience and the benefits they offer consumers.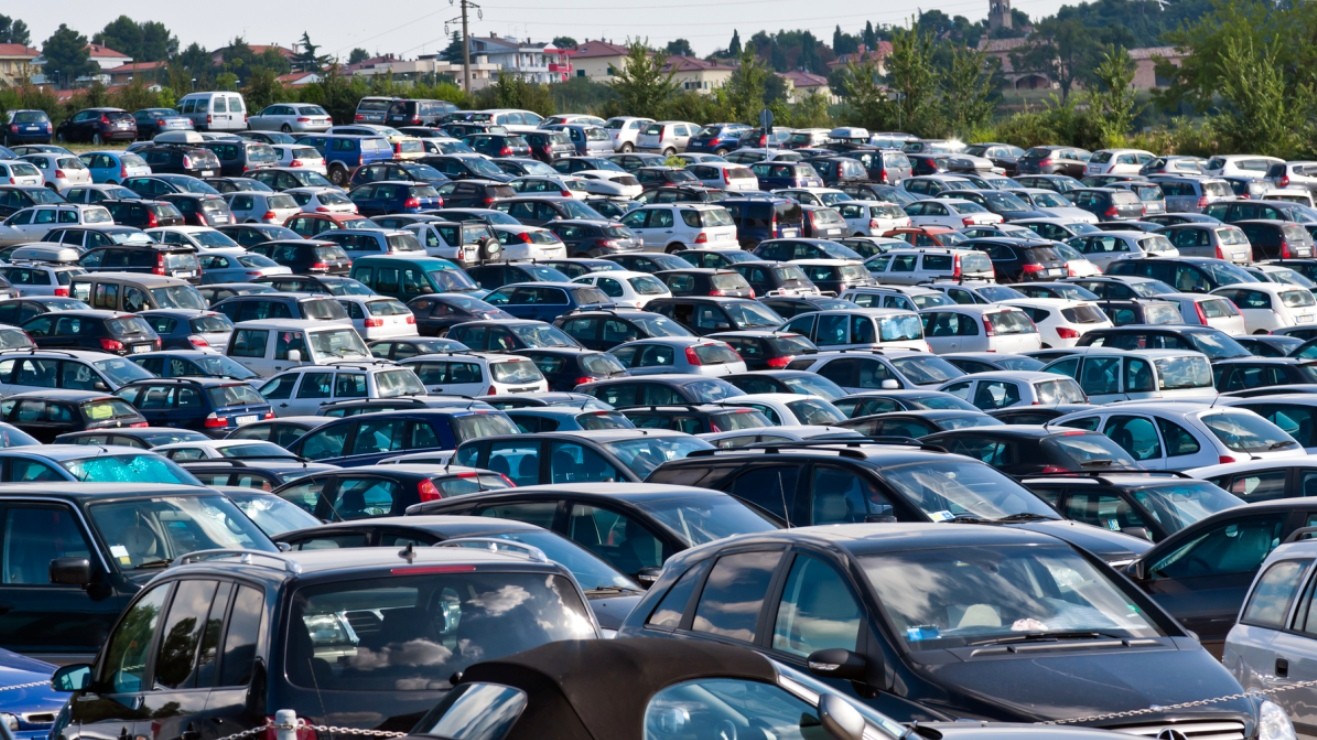 The emergence of online marketplaces has revolutionized various industries, and the automotive industry is no exception. The way we buy used cars has undergone a major shift in recent years. With the emergence of online platforms dedicated to connecting buyers and sellers, the process has become more efficient, convenient, and easier. This article explores how online marketplaces are changing the used car buying experience and the benefits they offer consumers.
The traditional process of buying a used car often involves visiting multiple dealerships or private sellers, inspecting individual vehicles, negotiating prices, and completing paperwork. This approach is time-consuming, with limited options available, and often lacks transparency. Buyers have to rely on the limited information provided by sellers, which sometimes leads to post-purchase surprises or disappointments.
The Rise of the Online Marketplace
With the rise of online marketplaces for used cars, the entire buying process has been simplified. These platforms bring sellers and buyers together to create a virtual marketplace that offers a wide selection of vehicles from various locations. Buyers can browse detailed listings, compare prices, read reviews, and contact sellers directly from the comfort of their homes.
Advantages of Online Marketplaces for Used Car Buyers
Wide Selection of Cars
Online marketplaces offer a huge inventory of used cars. Whether you're looking for a specific make, model, year, or price range, these platforms offer a variety of options. Buyers are no longer limited to their local dealership but can explore vehicles in different regions, expanding their selection and increasing the likelihood of finding the perfect car.
Convenient Shopping Experience
Gone are the days of driving from one dealership to another on weekends. Online marketplaces allow buyers to search for the vehicle they want anytime, anywhere. Convenience is enhanced by a user-friendly interface, advanced search filters, and the ability to save preferences and receive notifications when new listings qualify.
Transparent, Detailed List
The online marketplace provides detailed information on each listed vehicle. Buyers can view high-quality photos, read comprehensive descriptions, and access important details such as mileage, condition, features, and service history. This transparency helps buyers make informed decisions and eliminates surprises when actually inspecting.
Verified Seller Ratings and Reviews
To build trust and ensure a safe buying experience, online marketplaces implement seller rating systems. Buyers can view feedback from previous customers, providing valuable insight into a seller's reputation and reliability. This feature helps buyers choose trustworthy sellers and minimizes the risk of buying from unknown sources.
Access Vehicle History Report
One of the key advantages of the online marketplace is the availability of vehicle history reports. These reports provide detailed information about the car's past, including accident history, ownership records, maintenance records, and more. By having this valuable information up front, buyers can make more informed decisions and avoid buying vehicles with hidden problems.
Competitive Pricing
Online marketplaces create a competitive environment that favors buyers. With multiple sellers listing their vehicles on the platform, buyers can compare prices and negotiate deals to ensure they're getting their money's worth. This pricing transparency allows buyers to make cost-effective decisions and potentially save significant amounts of money.
Secure Transaction
Online marketplaces prioritize security when trading. They offer secure payment gateways and facilitate escrow services, ensuring buyers' funds are protected until the purchased vehicle is received and approved. This extra layer of security gives buyers peace of mind during the buying process.
Virtual Inspection and Test Drive
Through the online marketplace, buyers can request a virtual inspection and, in some cases, even a virtual test drive. Sellers can provide a detailed video or live video call to demonstrate the condition of the vehicle and allow buyers to assess its suitability. This virtual experience saves time and allows buyers to narrow down their options before visiting in person.
Save Time and Cost
By utilizing the online marketplace, buyers can save a lot of time and money. They can avoid long trips to inspect vehicles, reduce time spent haggling with multiple sellers, and eliminate the need for extensive paperwork. The streamlined process contributes to a faster and more efficient buying experience.
Personalized Recommendation
The online marketplace utilizes advanced algorithms and data analytics to provide buyers with personalized recommendations. Based on buyer preferences, search history, and behavior on the platform, buyers receive customized vehicle recommendations that match their needs and preferences. This personalized approach enhances the overall shopping experience and increases the chances of finding the perfect car.
Seamless Financing Options
Many online marketplaces partner with financial institutions to provide seamless financing options. Buyers can explore loan options, calculate monthly payments and initiate the financing process directly through the platform. This integration simplifies the buying process and provides buyers with a convenient financing solution.
In Conclusion
The rise of online marketplaces has dramatically changed the way we shop for used cars. These platforms offer a wide selection of vehicles, a convenient and transparent shopping experience, verified seller ratings, access to vehicle history reports, competitive pricing, secure transactions, virtual inspections, time and cost savings, personalized recommendations, and seamless financing options. Embracing these online marketplaces can provide buyers with a more efficient, informed, and enjoyable car-buying experience. If you want to buy used cars online, please
contact us
.
Yitongda is a comprehensive
used car service provider
. Committed to building the largest foreign trade base for the used car export industry in the central and southern regions, it is an important window for the export of mechanical and electrical products in China and Africa. Products are mainly exported to more than 30 countries and regions in Southeast Asia, Central Asia, the Middle East, Africa, South America, Russia, etc., including diesel vehicles, new energy vehicles (pure electric, hybrid), gas vehicles, commercial vehicles, excavators, excavators, concrete pump truck, semi-trailer, tractor, dump truck, classifier, loader, etc.