How to Buy a Used Car in 10 Steps
Share
Issue Time

Jan 9,2023
Summary
Buying a used car has its challenges, but here's an overview of the process and what to look for when buying a used car to help you understand the process of buying a used car better.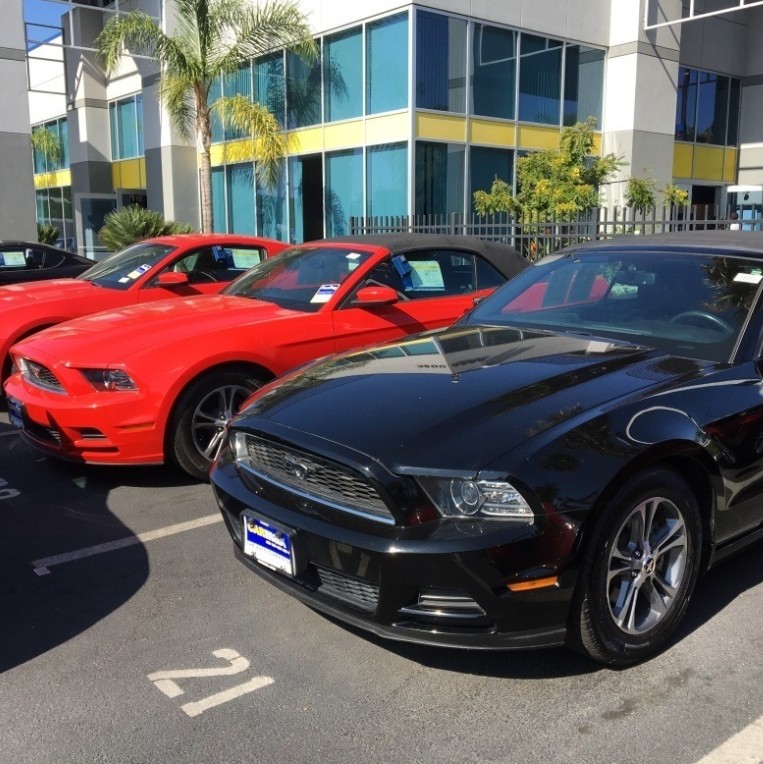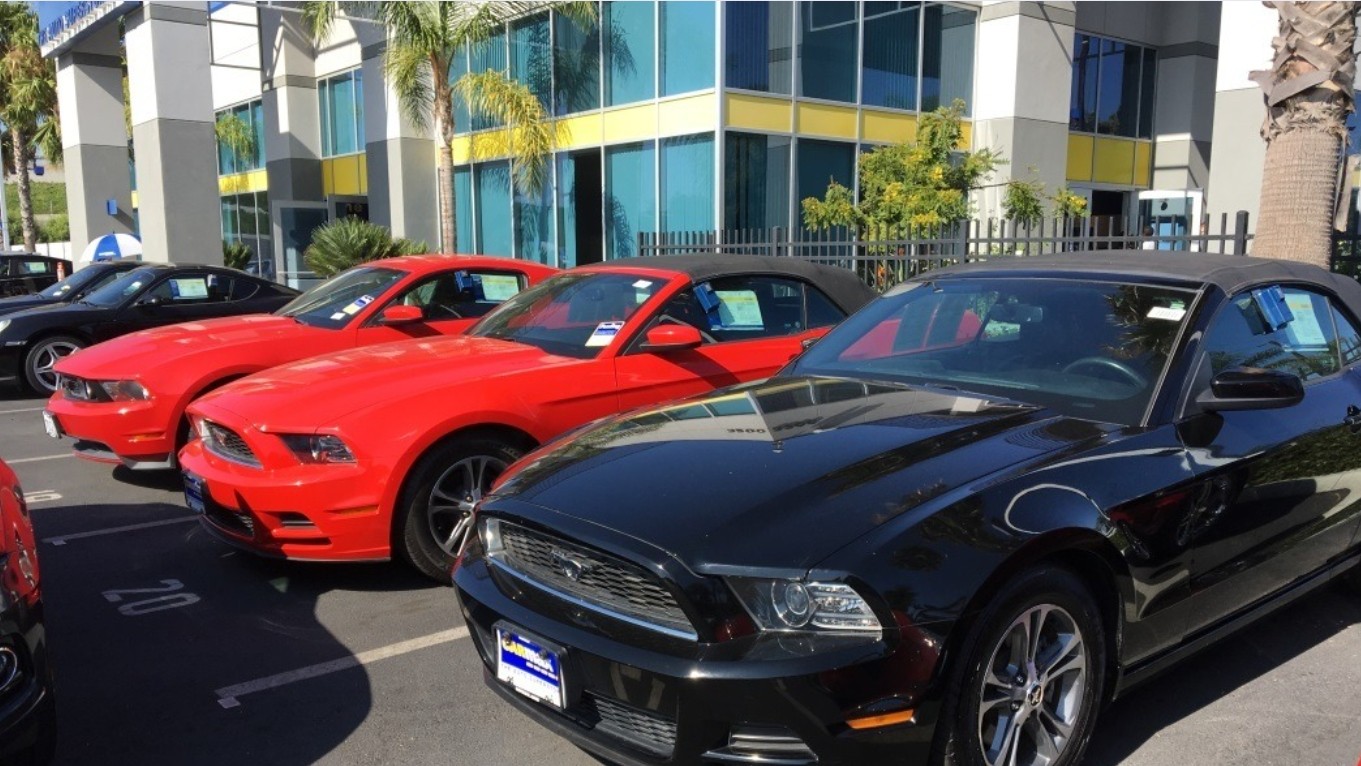 Buying a
used car
can be a lot of work, but if done properly, it can be well worth your time. With the help of online car-buying tools, you have the best chance of finding a car that meets your needs and budget at a great price.
There are many reasons to buy a used car instead of a new one: It can save you money on auto insurance, registration, taxes, and depreciation, which is the loss of value in a car due to long-term wear and tear. It also makes sense, because cars have never been more reliable. It's not uncommon for some well-maintained vehicles to go over 200,000 miles without trouble.
But in the current used car market -- where supplies are limited and prices are high -- you might not be able to find exactly what you're looking for at the price you're looking for. In some cases, it may be cheaper to buy a new car than a used one, especially if you're looking for the latest model vehicle.
Despite these challenges, here's an overview of the process and what to look for when buying a used car, whether it's from a dealership, private party, or online retailer.
1. Determine How Much to Spend
There are two ways to buy a used car: paying cash or taking out a loan. Budgeting is easy if you pay with cash. Make sure you don't spend all your savings and remember to set aside funds for registration, insurance, and possible future repairs.
Most people take out car loans to protect their savings or to buy a more expensive model. Getting pre-approved for a car loan is smart because it simplifies the buying process and puts you in a better position with the car dealership.
2. Select the Function You Need
With so many options available, choosing the right car can be overwhelming. Take a moment to think about how you plan to use the car. For example, if you have a family, you'll want plenty of room for everyone as well as plenty of cargo space. If safety is a top priority, check out the Insurance Institute for Highway Safety's crash tests. In recent years, some advanced safety features once reserved for luxury cars have now become standard equipment on many models.
Narrow it down by listing the must-have features. Then, use the car search tool to search for car models with these features on car websites. As you progress, build a list of three car models for more detailed research.
3. Study Reliability and Cost of Ownership
Every used car is different. Some have had more miles and wear more. In general, though, you want to make sure you choose a model that's known for its reliability.
You also need to consider the total cost of ownership. Some cars may be cheaper upfront but may cost more in the long run due to insurance, maintenance, repairs, and depreciation. Auto sites like Kelley Blue Book's Five-Year Cost of Ownership or Consumer Reports' Cost of Vehicle Ownership can help you estimate these costs.
4. Pricing the Car
Once you've found several cars for sale in your area, you can use the guide to estimate the market value of the actual car you're looking at by evaluating its condition based on factors like age, mileage, and options. With it, you'll have the information you need to negotiate effectively.
When you look up prices, please include the following information:
- Year, make and model. This model is sometimes called a "trim level." For example, when looking up the 2020 Nissan Sentra, the SV is one of several trim levels.
- Options. These are special features that are installed when the car is manufactured, such as a navigation system.
- Mileage. If the car has more or less than the typical mileage, the price will be adjusted accordingly.
- Condition level. Read the descriptions of the condition levels carefully, as each pricing guide has its own rating methodology, for example for determining the difference between "clean" and "excellent."
Most pricing guides will give you several different prices. If you bought your car from a dealership, look at "dealer retail" prices. If your next door neighbor is a seller, you should look at the "private party" prices. You may also notice that the pricing guide will tell you the car's trade-in value. If you're planning to trade in at a dealership, make sure to price your current car.
5. Pull Vehicle History Report
Run a vehicle history report on the car of your choice. Here's a quick way to find out if you should seriously consider buying this car. In some cases, the online listing will include access to a free vehicle history report. If not, it's worth buying one.
What You'll Learn from Your Vehicle History Report?
Does this car have a clean title? If a car is involved in a serious accident, fire, or flood and is "totaled" (declared a total loss) by the insurance company, it can still be driven. However, insurance companies will issue a "bailout" to alert future buyers. Steer clear of a car with a scrapped designation as it reduces resale value and the car may still have hidden problems.
Serious accidents are reported to insurance companies and may appear on vehicle history reports.
A vehicle history report can alert you to this scam.
The report will list each time a car changed hands.
Several reports show whether required maintenance was completed on time and where the work was performed.
6. Contact the Seller
A quick chat will answer a lot of questions and save time. First, verify the information you read in the ad.
Questions to Ask When Buying a Used Car
Are you the first owner?
Are service records available?
Do you have a title and is it clear? (A clear title indicates that the car has no lien.)
How do you set your asking price?
Does the ad contain any important information?
Can I have the car checked by a mechanic?
7. Test Drive the Car
So far, you haven't actually driven the car of your choice. Now, not only do you have to see if you like the car, but you also have to decide if the car is worth buying.
Unless you're a mechanic, you can't be expected to inspect a car thoroughly. However, you can do a good initial inspection of your car. If it looks good, then you can do a full-used car inspection.
First, start the car. All warning lights should come on for a few seconds and then go off. At least, check the four most important: engine, oil pressure, brakes, and airbags. If you don't see these lights come on and then go off, dig deeper.
Choose a test drive route that has it all: hills, bumpy roads, curves, even a stretch of highway. Drive with the radio off - you can test that later.
What to Check when Buying a Used Car?
Visibility: Are there any blind spots?
Accelerating and cornering: does the car have enough power? How does the steering wheel feel?
Brakes: Are they responsive and predictable?
Ergonomics: Can you easily reach all gauges and controls?
Mechanical condition: Listen for any unusual noises or vibrations that may indicate worn suspension components or tires.
After a test drive, check the rear seat legroom and cargo capacity. Now is the time to fire up the sound system and see if your phone is connected via bluetooth.
8. Check the Car
If you enjoy driving the car and it appears to be in good condition, you should still take it to a mechanic. Private-party sellers are pretty relaxed about this. Some dealers may turn you down, claiming they've already checked. If you have any doubts about the condition of your car, go ahead. Expect a car inspection to cost around $100 to $300.
At independent used car yards, you'll often see a sign in the window that says the vehicle is "certified," which can mean pretty much anything about the car's condition or reliability, but usually means nothing.
But on a new car lot, "certified" means the vehicle is certified used. CPO programs have become popular and make buying a used car easier because the car is thoroughly inspected and includes an extended factory warranty. These vehicles are more expensive, but you don't need to take a CPO car to your own mechanic.
9. Negotiate the Best Price
Here's the part everyone dreads: negotiating. But it doesn't have to be stressful, especially if you've done your research and have a good idea of what the car is worth. Compare the seller's asking price to the average market price you've determined based on your pricing guide. Chances are, the seller's asking price is higher than the market average.
Let's say the seller is asking $12,000 and your research shows the car is worth $10,500. Start by pointing out any concerns you have about the condition of the car. For example, you could say, "I like the way this car drives. But it really needs a new set of tires. Other than that, the book value is only $10,500. So I'm willing to pay $10,000 for it."
Now, it's up to the seller to accept your offer or make a counteroffer. If their counteroffer still seems too high, you can stick to your guns or quote the time-honored phrase, "I'll meet you halfway," and split the difference.
When you're haggling with a car salesman at a car park or dealership, remember you're dealing with a professional who knows all the tricks.
10. Purchase
You should add it to your insurance policy before taking ownership of the car. Then you just pay for the car - usually with cash or cashier's check. Make sure you get the title and get the seller to sign it properly. (If the seller's name is not on the title, you could be the victim of skipping, which is illegal.)
If you purchased from a private party and still have a loan on the car, call your lender to find out how to close the deal. If the lender is a bank, offer to meet the seller at a branch and sign the documents there.
If you're at a dealership, even if you have a pre-approved loan to pay for the car, the dealership's finance manager may put conditions beyond the terms of the loan. It wouldn't hurt to see if they can get a better rate. Just make sure all other terms of the loan are the same.
The financial manager may also sell you other products and services prior to drafting the contract. Buying an extended warranty at the right price can provide peace of mind. But first, check how much warranty period the car has left. Many manufacturers now offer "powertrain" warranties of up to 60,000 miles or more. This covers all the parts that make the car go, such as the engine and transmission.
Once you sign the contract of sale, the car is yours. So take the time to review the contract and don't allow yourself to be forced to sign just to end it.
The above details the steps to buying a used car. If you want to buy a used car, please
contact us
.
Yitongda is a professional
second-hand car comprehensive service provider
. It is committed to building the largest foreign trade base for the second-hand car export industry in the central and southern regions and an important window for China-Africa electromechanical exports. As of August 15, the export orders for second-hand cars and construction machinery this year reached 1,034 units, with a total export value of 16.95 million US dollars. Our products include new energy vehicles (pure electric and hybrid), gas vehicles, commercial vehicles, excavators, concrete pump trucks, semi-trailers, tractors, dump trucks, graders, loaders and other categories.