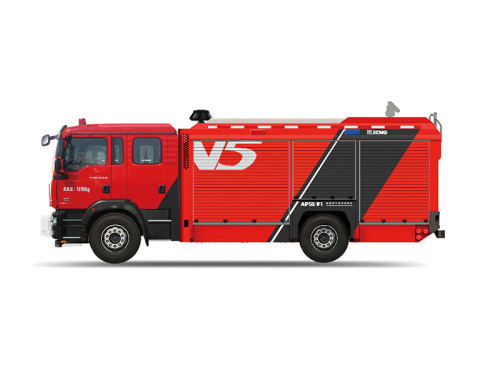 XCMG AP50F1 Urban main battle fire truck China 2022
Model

XCMG AP50F1 Urban main battle fire truck
Item specifics
Overall dimension: long × wide × high

8960×3570×2500mm
Full load mass

15800kg
Applicable conditions

Fire fighting
Description
XCMG AP50F1 Urban main battle fire truck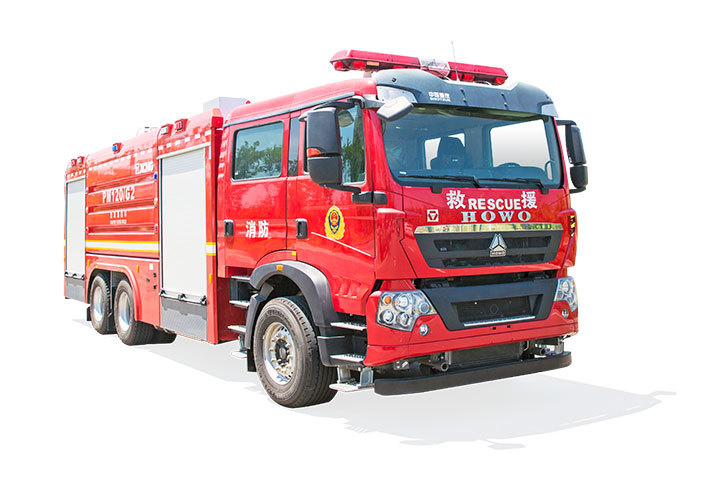 XCMG AP50F1 Urban main battle fire truck

AP50F1 adopts German MAN chassis and is a multi-functional fire fighting main battle vehicle integrating lighting, traction, rescue, fire fighting and other functions. The product adopts imported compressed air foam system, and is equipped with high-power power generation lighting system, traction system and rescue, rescue and protection equipment. It is the first vehicle to extinguish fires in public venues, residential buildings, shopping malls and other buildings, urban traffic accidents, building collapses, earthquake disasters and personnel in distress and other prominent public safety accidents.
1. Excellent power performance: specific power>13.
2. Elaborately built integral corrosion-resistant all aluminum alloy body and independent high polymer material tank.
3. The intelligent control system integrates convenient and reliable PLC control, CAN bus communication and one button fire fighting operation.
4. Humanized fire fighting equipment layout: equipment layout is classified and placed, commonly used and easy to take, light on top and heavy on bottom, and balanced from left to right.
XCMG currently ranks 3rd in the world industry and 395th in the world's top 500 brands. Its products are exported to more than 190 countries and regions around the world, mainly engaged in cranes, excavators, loaders, road rollers, concrete machinery, rotary drilling rigs, aerial working platforms and other products. It is a large enterprise group with complete varieties and series of engineering machinery products, unique competitiveness and influence.

The pertormance parameters
| | |
| --- | --- |
| project | parameter |
| Overall dimension: long × wide × high | 8960×3570×2500mm |
| Full load mass | 15800kg |
| Rated loading mass of extinguishing agent | |
| water | 4400kg |
| Foam liquid | 300/200(A/B)kg |
| Maximum speed | 90km/h |
| Maximum net power | 213kW |
| Specific power | 13 |
| Fire monitor | |
| Rated flow | 48L/S |
| Rated pressure | ≤1Mpa |
| Rated range | |
| water | 60m |
| Foam liquid | 55m |
| Fire pump | |
| Rated flow | 60L/S |
| Rated pressure | 1MPa |
| Compressed air foam system | |
| Dry foam flow | 1.5L/S |
| Wet foam flow | 3L/S |
| Dry foam range | 12m |
| Wet foam range | 20m |