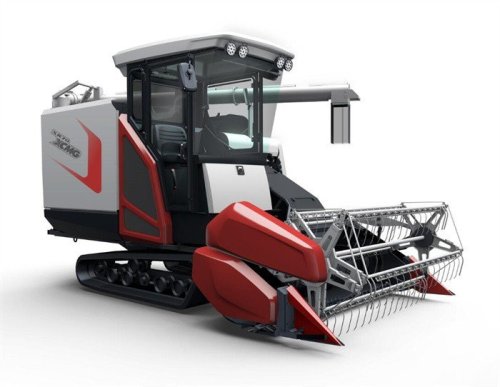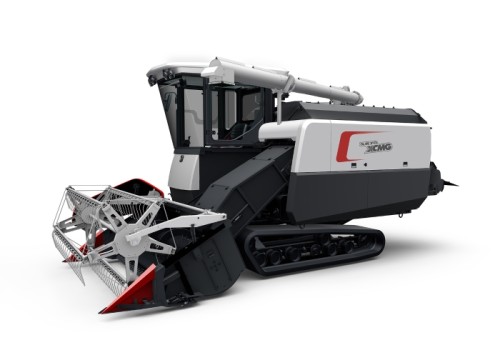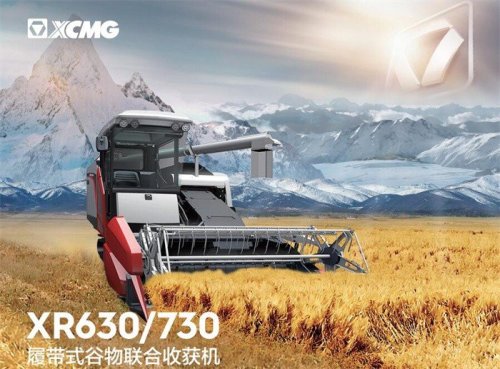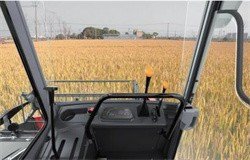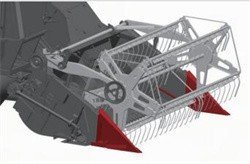 XCMG XR630/730 grain combine harvester CHINA 2022
Model

XCMG XR630/730 grain combine harvester
Item specifics
Overall weight kg

4280 (service quality)
Grain bin volume m ³

1.6
Engine power

125hp、120hp
Fuel tank volume L

170+45
Origin

China
Description
XCMG XR630/730 grain combine harvester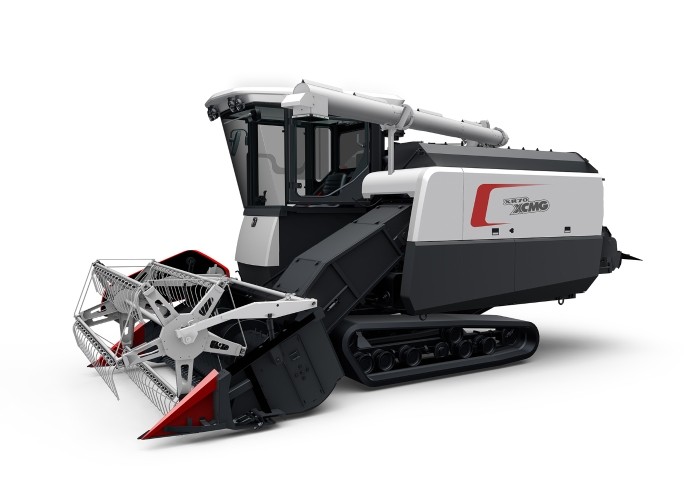 XCMG XR630/730 grain combine harvester Advantages Introduction
01. Higher efficiency
Reinforced header screw, with widened bridge, feeding faster
Optimized throat design, overall molding, less resistance, more smooth feeding.
Extended drum, widened concave screen, larger cleaning area; High performance fan, high exciting force vibrating screen, higher cleaning efficiency.
Real time monitoring of power reserve, timely alarm and early intervention
02. Lower loss
The right cutter and the right reel are used to eliminate the header loss caused by grass entanglement
Large capacity header, not easy to return grass, and avoid secondary loss; Long header design and lower reel layout are conducive to harvesting lodging crops with small loss
The lengthened drum and the larger concave screen have good threshing effect and very low grass discharge loss.
03. Easier to control
The steering adopts the load sensitive proportion technology, which clearly distinguishes the small turn and the big turn. The action is delicate and the impact is small, and the turning efficiency is high;
Reasonable center of gravity design, good vehicle stability; Professional man-machine design, wide vision, convenient and comfortable operation.
04. Professional design and craftsmanship
High precision forming, professional material strengthening, stress control of core components, and quenching of high-quality components
High standard assembly and debugging, digital testing, professional coating system, strict control of nearly 1000 key points, and high performance complete machine
High reliable design concept, strict design standards, advanced design means and strict verification system create high-level design genes
Product code

XR730

XR630

Product model

4LZ-7.0A (cab)

4LZ-7.0B (awning)

4LZ-6.0B (cab)

4LZ-6.0C (awning)

engine Engine brand

Yuchai/Quanchai

Yuchai/Quanchai

Yuchai/Quanchai

Yuchai/Quanchai

engine Power/kW (hp)

125hp、120hp

125hp、120hp

115hp

115hp

engine Fuel tank volume L

170+45

170+45

170+45

170+45

Overall dimensions (length × wide × Height) mm

5800×2650×2900(with chopper)

5800×2650×2750 (with chopper)

5800×2650×2900 (with chopper)

5800×2600×2750(with chopper)

Overall weight kg

4280 (service quality)

4080 (service quality)

4050 (service quality)

3850 (service quality)

Feeding amount kg/s

7

7

6

6

Header width mm

2300

2300

2200

2200

Threshing drum type

Pinion axial flow type

Pinion axial flow type

Pinion axial flow type

Pinion axial flow type

Threshing drum size (outside diameter × Length) mm

Φ620×2210

Φ620×2210

Φ620×2210

Φ620×2210

Vibrating screen type

Upper screen: two-stage corrugated plate+two sets of pointer screens+two sections of fish scale screen+lower screen of tail screen: mesh screen

Upper screen: two-stage corrugated plate+two sets of pointer screens+two sections of fish scale screen+lower screen of tail screen: mesh screen

Upper screen: two-stage corrugated plate+two sets of pointer screens+two sections of fish scale screen+lower screen of tail screen: mesh screen

Upper screen: two-stage corrugated plate+two sets of pointer screens+two sections of fish scale screen+lower screen of tail screen: mesh screen

Track pitch × Number of nodes × Width

90 mm × Section 56 × 500/550mm

90 mm × Section 56 × 500/550mm

90 mm × Section 53/56 × 500/550mm

90 mm × Section 53/56 × 500/550mm

Track gauge mm

1250

1250

1250

1250

transmission case

TM3088

TM3088

TM3088

TM3088

Minimum ground clearance mm

310

310

310

310

Grain bin volume m ³

1.6

1.6

1.5

1.5