The Base Signed A Contract With Xinbohang To Jointly Deploy The Overseas Automotive Aftermarket
Share
Issue Time

Sep 6,2022
Summary
The Base Signed A Contract With Xinbohang To Jointly Deploy The Overseas Automotive Aftermarket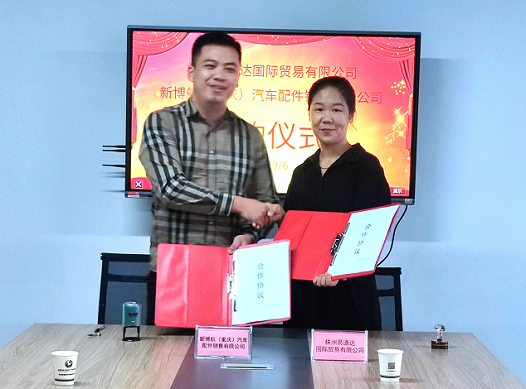 The Base Signed A Contract With Xinbohang To Jointly Deploy The Overseas Automotive Aftermarket

On September 6, Zhuzhou Yitongda International Trade Co., Ltd. and Xinbohang (Chongqing) Auto Parts Sales Co., Ltd. held a signing ceremony.
According to the cooperation agreement, the two parties will jointly promote the export of auto parts and components based on market demand and their respective advantages, and will carry out in-depth strategic cooperation in the construction of overseas warehouses and overseas industrial park projects to promote common development.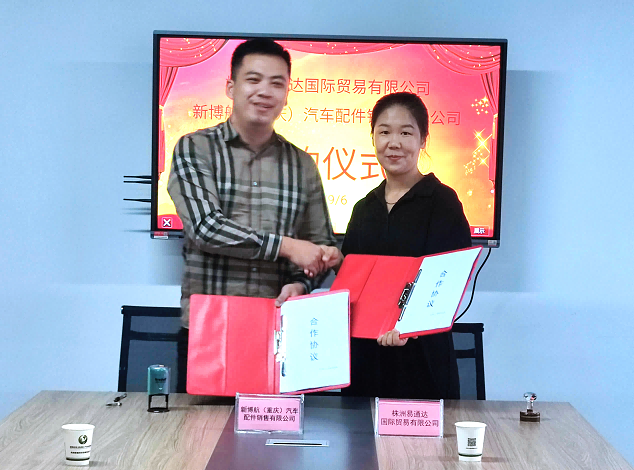 It is reported that the group of Xinbohang (Chongqing) Auto Parts Sales Co., Ltd. owns a number of parts manufacturing plants, and has now become a professional manufacturer integrating R&D, manufacturing and sales of forging parts and strong machining capabilities; product Covering many fields such as automobiles, motorcycles, general machinery, high-speed rail and military products. Has a number of 300-2500 ton electric screw press production lines, which can forge various special-shaped parts.
At present, Xinbohang (Chongqing) Auto Parts Sales Co., Ltd. has successfully entered the supplier of large and medium-sized domestic joint ventures such as Changan Automobile, Great Wall Motor, SAIC-GM-Wuling, Xinyuantongji, Wuyang Honda, Fast, and Tiema Group. system.
Since the beginning of this year, the pace of the base's "going out" has never stopped. With the increasing export volume of used cars and the upgrading of the base's strategic brand, the "going out" has gradually shifted from a single product trade to technology, service and capital. The strategic layout of overseas industries that are jointly exported has changed. This signing will make the base's auto supply chain system increasingly perfect, and it will also be a new entry for the base to actively create its own future traffic.